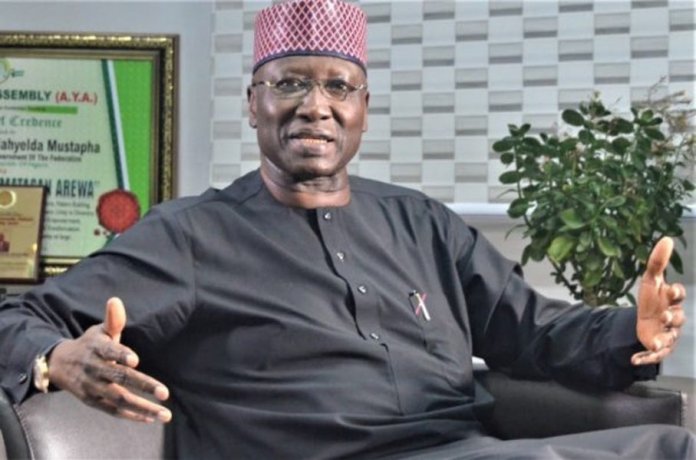 As sneaky COVID-19 variants enter the fray aback the second wave of the dangerous viral outbreak, only knowledge-based intervention templates powered by science-driven policies and self-responsible footing by citizens offer safety. Louis Achi writes
Writing in The Atlantic, 72 hours ago, Zeynep Tufekci noted that, "There is much we don't know about the new COVID-19 variant – but everything we know so far suggests a huge danger." Tufekci is Associate Professor at the University of North Carolina and studies the interaction between digital technology, artificial intelligence, and society.
Indisputably, a new variant (or variants) of the coronavirus is spreading across the globe. It was first identified in the United Kingdom, where it is rapidly spreading, and has been found in multiple countries. Viruses mutate all the time, often with no impact, but this one appears to be more transmissible than other variants – meaning it spreads more easily.
Wading into the unfolding public health crisis, the hugely respected General Overseer of the Redeemed Christian Church of God, Pastor Enoch Adeboye, brought a theological perspective to the deadly viral threat. He stated that for every Covid-19 vaccine discovered, there is a new variant in the making, and "this will continue until the high and mighty admit that safety is of the Lord".
But preceding Tufekci's scientific insight and Adeboye's theological position, Nigeria's entry into a second wave of coronavirus infections had become official.
The number of COVID-19 cases detected in the country in the past two weeks indicates that a second wave of the outbreak has begun, said Boss Mustapha, Secretary to the Government of the Federation and Chairman, Presidential Task Force on COVID-19, mid last December. Mustapha stressed that the country was at risk of losing not only the gains from the hard work of the last nine months but also the lives of citizens.
"We are in a potentially difficult phase of the COVID-19 resurgence. Accessing the hope offered by the arrival of the vaccine is still some time ahead," he said.
Health Minister Osagie Ehanire had earlier announced that the government would receive 20 million doses of a COVID-19 vaccine by January 2021.
According to The Economist, "In recent weeks, two variants of the coronavirus have spread with ferocious speed in Britain and South Africa. They have mutations that make them a lot more contagious. Although so far, they do not seem to be any deadlier, for every ten people that older variants would infect in Britain the new one infects 15. Early data suggests that the South African variant burns just as fiercely.
"Just now, the world is rightly focused on approving, making and administering vaccines. Alas, it also needs to face up to the fact that, before jabs come to the rescue, the new variants will spread, creating deep difficulties for policymakers."
But looking at the big picture of a pandemic that has prostrated the globe, panic or fear is hardly the appropriate survival response. This is where sovereign governments, policy formulators and global health agencies take the centre stage – from public education, vaccine development and delivery, to strict enforcement of protocols by agencies like the National Centre for Disease Control (NCDC) for Nigeria, become priority.
Current mathematical models of SARS-CoV-2 transmission and control show that physical distancing could mitigate the pandemic and this has subsequently been backed up by empirical analyses of related case data. The other tools like masking up and disinfection of surfaces that are touched often, especially in public facilities are also critical.
But ultimately, it has been scientifically established that vaccines represent the ultimate biological weapon of caging COVID-19 and its emerging mutants. More recent human history attests to this.
Currently, there are still many unknowns, but much concern has focused on whether this new variant would throw off vaccine efficacy or cause more severe disease. But with some degree of relief, an initial related study has indicated that it did not do either. And while more data is needed to feel truly reassured, many scientists believe that this variant will not decrease vaccine efficacy much, if at all.
But some other scientific views believe a more transmissible variant of COVID-19 is a potential catastrophe in and of itself, because higher transmissibility subjects people to a more contagious virus spreading with exponential growth.
The uncertainty in understanding the COVID-19 variant's exact mechanisms means that scientists don't know if the existing tools – masks, distancing, and disinfecting – are as effective as they were compared with an identical scenario with the regular variant.
But, cut to the bone, the variant is still a respiratory virus, so the basic tools will not change, and they will all continue to work. In fact, they have become more important, but government might need to be stricter: less time outdoors, better masks, better ventilation and more disinfection of high-touch surfaces.
It's important scientifically and comforting to know that vaccinated people are a lot less likely to get sick in the first place. One hundred million vaccinated Nigerians will mean 100 million people with much less (or hardly any) risk for any symptomatic COVID-19 especially, severe disease. That's an enormous gain.
It is at this juncture that the help of theological leaders, who are powerful opinion molders need to be enlisted. Significantly, much of the opposition to vaccination flows from this arena. There has been a laundry list of antipathy and objections against vaccination but not backed by knowledge being purveyed by surprisingly educated folks.
Notwithstanding that many see these whispered, scary narratives about vaccines as old wives tales, it important that government engages with critical stakeholders in an open, transparent manner to resolve niggling doubts about the veracity of human vaccines in halting and reversing the COVID-19 rampage, including those of its new variants. This will help shape the battle this time.
PIX: Boss Mustapha.jpg