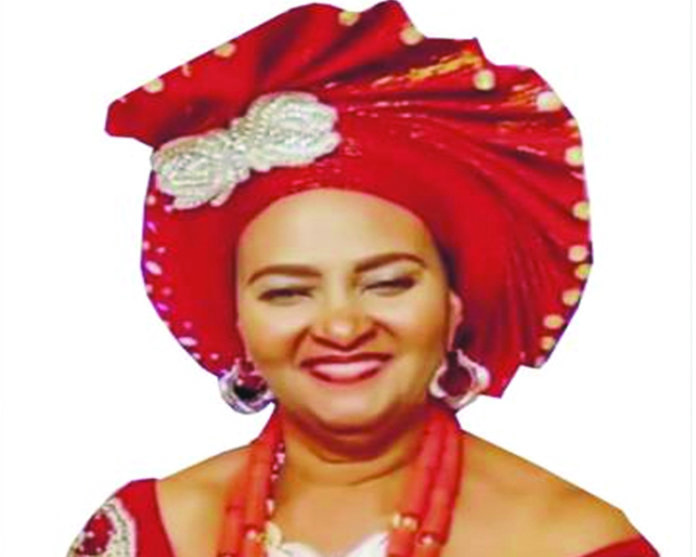 Chimezie Oragui
Mrs. Veronica Obiageliaku Oragui was born into a Christian home on the 15th day of January, 1951 to the family of Mr. Lawrence NwobiUmechukwu and Mrs. Josephine OkenuUmechukwu in Calabar, Cross River State. She hailed from Nkolofia village, Awka – Etiti in Idemili South Local Government area of Anambra State. Veronica was the first born in the family of six children.
Young Veronica started her early education at Calabar, Cross River State. She completed her primary school and proceeded to Our Ladies Girls' Secondary School, Ughelli, Delta State in furtherance of her Secondary Education, which she completed in 1962. She went on to obtain a certificate from Teachers' Training College, Aba. In addition she acquired a B.Sc degree in Education at AlvanIkoku College of Education, Owerri.
She was got married to the late Mr. Raphael NnabuikeOragui at Awka – Etiti in Anambra State while running an errand for her mother. It was a case of love at first sight. Her late husband was then a manager at Barclay's Bank, Orlu, Imo State. The meeting resulted in a traditional marriage and a church wedding which took place in the middle of the Civil war in 1968 at Orlu, Imo State. The marriage was blessed with seven children – four girls and three boys.
These also include 15 grandchildren of which the oldest is 27 years old. We the children have been beneficiaries of the strict and balanced Christian discipline and upbringing and we are all graduates in our various disciplines.
Mrs. Veronica Obiageli Oragui was a Christian to the core and a teacher of the Bible. She was a true lover of God's word. Though born into a strict Catholic home, she ended up becoming a staunch member of Christian Pentecostal Mission (CPM), Eziukwu Branch, Aba, Abia State where she was fully committed to God's work.
She was also a very active member of Prayer Project, Aba in which she took up the responsibility of going to preach the word and lead so many traditional rulers across the Country to Christ. She made it a point of duty to go and preach to the downtrodden and destitute every other day in order to draw them closer to the throne of grace, thereby giving them hope for a better and more fulfilled future in Christ.
She was also fledged counselor with an exceptional gift to counsel even the toughest of persons and make them see reason even in dire circumstances. She was generous, caring, cheerful and reliable. Everyone who came around her benefitted spiritually, physically, mentally and financially.
Mummy Veronica was an exceptional intercessor with a heart of compassion. She could attend 21 days of vigil with Prayer and Fasting unflinching in her resolve to pray it all out to the end. She was a spiritual role model and an icon, definitely worth celebrating. She was a woman of great faith in the Lord and a gallant soldier of the Lord Jesus Christ who believed in settling scores on her kneels.
When Veronica's husband died in 1996, she had to raise her children all by herself at such a young age doing menial jobs in addition to her teaching job just to make ends meet. This came up after she had taken care of her husband relentlessly who was handicapped for about nine years. It was a tough time for her but God helped her through it all.
Mrs. Oragui was a good, caring and loving mother to both her biological and non-biological children, following up on both their academic and life process. She was an embodiment of wisdom and encouragement to all those who came across her and a dangerous giver especially in the things of God.
Veronica was an effervescent listener, unassuming, a great mentor to many, an adviser and one of the most sincere and altruistic persons we have ever known.
Indeed, Mummy Veronica was truly immeasurable by all standards and her life, influence and energy are extremely linked to many that have crossed paths with her. She was a hero and one of the most resourceful women we have ever known. She was a gift to the body of Christ and humanity as a whole. Her selfless and countless acts of kindness are inspirational and she has left a void that will never be filled.
Today, she is not here with us as she has transcended into the heavenly.
Her earthly journey was impactful and inspirational, never to be forgotten. Missing her is an understatement.
We pray that God shall grant us, the family and friends and loved ones the fortitude to bear this loss.
Funeral Program indicates that they would be Christian wake for her at her residence in Nnaba village, Awka-Etiti, Idemmili South LGA, Anambra state; on 6th January 2021; Her remains will be laid in state at her residence in the morning of Thursday, January 7th 2021, while funeral service will hold at same venue at 10:00 am, after which internment follows.
Adieu Mama!!! Adieu Great Woman of Grace!!!