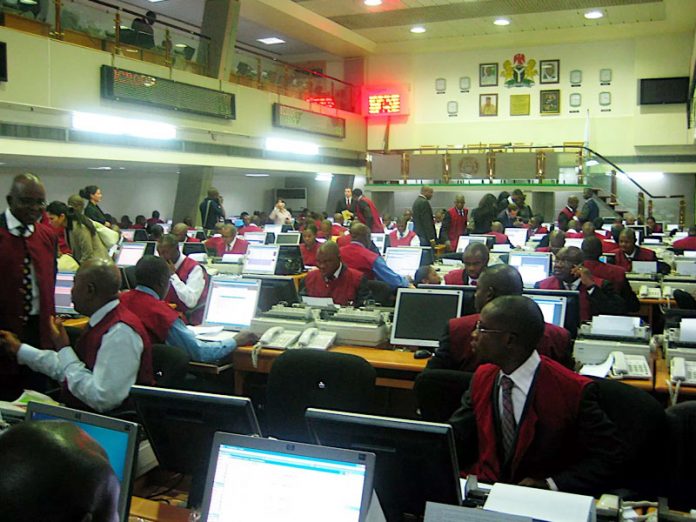 •Heads for best annual return in seven years
By Goddy Egene
The Nigerian Stock Exchange (NSE) All-Share Index is closing 2020 as the best performing, recording a growth of 47.2 per cent a day to end of the year. The return, which is the highest annual growth since 2013, is the most among 93 equity indexes tracked by Bloomberg.
The NSE ASI, which opened the year at 26,842.07 soared to 39,512.31 as at Wednesday, while market capitalisation jumped from N12.969 trillion to N20.66 trillion. The Nigerian equities market has been riding on low yields in the fixed income market and renewed interest by domestic investors to outperform other global markets.
Significant portion of the growth has been recorded in December with the market appreciating 12.8 per cent as investors' appetite for riskier assets remained strong due to persistent low yield on fixed-income instruments.
Besides, bellwether, Dangote Cement Plc, has attracted high patronage as traders position ahead of the commencement of the cement company's share buyback programme.
Similarly, BUA Cement Plc has recorded significant growth as investors flocked to the stock after the company announced expansion plans. MTN Nigeria Plc and Airtel Africa Plc have received unprecedented demand that has lifted their shares, thereby boosting the overall performance of the market.
Analysts at Cordros Securities have said bull run in the equities market would extend into 2021, saying a mix of elevated liquidity, low interest rates, attractive dividend yields, and earnings recovery favour an extension of the equity bull market.
According to them, the performance in the fixed income market will be a tale of two halves, as they expect yields to remain in the low single-digit territory through first half (H1) of 2021 with a moderate uptrend to account for reduced market participation as investors seek yields in other asset classes.
"However, in the latter part of the year, we believe that a combination of weak market participation, revision of monetary policy to a tightening cycle, widening fiscal deficit, and fragile macroeconomic environment will lead to an increase in yields over 2021.Similar to the fixed income market, we also expect it to be a tale of two halves for Nigerian equities in 2021, with the market delivering further upside in the first half of 2021 before retracing slightly in the second half on an expected reversal in fixed income yields. The sources of risks remain plenty, the macro story remains uninspiring, and valuations are elevated," they said.