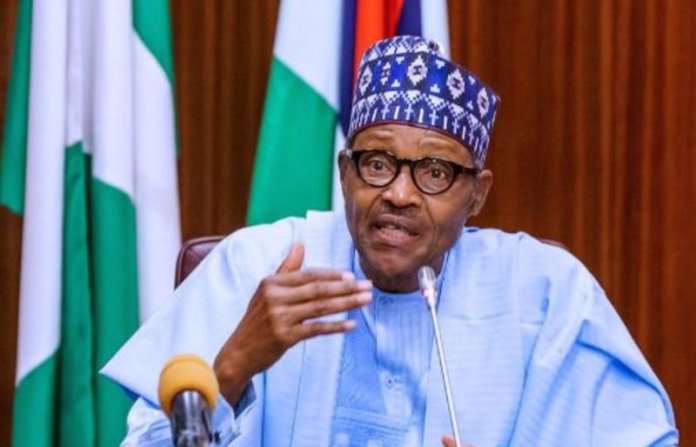 Seriki Adinoyi argues that the swift negotiations, show of confidence by government officials and the eventual release of the Kankara boys point to a complicated web of complicity involving state authorities, communal groups and armed outfits
There have been frantic arguments surrounding the recent abduction and eventual release of over 300 students at Kankara village in Katsina state. While some said they were abducted by local bandits to negotiate for ransom, others said the kidnap was carried out by the dreaded Islamic group Boko Haram, who went ahead to release a footage to claim responsibility.
Though hundreds of miles away, the abduction bore a striking resemblance to the mass kidnap of schoolgirls carried out by the group at Chibok in 2014 and at Dapchi in 2018. So, it was not out of place to argue that Boko Haram had a hand in the recent kidnap of students.
Again, while government claimed the security agents worked in synergy to secure the release of the boys without paying ransom, critics disagreed completely, and mocked the claim, saying it was not aware that insurgents have become as magnanimous as to release their captors without a fee.
The critics claimed that the swift negotiations, the show of confidence by government officials and the eventual release of the boys point to a complicated web of complicity involving state authorities, communal groups, and armed outfits.
These arguments whether they hold water or not, are needless. What should worry government and indeed the entire citizen should be that Nigeria has become so insecure that such a large number of over 300 students were forcefully, but conveniently taken away from a school, particularly at a time the President and Commander-in-Chief of the Armed Forces was in the state. One would have thought that security in the state would be more heightened at that time than any other time.
An analyst said that the kidnap was meant to ridicule President Mohammadu Buhari and the Nigerian security network that has become weary and tired on the job. Indeed, the bandits have shown that even with the President and his security forces in the state, they could operate without hindrance.
Taking a critical look at the mode of abduction, one of the students, Ahmed Abdu narrated that the abductors came into the school and initially marched them out into the nearby forest before they were made to trek for two days to an unknown destination.
Abdu said, "Honestly I don't know how I will express my appreciation to the government for rescuing us from these horrible people. I thank God now that we have regained our freedom.
"We were made to march into the nearby forest and beaten by the gunmen, who they described as local bandits working with Boko Haram. We trekked for two days into the bush. Whoever slowed down, he was thrashed with a cane. We were really scared."
Another student Mansur Musa, recounted how the gunmen recorded a video later released by Boko Haram. "They gathered us under a big tree and recorded the video. They told us that they are Abubakar Shekau Boys. They said they want to show the video to the government."
In his account, Musa added that the gunmen were bandits, local criminals who appeared to be from their community in Kankara town, and were not afraid to be identified or say the conditions for their release. "The bandits told us that some members of Boko Haram were arrested, and that if the authorities want the students to be released, they must first release our boys, otherwise we will kill all of you."
This is unimaginable! To think that there were security agents in Katsina state and local bandits marched over 300 students into a nearby forest, and later made the crowd of students to trek for two days in the forest unhindered is really unbelievable. It shows that citizens now truly live at the mercy of bandits in the North and in Nigeria.
Moreover, this was not the first mass abduction by bandits in the president's home state. Twenty-six girls were kidnapped in October in another town in Katsina and were later freed after ransom was paid. They said the kidnappers raped and beat them. Even so, the latest attack would suggest a hitherto unseen level of brazenness by bandits at a time they should be afraid to operate because of the presence of the Commander-in-Chief of the armed forces.
The following day after the abduction of the students, gunmen attacked the convoy of the Emir of Kaura Namoda, Alhaji Sanusi Muhammad Asha leaving eight members of his entourage dead. This was also in the same Northwest.
The traditional ruler was traveling back to Zamfara State from the federal capital Abuja with his convoy. Though the Emir did not sustain any injury during the attack, eight members of his convoy were killed.
Just after the Kankara boys were released, the bandits showed their audacity by going ahead to abduct another 80 pupils of Hizburrahim Islamiyya, an Islamic school in Mahuta, Dandume Local Government Area of the same Katsina State.
It took a combined team of security operatives to rescue the pupils This was made public in a statement issued on by the Police Public Relations Officer in Katsina State, Gambo Isah.
The statement said in part, "On 19/12/2020 about 2200hrs, a distress call was received by DPO Dandume that some Islamiyya students of Hizburrahim Islamiyya, Mahuta village, Dandume, Katsina state, numbering about 80, while on their way back from Maulud occasion celebrated at Unguwan-Alkasim, Dandume to Mahuta, were accosted by bandits.
According to Amnesty International, 1,126 people were killed by bandits in Nigeria between January and June this year. This is worrisome.
A villager in Kankara reportedly spoke on condition of anonymity that the bandits responsible for the kidnap of the Kankara school boys were known in the area, and "operate freely", with scarce resistance from security forces. If that claim is true, then it should worry every Nigerian.
Dr. Murtala Rufa'i, a security analyst, also said that the activity of jihadist groups such as Boko Haram in the region was increasing, despite Boko Haram's claim, the full extent of its involvement in this particular kidnapping remains unclear.
"The link between Boko Haram and some of these groups is there and the connection is strong, but there are a lot of factors that complicate these links," he said.
According to him, "Boko Haram is ideological, with a clear hierarchy and mission, yet the banditry is primarily a local phenomenon, designed and orchestrated by local bandits that are fully known in the region and by state authorities."
Rather than engaging in endless arguments, the growing insecurity in the North and indeed in Nigeria should bother everyone. Government should not offer explanation when over 40 of its farmers are slaughtered for no just cause; it should not engage in arguments and politicize killing and kidnapping. It should rise to its responsibility. It should be bold to take every step to secure its citizens including dismantling security architecture, if that is what it takes.
It was ridiculous to hear officials of the ruling All Progressive Congress (APC) and the main opposition Peoples Democratic Party (PDP) throwing blames at each other over the abduction rather than working out a solution to tackle the common enemy. The abducted boys could have been their children.
What should worry Nigerians is that farmers can no longer go to their farms for fear of been slaughtered, and students can't go to their schools because they fear that they may not return home. Travelers no longer feel safe on the roads, then it is true that Nigeria is gradually sliding into a failed state.
Indeed, some of the Kankara students after recounting their ordeals vowed never to return to their school.
But rather than getting worried about this, government and politicians capitalize on a 'rare victory' of rescuing the boys after five days. They publicly displayed the more than 300 boys who had been released, and insisted they had not paid any ransom.
But why should they be kidnapped in the first place? Why should they be made to trek for two days in the bush; why should they be beaten and made to sleep on bare ground for four nights; why should their parents have sleepless nights for sending their wards to school?
Though the President has said that his government would "keep on trying" to secure the country, he would really need to do more than just 'trying' as the security problem is getting hydra-headed.
Buhari said, "We thank God that the law enforcement agencies in this case, especially the military, the Army and the governor, worked extremely hard. And as soon as they got them, the governor rang me and informed me, and I congratulated him and the Army that organized the operation. Our responsibility, as I said, is to secure this country for all the citizens to do their businesses without any problem. We haven't achieved that yet, but we will keep on trying."
He appeared helpless in his statement; no proactive measure appears to be in sight. It seems government will always have to keep playing the weeping child; running after the bandits and Boko Haram that appear to always be one step ahead of Nigeria.
Security is a collective responsibility of all citizens. Nigerians must therefore grow above sentiments, arguments and criticism, and rise up in support of its helpless government to ensure that the common enemy is defeated.
QUOTE
It was ridiculous to hear officials of the ruling All Progressive Congress (APC) and the main opposition Peoples Democratic Party (PDP) throwing blames at each other over the abduction rather than working out a solution to tackle the common enemy. The abducted boys could have been their children. What should worry Nigerians is that farmers can no longer go to their farms for fear of been slaughtered, and students can't go to their schools because they fear that they may not return home. Travelers no longer feel safe on the roads, then it is true that Nigeria is gradually sliding into a failed state. Indeed, some of the Kankara students after recounting their ordeals vowed never to return to their school. But rather than getting worried about this, government and politicians capitalize on a 'rare victory' of rescuing the boys after five days