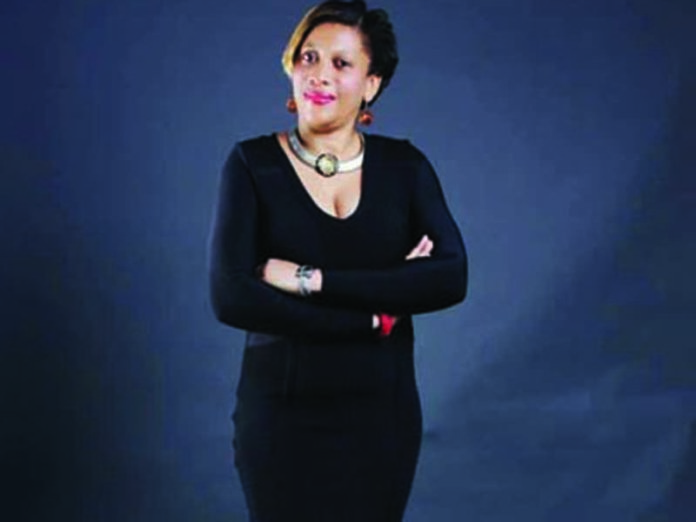 Yinka Olatunbosun
An invigorating session at the breezy lobby of Sheraton Hotel, Ikeja with the author and image consultant, Yvonne Ebbi turned out to be unforgettable. The motivational speaker who had worked with women in her career as a personal branding consultant is set to launch her third book titled "Finding Your She Spark'' today on the virtual platform. The author who is an Oxford University alumna, a TEDx Speaker and social intelligence expert discussed the rationale behind writing the book on the heels of interaction with women who desire to excel in their career, relationships, businesses or in leadership roles with a handful of journalists in Lagos.
"Women are hardworking and we build content,'' she began. "What it is that is lacking is the courage to demand for more. We give so much and without realizing it, we settle for less. So, I came up with a personal session branding with women and I had a goal session. Many of them could connect with it. I came up with the idea of breaking down the module of personal branding. Personal branding is like having a signature, having a unique proposition, a brand. If you can build the brand to be a premium brand, then you can charge the premium price."
In her experience, many women yearn to be better rewarded for their skills and talents but had been swarmed by other seemingly intimidating factors. Hence, the 214-page book "Finding Your She Spark'' is the author's account of a personal branding journey, a potpourri of real experiences, relatable encounters and rich exemplars which will help women to discover, maximize and monetize their personal brands. It is also described as 'a blend of frank conversations, affirmations, stories and straight talk for women about building their self-worth.'
"It is not going to be a sprint but a marathon to build a personal brand. Once you have that, then it is bankable and you can sell that. Your personal brand is linked to your perceived work. People use perception to size you up. It is not just about the work you do. People judge you by other things. We want our women to understand that it is important to build yourself, increase your self-worth index and personal brand index and help others see you as a person of value, a person who has something to offer. When people see you that way, they will pay you what you are due,'' she added.
As a globe-trotting lead consultant, The Etiquette Place, a corporate finishing school changing the narrative in matters of executive intelligence and proper public conduct, Ebbi seeks to reach more audience with this book in Nigeria. She revealed that some of her sponsors would obtain copies of the book to distribute to women groups, communities as well as campuses. Her #BestFoot programme has transformed many executives and corporate organisations while the She Spark initiative is raising a community of women who are becoming global brands and influencers. She emphasized some of the values that she always inculcates in her audience.
"Your content is important but your appearance is key. On the social media, your timeline is like your office. You can be a person of authority on your timeline and be an expert. If there is a trend, speak about it. You can own that life that you want but you must know the process.''