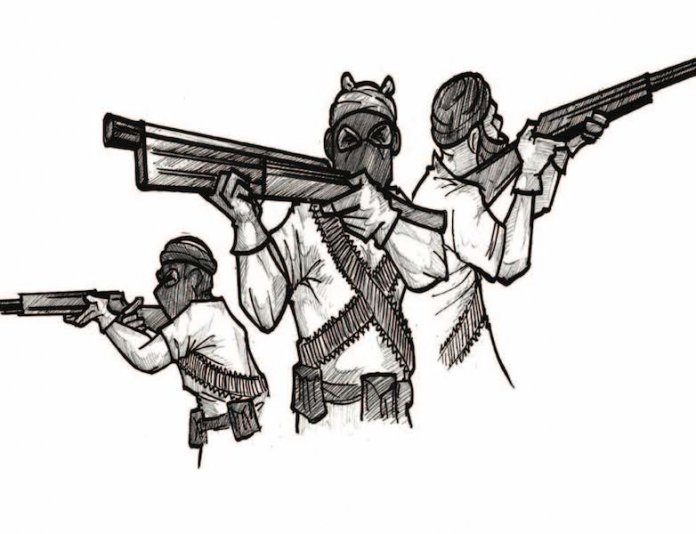 In August this year, the erudite scholar and patriot, Dr. Obadiah Mailafia, revealed that he got credible information that a northern governor was sponsoring the insurgency and killings in the north – especially targeted at indigenous North Central minorities.
For his bold declaration, Mailafia was subjected to the most humiliating and inhumane treatment by agents of state security. In short, he was treated as a common criminal by Buhari's intelligence and security agencies – which have consistently failed to curb the free spread of violence and terrorism all over the country.
But only recently, a top-ranking member of Buhari's own ruling APC came out to categorically and unequivocally declare that, indeed, they, the ruling APC, have credible security reports confirming that a governor in the North West was sponsoring the unfolding spates of horrific murders, kidnappings and other violent atrocities in President Buhari's Northwest.
Certainly, discerning Nigerians believe that the dividing line between Mailafia's narrative and that of the APC is definitely razor sharp. So, who is fooling who?
Furthermore, in the wake of the current deliberate misinformation being dished out by the Katsina State and Buhari's governments about the 'release' of the abducted Kankara school boys, Nigerians are even more confused and bewildered about what is actually happening in the area of stemming this evil tide.
Was a ransom really paid? Did Miyetti Allah, a Fulani group negotiate the release of the school boys? And, to boot, why has Leah Sharibu's return not been possible so far?
Buhari and his northern brothers in northwest and northeast must answer these pertinent questions. If not, Nigerians should begin to realise that these key state actors and their agents are neck deep in a grand and rabid conspiracy and complicity that will sooner than later spread to other parts of Nigeria.
––Chris Gyang, chrisgyang01@gmail.com