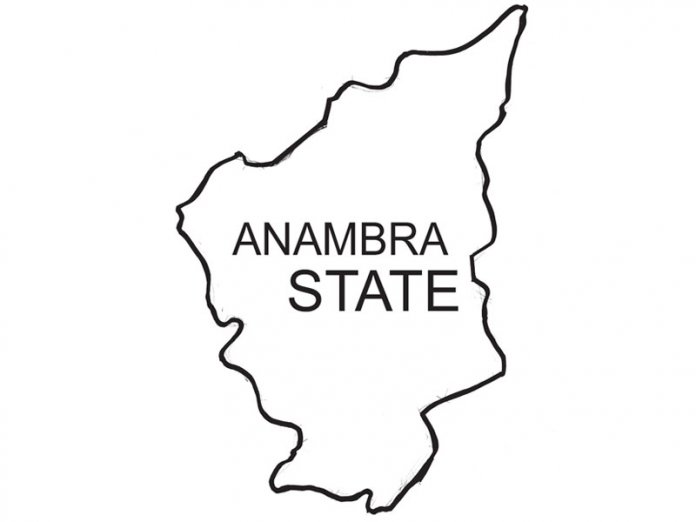 David-Chyddy Eleke writes that Hon Chris Azubogu, a member of the House of Representatives and a governorship aspirant in Anambra State is working silently to emerge victorious in the 2021 governorship election
The name Hon. Chris Azubogu will most likely not set off an alarm in Anambra State. Even his presence wouldn't, but his projects and the things he is known for speak volumes. For Azubogu, winning an elective position is not about hype or making lots of noise in the media or arriving at functions late in a long convoy, with a huge crowd of followers. He believes it is about how much the people love a contestant, and how convinced they are about the genuineness of his promises. True to type, he is surely loved and believed by the people.
Azubogu represents Nnewi North, Nnewi South and Ekwusigo Federal Constituency in the House of Representatives. He first won the position in 2011; his first ever contest as a politician. For a man who does more of critical thinking and finding solutions to problems than talking, not many political analysts thought Azubogu who was then pit against an incumbent representative and a strong grassroot politician, C.I.D. Maduabum would make any impact, let alone win. But by gaining the trust of the people through personal home-to-home visits, he was able to gain victory. He won again in 2015 after many people thought his first victory may have been sheer luck and went ahead to consolidate his hold on the area in 2019 with another victory. All the while he won, it was without the usual noise and fanfare that politicians are known for.
The Nnewi born Agric Engineer turned politician is among the politicians in the state angling to replace Chief Willie Obiano as governor in 2022, as the state gears up to elect a new governor in November 2021. As always, Azubogu has jettisoned loud and verbose talk with empty promises to begin a visit to homes, groups and association to sell his plans of how to fix Anambra State.
One may say that staying quiet and noiseless has been one of Azubogu's greatest strength. By staying quiet and away from the maddening crowd that politicians like to keep, his opponents have always underrated him, and usually, they do so at their peril because at the end, they discover that the Nnewi born engineer turned politician has more strength than he brings to bear in a contest.
During a recent interaction with journalists, Azubogu said, "I have participated in five governorship elections in this state, and also ran my own election three times and won. I know what it takes to win election and what it takes to reform the system. If you talk about resources, I have enough resources to make a lot of noise in this state if I was that kind of politician, but I choose to be silent. I have seen people who have made a lot of noise about projects they are doing in their constituency, but if you come to my area and ask people of the projects I have done, you will be surprised, yet we are not making any noise about it," he said.
For the numerous projects he has done in his area, Azubogu is most popularly known as 'Mr Project' among his constituents. He is one politician that easily connects with the people, especially as he remains approachable and shuns moving around with a retinue of fierce looking security men which tend to scare away citizens and create the impression that a politician builds a barricade between himself and the people.
Speaking about his level of preparedness for the governorship election, the lawmaker said, almost all those aspiring to be governor of Anambra State are very qualified to hold the position, but he stated that most are not prepared for the position. "I am the most prepared aspirant among all those jostling for the ticket of the PDP for the state governorship election. Some office holders don't understand governance, they come to learn on the job. Willie Obiano (Anambra's incumbent governor) has done well, considering that he was not prepared for governance when he became governor. But for me, in the last 10 years, I have held very critical government positions, and in the last 15 years, I have been involved in proffering solution to governance in this state (Anambra) and Nigeria.
"Some people may not be comfortable with my style because I don't like blowing my own trumpet and making lots of noise so that I will be recognized. I have enough resources to make the kind of noise that other politicians are making today, but as a scientist, I deal with facts. I challenge you to give a task to some of those aspirants and myself and you will be surprised those people you hear their names all the time are empty.
"I am not the most qualified of all the people seeking to be governor, but I am the most prepared for the challenge of governance. I have what it takes to move the state forward. We have a clear cut vision of what we want to achieve in the state and how to drive the goals. All the people aspiring to be governor of the state are very qualified, but the difference is that I am a qualified person, and also the most prepared. I want the people to give me the opportunity to better Anambra State. We want to institutionalize Anambra.
"Governance is a very serious business, you don't just come into it, you prepare for it. I have attended several schools and taken time to study leadership, and only one who understands leadership can transform Anambra State. I will work with state assembly to institutionalize governance. I am a good lawmaker and I can make bold to say so. The failure we have here is institutional failure, we will review lots of institution in Anambra and strengthen them. We will build institutions through legislation," he said.
To Azubogu, the best way to make the South-east zone economically viable is to elect the right leadership in Anambra State, as she (Anambra) holds the key to the development of the zone. "Anambra holds the keys to the progress of South-east region. If Anambra is good, the South-east will be fine. If Anambra gets the right leadership, the entire South-east will blossom. It is high time Anambra got it right. People must distinguish between philanthropy and governance. Philanthropy is not governance. Sharing rice and giving out food items is not governance. What is governance is creating the right atmosphere for the place to thrive. Some people are coming to government because they want to use government money to fund their lifestyle, and Anambra must be very careful who they are voting this time."
The lawmaker said that as a governor in Anambra State he will bring to bear his prowess in proffering solutions to problems. "Anambra has three senatorial zones that can stand all by themselves. We have the central senatorial zone. There is Awka in that zone, and our late sister Dora Akunyili has already established NAFDAC there. We can use it as a launch pad for the manufacturing of food and pharmaceutical products. We have the biggest pharmaceutical market here at Onitsha, but it is already dying. We have the market already, all we need is to start up something. We need to create opportunity for our people.
"Anambra north is the agricultural belt. By training I am an Agric Engineer, and I know what that area can do for us in terms of food production. We need to control the market. We have the market, and we have all it takes to control the economy of Nigeria, but it is gradually leaving us. Even Ogun State does N25billion IGR, but no state in South-east does N5billion. What it means is that a state like Ogun is bigger than the entire South-east put together.
"I have told my people to stop using Agbara because I am building an industrial Park in Anambra. Our people are running those states and if I can move 25percent of our people with their investment home, we can make over N10billion in IGR and you would have no need to go to Abuja to look for allocation. You think people don't know what to do with their money. Investments go to places where it gets return. These are things I have done before for Chief executives from the background, without making any noise, and those are the things I want to do for Anambra.
"I have ways said it, and I am willing to say it again. I am not a philanthropist. Philanthropy is different from governance. The choice is Anambra's to make between people who will give rice and noodles and those who will institutionalize governance and make it what it should be."
QUOTE
Azubogu represents Nnewi North, Nnewi South and Ekwusigo Federal Constituency in the House of Representatives. He first won the position in 2011; his first ever contest as a politician. For a man who does more of critical thinking and finding solutions to problems than talking, not many political analysts thought Azubogu who was then pit against an incumbent representative and a strong grassroot politician, C.I.D. Maduabum would make any impact, let alone win. But by gaining the trust of the people through personal home-to-home visits, he was able to gain victory. He won again in 2015 after many people thought his first victory may have been sheer luck and went ahead to consolidate his hold on the area in 2019 with another victory. All the while he won, it was without the usual noise and fanfare that politicians are known for