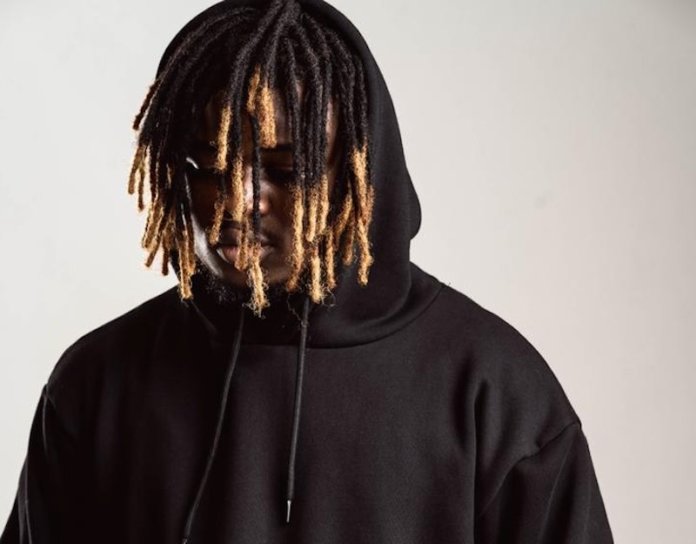 Today is about Anthony Ejefoh, one of the reigning and influential names in digital marketing in Nigeria.
While the current 2020 occasions came as an abrupt onslaught, we were presented with the selection to stay vulnerable to our future, or step into our power and bring favourable solutions right into the world.
Anthony Ejefoh, popularly known as Ijobacypher is an entrepreneur, bestselling Author and Internet Mogul. A digital entrepreneur who is passionate about maximizing the enormous potentials of the internet.
He is one of Africa's most influential people in the digital marketing world. He has trained over 50 people who are currently making a living by promoting and selling products from the comfort of their homes, using just their smartphone.
Anthony is intense on helping people understand the enormous potentials of the internet and how they can market anything to anyone using the power of bstock01 media. He is the CEO and founder of Bstock01 media Company.
just that, by developing a world-class media system for aware creators as well as thought-leaders to share their messages, tales, and insights to a growing fan-base of thousands across the globe. He shares with us why he chose this course, and the change he wishes to see on the planet.
Bringing much more soul, deepness, wisdom, love, and unity to the mainstream
Anthony's vision is to bring more wisdom, love, consciousness, as well as unity to the mainstream.
He does this by featuring mindful leaders on his Digital media platform, who have a powerful message to share. Other thought-leaders likewise add to the platform, sharing their unique messages, viewpoints, as well as tales with the world that motivates others to see the globe from a new view.
" After seeing events unravel in 2020, it became clear to me that the media needs a transformation. This is what led me to bringing Bstock01 as well as its vision to life"
A new wave of management is arising
As we advance as a mankind, the way we lead and look to be led also progresses.
We're experiencing old paradigms ending up being much less and less stable and brand-new ways are involving fruition.
" People are currently trying to find brand-new leaders they can rely on. It's important that as leaders we step up and reveal our truest, most genuine and authentic selves. Those that lead from a location of love are now powerfully guiding others right into the brand-new globe."
This will certainly not be the initial media platform showcasing conscious thought-leaders
After Anthony introduced Bstock01, he normally began to draw in other aware leaders who shared the exact same vision that are now likewise seeking to develop comparable media platforms.
By getting in touch with these leaders on a deeper level, we operate in co-creation to sustain each other in bringing our visions to life– individually yet with each other at the same time.
" It's not about competition, it has to do with raising the trend with each other."
It's clear that the globe is in need of positive change today. Anthony and various other leaders, that lead with love, have absolutely know this, removing back layers of conditioning and what they thought to be real. They are currently beginning to completely revise the story on what it means to be a leader in the new paradigm.