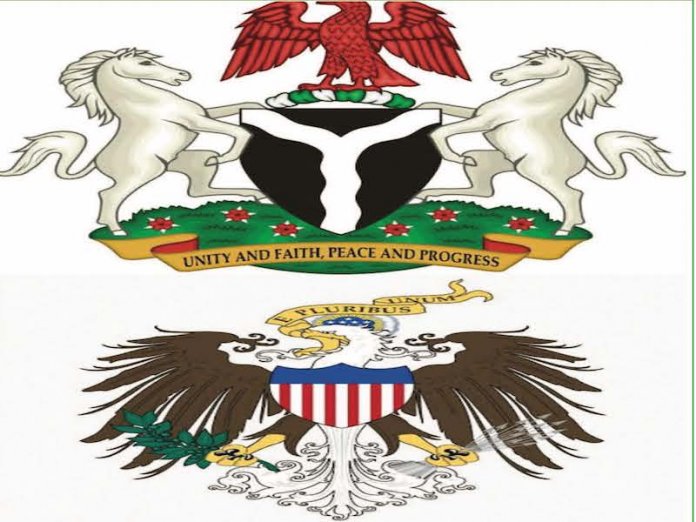 Chiamaka Ozulumba profiled three Nigerians who recently vied for electoral positions in the 2020 United States elections and won their respective seats, thus becoming global forces worthy of reckoning
Globally, Nigerians in diaspora are gradually becoming a force, especially in political matters concerning them in their environment. Over the years, Nigerians have run for elective positions in different parts of the world.
This year, a total of nine Nigerians vied for various offices in the 2020 elections of the United States of America and three won in their various constituencies. The successful candidates, Ms. Esther Agbaje and Mr Oye Owolewa pulled a higher percentage of ballots cast while Mr Nnamdi Chukwuocha, who was unopposed got re-elected.
Esther Agbaje
The 35-year-old Harvard Law Graduate was born in St. Paul. She lived in Brainerd and did her high school in Faribault, while she studied Political Science at The George Washington University, and also earned her Master's in Public Administration from the University of Pennsylvania before attending Harvard Law School.
She's an Associate with Ciresi Conlin LLP where she practices in general civil litigation and medical malpractice.
In 2019, she was part of a team that settled with the Minnesota Department of Corrections to allow inmates who qualify access to potentially life-saving Hepatitis C medication and she got awarded a 2019 Attorney of the Year.
According to her, my parents, migrated to the US for to further their education and later started a family in Minnesota.
Having attended Harvard Law School where she spent two years as a student attorney, defending tenants from eviction with the Harvard Legal Aid Bureau, this made her develop a passion for housing justice after seeing many of her clients live in unsafe and unhealthy buildings and paying rents they could barely afford.
But before turning to Law, Esther was a Foreign Affairs Officer with the U.S Department of State where she managed rule of law projects in the Middle East focusing on Egypt and the Gulf states. She also helped facilitate exchange and scholarship projects for judges, lawyers, journalists, and students in the US.
Upon graduation from The George Washington University, she received the Thomas R. Pickering Graduate Foreign Affairs Fellowship which ultimately led to her career at the State Department.
Her father is a priest in the Episcopal Church while her mother had been a director of a homeless services centre over the years.
Agbaje will be representing District 59B in the 134-member House on the platform of the Democratic-Farmer-Labor Party (DFL), an affiliate of the U.S. Democratic Party, after she won by a landslide victory with 17,396 votes or 74.7 percent of the total ballots cast to defeat her closest rival, Alan Shilepsky of the Republican Party who polled 4,128 votes, representing 17.7 percent of the total.
She defeated longtime state Representative Raymond Dehn in the party's primary in August.
She is one of four progressive greenhorns who defeated established Democratic legislators in the primary.
Agbaje has a law degree from Harvard University, a Master's from the University of Pennsylvania, and has served in the U.S. Department of State, among others.
As a millennial, a "generation that has suffered numerous setbacks", she seeks to bring a fresh perspective and new ideas to government. She is interested in prison reform, fighting racial discrepancies, housing among others.
As expected, her win was celebrated by Nigerians including her home state, Ekiti. She was congratulated by Governor Fayemi in a tweet shared on his handle.
"Congratulations to our Ekiti daughter and Harvard graduate for winning a landmark legislative seat into the Minnesota state assembly. I just spoke to her proud parents from Aramoko Ekiti and extended the best wishes of all our people," he tweeted.
Oye Owolewa
Oye Owolewa was born in Nigeria to a father from Omu Aran in Kwara State and a mother is from Ibadan in Oyo State. He is the grandson of Phoebe C. Ajayi-Obe, a senior advocate of Nigeria.
Owolewa, a PhD holder in Pharmacy from Northeastern University, Boston is a first-generation Nigerian-American and a Democrat was elected as Shadow member of the House of Representatives from the District of Columbia.
He polled 164,026 votes to defeat incumbent Joyce Robinson-Paul with over 145,000 votes.
The 30-year-old, whose agenda includes fighting income inequality in the U.S., became the first Nigerian congressman in the country's history and the first Nigerian-American to occupy the seat.
Meanwhile, in 2018, he was elected commissioner of his neighborhood in SouthEast DC.
As an advocate for DC statehood, he launched TaxFreeDC as a movement to combat DC's taxation without representation. Upon completing his degree in pharmacy, he moved to Washington, DC to begin practicing pharmacy and impacting the community.
Since 2014, he has been a member of RESET, a coalition of STEM professionals who volunteer in public schools, engaging students through hands-on science experiments, his goal is to inspire young people to pursue STEM careers and become tomorrow's scientists.
In 2018, Owolewa was elected commissioner of his neighborhood in Southeast DC. In this position, he served as the medium between the community and the local government. He worked to bring resources to the underserved by advising DC lawmakers based on continued community feedback.
Some of his most notable achievements were increasing science enrichment programs in South-east elementary schools, adding traffic safety measures and helping bring a Senior Day Center to the neighborhood. Owolewa has dedicated his energy to educate and advocate for DC statehood and equality.
He participated in the historic March 2019 lobby day, resulting in a majority of the House of Representatives supporting DC Statehood for the first time.
Owolewa in his congratulatory message after the results were released, "Good morning. Looks like WE DID IT!!! I want to thank everyone, from family and close friends to DC residents. Because of your contributions and sacrifices, I stand before you as America's first Nigerian American congressman.
"In this role, I'm going to fight for DC statehood and bring our values to the lawmaking process. While today is day for some celebration, the hard work also follows. Again, thanks so much for everything. I wouldnt be here without yall. With love and gratitude, Oye, congressman elect".
Mr. Nnamdi Chukwuocha
Nnamdi O. Chukwuocha is an American politician and poet. He is a Democratic member of the Delaware House of Representatives, representing District 1.
The 49 year old was first elected in 2018. Up until his re-election, he was a member of Delaware House of Representatives from District 1 where he won 100 per cent of the votes with 7,640.
Chukwuocha, who has a bachelor's degree in History and a master's degree in Social work from Delaware State University, was a one-time president Pro Tempore and Chair of the Education, Youth and Families Committee on the Wilmington City Council.
While in 2019, he served as a member of the Corrections Committee, the Education Committee, the Health and Human Development Committee, the Veterans Affairs Committee as a US Army Veteran and Vice-Chair of the Transportation/Land Use and Infrastructure Committee.
He is also the current Poet Laureate of Delaware, along with his twin brother, Al Mills.