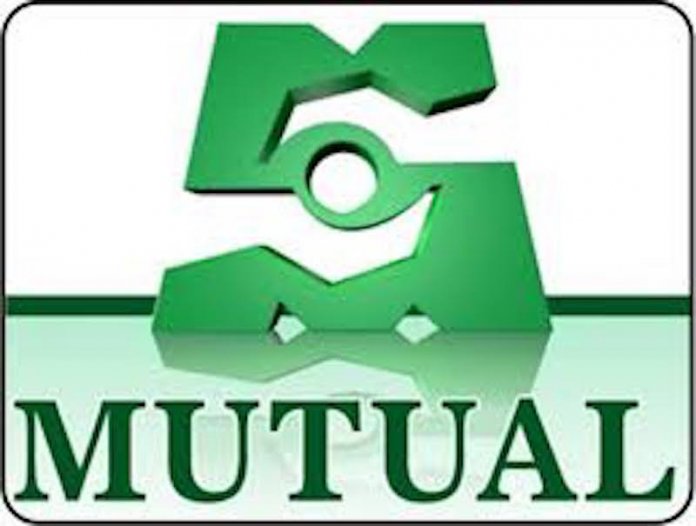 By Goddy Egene
Mutual Benefits Assurance Plc is to raise additional capital of N4.8
billion through a private placement. And preparatory to the capital
raising, shareholders of the company are to hold an extra-ordinary
general meeting (EGM) on December 3, 2020 to give approval.
In a notification to the Nigerian Stock Exchange (NSE), the company
said at the EGM it would be resolved that pursuant to Article 35 of
the Articles of Association, the authorised share capital of the
company be and is hereby increased from N10 billion to N10.050billion
by the creation of 100 million additional ordinary shares of 50 kobo
each ranking parri-passu in all respect with the existing ordinary
shares of the company.
The company added that the directors would be authorised to raise
additional capital viathe issue of debt or equity or a combination of
both including redeemable convertible bonds, loan stock, bonds with
options, whether by way of private placement or otherwise or by way of
an offer for subscription, upon such terms and conditions to be
determined at the discretion of the Directors and subject to any
requisite regulatory approvals.
Also, the Memorandum and articles of Association would be amended as
follows: "Clause 6 of the Memorandum and Clause 5 of the Articles of
Association be altered by deleting the words "the Share Capital of the
company is N10billion divided into 20 billion ordinary shares of 50
kobo each and substituting with "the Share Capital of the Company is
N10.050 billion divided into 20.100 billion ordinary sharesof 50 kobo
each."
Meanwhile, the stock market continued with its gaining streak
yesterday as the NSE All-Share Index appreciated by 1.9 per cent to
close at 33,268.36. Similarly, market capitalisation added N324.6
billion to be at N17.4 trillion. The growth was propelled by gains
recorded by bellwethers such as MTN Nigeria Plc, Nigerian Breweries
Plc and BUA Cement Plc. In all, 51 counters appreciated in price while
one seven depreciated.
Activity level also surged as volume and value traded increased by
48.3 per cent and 17 percent to 858.2 million shares and N9.1
billion respectively. The most traded stocks by volume were FBN
Holdings Plc (145.1 million shares), Transcorp Plc (126.3 million
shares) and Zenith Bank Plc (60.8 million shares) while Zenith Bank
Plc (N1.5 billion), Guaranty Trust Bank (N1.2 billion) and Dangote
Cement Plc (N1.1billion) led by value.