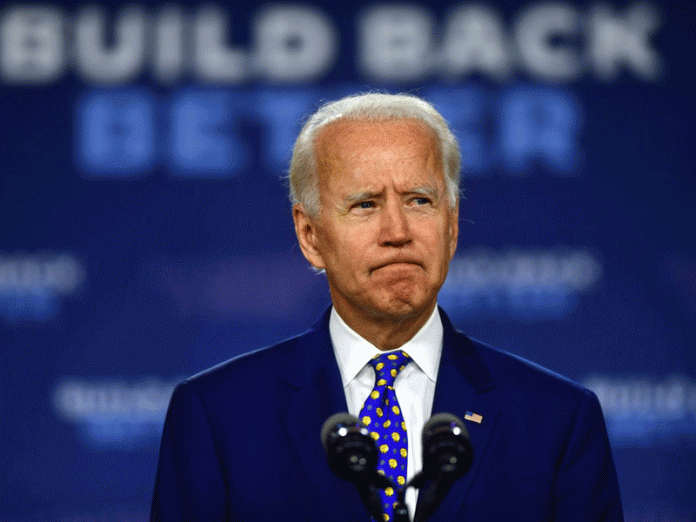 By Martins Ifijeh in New Jersey, USA
The United States President-elect Joe Biden has unveiled members of his COVID-19 advisory board.
The taskforce includes Rick Bright, a former President Donald Trump administration's whistleblower who resigned after his early warnings over the pandemic were ignored.
Announcing this on his transition website Monday, he said the task force – a group of public health experts – almost all doctors – will offer guidance to him, Vice President-elect Kamala Harris and their COVID-19 staff as they prepare to take over the presidency.
The board's composition could be an indicator of the Biden administration's intent to follow a more science-based coronavirus approach.
He said: "Dealing with the COVID-19 pandemic is one of the most important battles our administration will face, and I will be informed by science and by experts.
"The advisory board will help shape my approach to managing the surge in reported infections; ensuring vaccines are safe, effective, and distributed efficiently, equitably, and free; and protecting at-risk populations."
Bright was demoted from his role as Director of the Biomedical Advanced Research and Development Authority after criticizing the Trump administration's pandemic response.
He resigned and then filed a lengthy whistleblower complaint claiming he tried to raise internal concerns about the administration's handling of the outbreak, including Trump's championing of hydroxy chloroquine, a malaria drug, as a COVID-19 treatment despite the fact that its efficacy had not been determined
The task force is Biden's first major transition announcement. It comes as Vice President Mike Pence will lead a separate White House COVID-19 task force meeting Monday.
COVID-19 has claimed the lives of more than 230,000 Americans and the Trump administration has not unveiled any kind of national lockdown or test-and-trace strategy, leaving it up to individual states to figure out how to keep the virus at bay.
Biden's 13-member task force is chaired by Vivek Murthy, a former surgeon general; David Kessler, a former Food and Drug Administration commissioner; and Marcella Nunez-Smith, a professor at Yale University. Among the other members are Luciana Borio, a physician and public health expert and previously director for medical and biodefense preparedness on Trump's National Security Council.