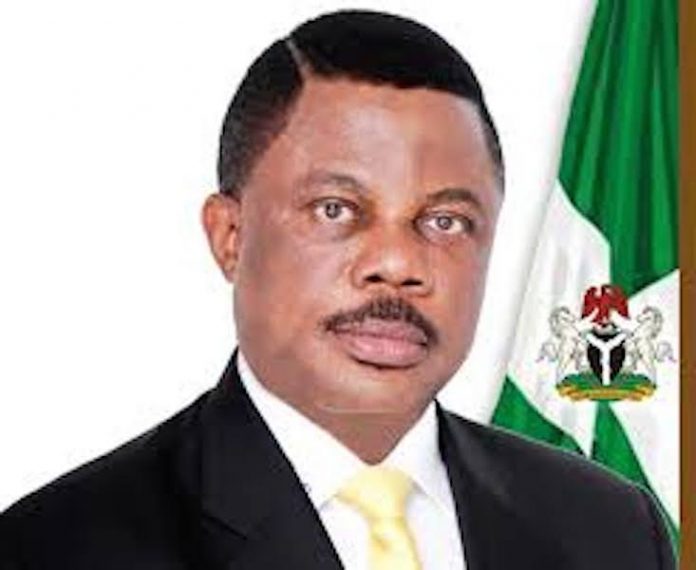 David-Chyddy Eleke in Awka
Anambra State Governor, Chief Willie Obiano has commended a group, I-Witness Crew for its efforts in fighting fake news in the state.
Obiano said the group was fighting fake news through the dissemination of authentic information, through citizen journalism practice.
Obiano spoke at the weekend through the Commissioner for Information and Public Enlightenment, Mr Don Adinuba at an event organized at the Government House to celebrate the second anniversary of the group.
He said" "We are happy with what you are doing. You have always corrected very erroneous information by presenting authentic information in the internet space for all to see.
"The administration of Governor Willie Obiano is doing a lot in the state, and it is only through people like you that such can be appreciated.
"We are building a world-class airport, with the longest runway in the entire West Africa. We are building stadiums and one of the biggest conference centres in the country, all these we are doing without borrowing a kobo from anywhere.
"Your efforts in showcasing the projects of the governor have helped to fight fake news in the state. The governor told me to announce to you that he has donated a bus to your group, to enable you to do more," Adinuba said.
Earlier, the convener of the I-Witness Crew, Mr Chidiebele Obika said the organisation was established to fight fake news in Anambra State through citizen journalism, and ensuring that fake information is countered by providing evidence.
"The idea behind the formation of the media group stemmed from the compelling urge to bridge the information gap between the functions of the Obiano administration and the people who eagerly yearned to be duly informed about their government's efforts in fulfilling the social contract with them.
"We have successfully hosted a community TV where projects executed by the government are documented and broadcast during festive seasons in communities across the state.
"I thank Governor Obiano, for graciously granting the approval for the setting up of the team. I thank the Commissioner for Information and Public Enlightenment for facilitating our institution and functions," Obika said.