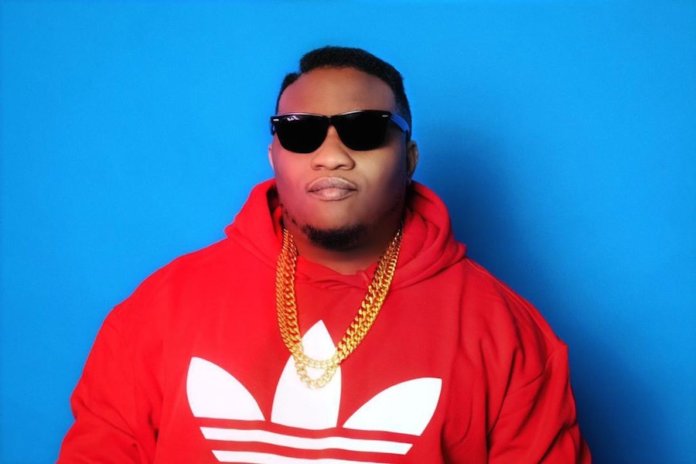 Duncan Onyemuwa aka Duncan Daniels is a US based singer, songwriter and music producer. Also known in the l industry as Dunkishrock, is one of the Nigeria's diaspora producers going through all odds to survive in a highly 'saturated music industry'.
He told our reporters in this exclusive interview that "there is too much hatred and negative competition in the Nigerian music Industry."
This wide spread hatred, he opined, is having an adverse effect on the success of the industry.
Duncan also spoke about his music, his career as a producer and the industry in general.
Below is the interview:
Is it difficult to get started as a producer?
I wouldn't say it's hard because I didn't start making music as a producer. I started as an ordinary observer in the studio, and I was actually just concerned with getting recording time to work on my own music before I advanced into producing for other artists as well.
How is the experience so far?
Social media has changed the entire landscape, so it has been difficult adjusting for some of us who've been used to the traditional lay of the land. However for one to stand the test of time, one must be willing to evolve with the time.
What advice would you give to someone who wants to have a life in music producing?
It can be frustrating sometimes, but I keep telling people to never give up on their dreams. We should always invest our efforts and resources into things that we have passion for.
Tell us about your production house.
Well, Dunkishrock Productions is aimed at bringing modern creativity and known for our enormous and educative movies. I have quite a number of albums to my credit, 'I don Taya' was produced and released in 2006, I did 'Shostoppah' in 2010, 'Art of Me' was produced in 2014, 'More Than A Decade of Music"' was produced in early 2015, and of course the most recent one 'Afroeclectic' was produced this past year. These albums feature the likes of MI, Mode Nine, Rotimi, Mackgee, Lady Albatross and many more big names.
What assurance do we have that your production house would stand the test of time?
We have passed the test, I have had my challenges, and challenges do not haul me; that's why it's my profession.
'Afroeclectic' was a big album.
Yes, 'Afroeclectic' was my first Afrobeats album, and it's the one that really got the most commercial success in the genre. I'll say its hard work and God's grace, for it actually met my expectations.
You made a lot of money from that production?
I invested a lot of money and efforts into that production, so as they say, to what much is invested, much is expected…it's vice versa.
What was the most important lesson you learnt from that production, especially working with a celebrated name as MI?
As I said before, that wasn't my first Album, but I learnt a lot from that one being the big one at that time.
I had always wanted to work with MI, he is very natural when it comes to rapping, and fortunately for me I got the perfect song at the right time to work with him. I must say, He's very influential and supportive if you know him personally.
Everyone calls you Dunkish.
The real name is Duncan Daniels. Dunkish was I hi school nick name, rock was added to it due to the fact that I loved making Rock songs when I started producing music.
I am from a family of five. I hail from Arochukwu, Abia State of Nigeria. Although I was born in Boston Massachusetts. I look quiet on the outside, but people who know me personally know that I talk a lot when I am cool and comfortable with people around, but above all, I am very reserved.
Why do you set out to be a producer? Is it about the money?
Well, at first I didn't even think about the money, although it all follows. I just wanted to actualise my dreams and the things I have passion for.
What has been your career dream from childhood and does that influence what you do today?
I started following music and dance group activities from my childhood, in school and church but my parents wanted me to do medicine.
It is believed producers take advantage of young ladies.
I don't know if that is true anyway, but I cast people based on what I see in them, how capable they are to do the job and if you check my movies very well, you will see that I really give opportunities to new talents.
What are your general impressions about the music industry so far?
We lack supports from one another in the Nigerian music industry, too much hatred, selfishness and people trying to sabotage other people's works. I think it's time high we made something out of nothing. Let's help and support one another.
How soon are you bouncing back with another production?
I try to be very consistent; yes consistency is a major key to success. We deliver one or two singles every year. I have already put out a single this year and I am currently working on releasing a couple more.