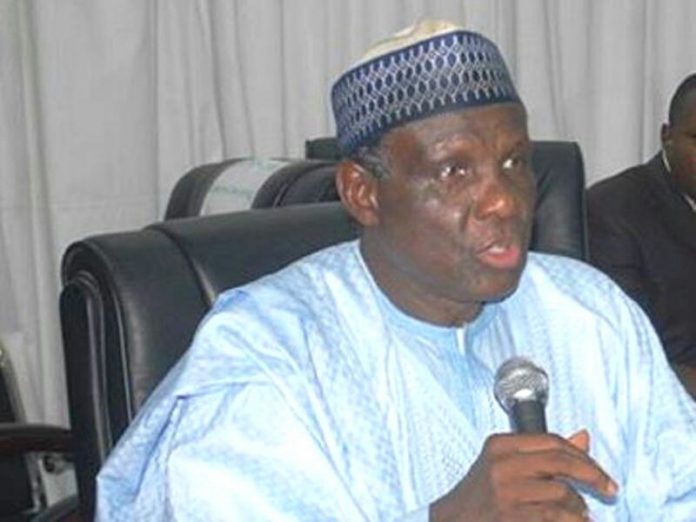 Chuks Okocha in Abuja
Former Minister of Information and Culture, Prof. Jerry Gana, has charged the National Assembly to hasten the passage of the electoral laws that would improve the quality of elections in Nigeria.
He also called on President Muhammadu Buhari to sign the electoral bill into law while advocating a local government system devoid of the central government control.
The former minister stated this in his house in Abuja at the weekend during a courtesy call by VITALDI, a leadership development initiative of patriots from all parts of Nigeria seeking the intervention of credible elder statesmen to help preserve the peace and stability of the country.
According to Gana, "Since leaders are extremely important to the development process, we must thoroughly examine and refine our electoral system. We must ensure the conduct of credible elections to elect our leaders. If elections are ruined by all sorts of manipulations, then our democracy may soon collapse.
"There is no reason whatsoever why the new Electoral Act should not be signed into law before the next general election. We must insist on free, fair and credible elections.
"Democracy and development must always go together. If our democracy fails to deliver genuine development, then democracy will gradually lose meaning and significance. The security and welfare of the people is the primary purpose of the government."
The former minister, who called for a review of the revenue formula in the country, said there was a decision taken on revenue allocation-who gets what and where-saying: "This is the most difficult of all the three decisions, and can be most emotive." But once the powers and functions are properly devolved, revenue allocation should follow this logic.
He said he and members of his group believe strongly that a new Nigeria is possible.
Gana stated: "I believe that a new Nigeria is possible. If we collectively resolve to live together in peace, we can still build a nation that upholds justice, fairness, equity, and freedom. We can still build a nation where the security and welfare of the people are really upheld as the primary purpose of the government."
He also said Nigeria project is possible, "but people of different backgrounds and cultures cannot live together in peace unless they fully agree to do so," as he advocated for a devolution of power, while leaving the federal centre to look after joint affairs on behalf of the federation.
However, for the federal system to work efficiently and effectively' he said: "We have to tackle the following vital decisions, and implement them, and agree on a proper federal structure, with a federal centre and appropriate federating units. There are those who have forcefully argued that Nigeria's federal structure has been ruined by a powerful centre with too many functions; while the federating units have become too weak to look after the basic interests of the people."