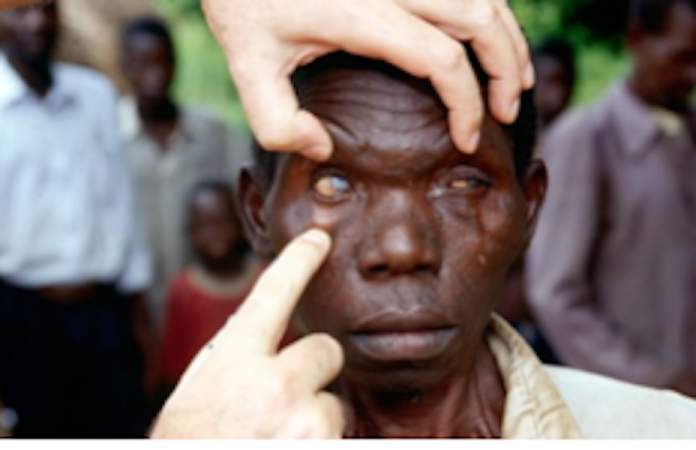 …Commemorates World Sight Day
By Martins Ifijeh
The Lagos State Government has tasked citizens to go for periodic, but regular eye check and ensure adequate care for their eyes in order to prevent irreversible and avoidable blindness.
The state Commissioner for Health, Prof. Akin Abayomi who stated this recently at a public lecture organised by the Ministries of Health and Education to commemorate this year's World Sight Day in Lagos noted that regular eye check will aid early detection, correction or management of any vision impairment that could lead to avoidable blindness.
Speaking on effort being made by the state government to increase citizens' access to eye healthcare at the public lecture which held physically at the Adeyemi Bero Auditorium, Alausa-Ikeja and virtually via zoom webinar, the commissioner said it was rather unfortunate that many people are not privileged to have access to eye specialists who have the required expertise to determine what their vision impairment is and get adequate care.
"I wondered as I drove through busy Lagos today, how many Lagosians have actually had the opportunity to have their eye tested and what proportion of people walking around carrying on their daily business with some degree of visual impairment.
"I am sure if we do the evaluation and a random analysis, we will find a relatively large number of people who have visual impairment and perhaps many of them do not recognise that they have visual impairment because visual impairment occurs slowly. And for those that have refractive abnormalities, sometimes they don't even know that they have a problem with their sight", he noted.
The commissioner disclosed that there are over a billion people in the world that have visual impairment because they don't have access to corrective glasses adding that 75 per cent of the visually impaired population have vision impairment because it was not prevented.
"In other words they are avoidable situations, if it was recognised early enough, it could have been corrected", he said.
Abayomi explained that the mission of the state government through the ministry of health is to explore platforms provided by activities such as the World Sight Day to bring to the attention of citizens issues of vision impairment, avoidable blindness and eye care.
He added that it is the responsibility of the Ministry to make information on blindness prevention available to the populace whilst also making it possible for many residents to have access to eye check, care and treatment including providing corrective eye glasses.
"It is not just to bring this to everyone's understanding and attention but to actually do something about it. It is also our responsibility to identify problems that will lead to blindness and vision impairment and integrate eye health care to what we describe as the universal health coverage; which means that everyone in Lagos State should have access to a basic package of health and inclusive in that package, we should have the ability to check the health of our citizen's eye so that they can see properly", the commissioner said.
Earlier in his remarks, the Permanent Secretary, Ministry of Health, Dr. Olusegun Ogboye stated that it is not an accident this year's world sight day focused on common causes and prevention of visual impairment among school children because of the importance of early detection in the correction and management of eye conditions
Ogboye stated that most students who are tagged dullards are actually smart and intelligent but perform poorly because they suffer from visual impairment which their parents or teachers are not aware of.
The Permanent Secretary enjoined parents, caregivers and teachers to pay attention to the eye health of children in order to identify early and seek help against any visual impairment that may militate against effective learning or which may lead to blindness.
The guest speaker; a Consultant Paediatrics Ophthalmologist, Dr. Modupe Idris who explained various causes of blindness among students and ways of preventing it, warned students to avoid playing with sharp objects around the eyes and try as much as possible to resolve problems without a fight as a blow on the eye can lead to a permanent damage of the eyes.
Idris also urged teachers to take note of their students so as to quickly identify the visually impaired ones. She also advised teachers to be very careful in giving corporal punishment to students as the cane can accidentally hit the eyes.