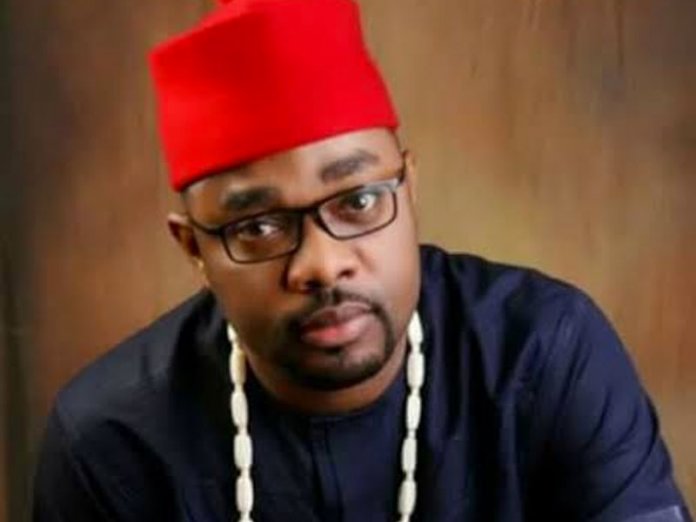 By Udora Orizu
The Coalition of United Political Parties (CUPP) has said that the disbandment of Special Anti-Robbery Squad of the Nigeria Police Force, (SARS) is not enough proof of safety for Nigerians who are daily falling victims of the rogue operatives, nor will it end police brutality.
It said rather a total cleansing and reform of the system that created SARS will be more helpful.
CUPP in a statement issued by its Spokesperson, Ikenga Ugochinyere, said
though the disbandment of the dreaded squad by police authorities was the first victory recorded by the protesters, however those operatives were still walking the streets free and they are going to be redeployed to other units of the police force where they may likely continue their nefarious activities and even influence others to join them.
Ugochinyere stated that the various security challenges in all parts of the country, was a clear sign that the government of President Muhammadu Buhari had failed woefully in its constitutional responsibility of protecting lives and properties of citizens as enshrined in Section 14 of the nation's Constitution.
The Spokesman also said the erring operatives should be arrested and prosecuted while their victims should get justice and compensation.
According to him, "For students of history, this is of course not the first time SARS was dissolved, suspended, disbanded or renamed. The dreaded squad appears to have nine lives, it keeps coming back. Let those who failed to secure the lives and properties of our people despite huge budgets being allocated to security every year be made to account for their sin.
"For failing to protect lives and properties, President Buhari who is the Commander-in-Chief, his service chiefs and the Inspector-General of Police have failed Nigerians and they must therefore step aside to pave way for genuine Police reform and fresh beginning. Those who were sleeping while some officers of SARS under their control killed innocent citizens cannot reform a system that went rogue under their own eyes.
"As we call for end to SARS and immediate and total reformation of the Police Force, there must be call for end to incompetent leaders, end to corruption. We must end all these now or they will end the nation soon. For patriots who have woken up the resilient spirit and true power of the leaders of tomorrow, the CUPP notes that you have activated the struggle towards taking back your country. You are true Patriots.
"We urge that you do not go back to sleep until you have achieved a sustainable result that will wake up the dreams of our nation's founding fathers and put the country back on the path towards being a country where respect for human rights, justice, equity and competence is celebrated, promoted and defended. Total and immediate reform of the Police Force and end to brutality by security forces are not negotiable."