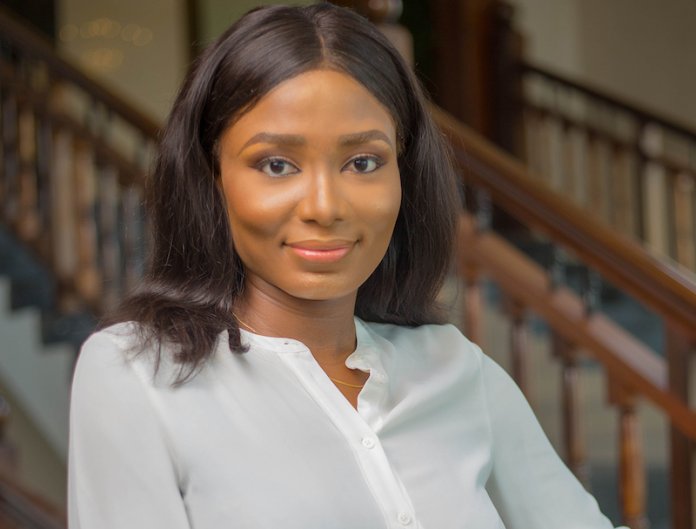 Nena Nwachukwu is the Nigeria Regional Manager at Paxful, a peer-to-peer cryptocurrency marketplace. She is overseeing the company's localisation processes, new partnerships and recruitment efforts, while facilitating the business- and revenue growth in the region. In this interview, she speaks about its expansion plan. Dike Onwuamaeze brings the excerpts:
Paxful expanded its operations in the Nigerian market recently. What informed the decision?
The main features of our expansion in Nigeria include customised products and services for the market, closer connection to our customers, and increased brand awareness, which we plan to drive through corporate social responsibility initiatives. For example, build for people and stay connected to the streets is part of our core values at Paxful, which partly informed our decision to boost our operations in the Nigerian market. We are also doing this in response to customers' requests. We received several recommendations from our customers to bring Paxful closer to the Nigerian community. Being a peer-to-peer business, intel from the street is a priority to us, so our decision to expand operations in Nigeria enables us to listen to our users more carefully and to continually ensure that their concerns are satisfactorily addressed.
You were the premium sponsor of the BLOCKDeFi 2020 conference. Why did you decide to be involved in the conference?
We decided to get involved in the conference because the organisers, Blockchain Nigeria User Group, are passionate about driving Crypto adoption in Africa, which is aligned with our educational goals in Nigeria. The BLOCKDeFi 2020 conference was a great opportunity to not only achieve this, but show our commitment to the growth of the Blockchain community. The BLOCKDeFi 2020 was super enlightening as attendees had free access to experts and thought leaders delivering insights on DeFi products, upcoming policies by regulators, Crypto trading techniques, and more. We would want the mass audience to learn how these discourses will help shape the role of Africa in the future of finance.It is worthy of note that the organisers did an excellent job with the careful selection of expert-level speakers on the subject matter. Of special note is Dr Oby Ezekwesili who delivered the lead keynote on Unpacking Blockchain and the potentials of alternative, open trustless finance. As a Senior Adviser of Africa Economic Development Policy, it was refreshing to see that she recognises the importance of Blockchain.
How secure is your platform?
Paxful is one of the safest P2P crypto platforms and we work hard on keeping it this way. At Paxful, compliance and security are top-of-mind as we work to keep the marketplace free from fraud and scammers. In March 2020 we partnered with Chainalysis to protect our users and stress the importance of regulation and compliance on P2P marketplaces like ours.
Chainalysis is one of the industry's most prominent crypto surveillance developers and regular partner of exchanges, government and private companies. It had never previously signed off a peer-to-peer client because these firms were seen as too risky to conduct business with. Paxful became the first P2P crypto marketplace they partnered with. Our internal teams work intensely to keep our marketplace safe and secure. We also try to educate our customers via webinars, videos, warnings on our platform and through our blog so they can better protect themselves.
Paxful also recently announced its expansion beyond bitcoin with the addition of tether to its platform. Kindly tell us more about this?
Tether, also called USDT is a type of Cryptocurrency classified as a stablecoin. Stablecoin as the name implies keeps Cryptocurrency stable in its fiat value. With this product, we have introduced the first Cryptocurrency after Bitcoin to our platform. During the Covid-19 pandemic, we closely observed the financial downturn of most economies. Being a company that builds for people, we quickly realised it was crucial we created a product that helps our customers preserve the value of their wealth. We hope that they use Tether to hedge their funds from inflation.
The product works by enabling users to convert Bitcoins to Tether in seconds, all done automatically in their private wallets. Users can also convert Tether back to Bitcoin, and then liquidate to any fiat currency of their choice. We have also enabled peer-to-peer trading of Tether, just as we do with Bitcoin on the marketplace.
#BuiltWithBitcoin project is a Paxful initiative with plans to build 100 schools in the developing countries entirely with Bitcoin. Why are you focusing on schools and how are you progressing on the project thus far?
Our objective is to empower communities by providing education, safe drinking water, and essential aid to those who need it the most—all with the power of Bitcoin. We are confident that Bitcoin is capable of providing opportunities, improving lives, and making the world a better place. All of the projects that Paxful has accomplished from building schools, water wells, to providing insurance for students, etc., have created opportunities for under-served communities. The schools are progressing and performing very well, providing quality education. Paxful also covers all schools-running costs and provides uniforms, educational supplies and even meals to some of the schools. For example, each student receives their own school supplies including stationary, pencils, and most notably, books. Usually students need to leave their handbooks and textbooks at school for use by other students, but at Paxful's schools, each student receives their own textbooks on a permanent basis. That is also a way to build the confidence of the students. In addition, each classroom has a desk space for two to three students. Usually, schools want to accommodate as many students on one student bench, sometimes four to five students if they can fit. We realise that that is not helping a healthy teaching environment because students are not able to learn as well as they cannot be focused under such circumstances. So Paxful provides the necessary tools and opportunity for both teachers and students to do their jobs well and excel in their academics respectively. That is why the passing rates for our students are high.
How do you intend to win over the unbanked?
Paxful aims to support efforts in bringing Clean Water, Quality Education and Financial Freedom to the regions with high concentration of the unbanked. That is why our corporate social initiatives are focused on these areas, as we see in them tools to reach and connect with those who are currently excluded from the banking systems. We are changing the world one Bitcoin at a time. We also work hard to bring financial freedom to each person and this can only be possible via financial literacy and education. We partner with leading universities and blockchain associations to bring crypto literacy to the people. Everyone should be able to handle their own financial matters so we work to teach everyone about cryptocurrencies and how they could handle their financial matters themselves. Clean water is a basic human need and in some parts of the region, it is not easy to find. For many communities around the world, access to clean water is essential for personal health and sustainable farming. By building water filtration- and catching systems, we're not only providing safe drinking water and improve hygiene levels, but also help with farming and running water access in the communities. Currently, we're working on two water filtration centers—a 150-liter one in Kenya and a 220-liter one in Rwanda. They're nearly finished and we can't wait to see how it helps the local communities to thrive. Through the #BuiltwithBitcoin initiative we are building schools across the continent and our fourth school is starting in Nigeria in October. This is the way we work on educating the continent's next generation.
What are your plans to educate the larger audience on bitcoin as so many people are still uninformed about the industry and how it operates?
We shall be using the twin forces of continuous education and collaboration. First course of action for us is the universities. During the BlockDeFi conference I connected with several students, curious about this technology and seeking for more information. We plan to hold online conferences, webinars, and commence student workshops in different universities once it's safe to organise offline events. Next is continued partnership with Blockchain organizations in the country. We appreciate their efforts with the groundwork achieved already and look forward to reaching a larger audience through them. Lastly, we hope to collaborate with government and private institutions interested in providing Blockchain training or content for the public or organisations.
What should we be expecting from Paxful in the nearest future?
We are at initial stages but in summary, our Nigerian customers should expect tailored products specifically designed to resolve their issues, improved customer support and exciting updates on some features.