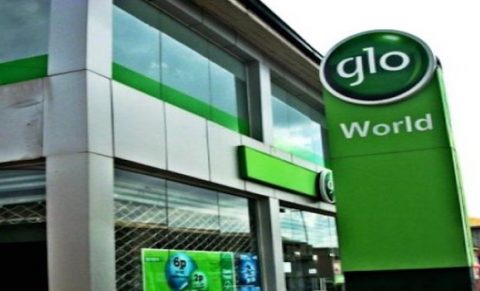 National telecommunications company, Globacom, has unveiled a new service tagged Glo Smart Learning Suite packaged exclusively to boost learning in our educational institutions, as well as meet the needs of the students in the country.
Globacom, in a press statement in Lagos, stated that Glo Smart Learning Suite which comprises the Enterprise Resource Planning (ERP) and Learning Management System (LMS) is a veritable platform for online education, as it facilitates teaching and learning as well as school management.
"The Glo Smart Learning Suite is a customizable platform which offers rich features including live classes, online tests and examinations, performance reporting, course registration and blended learning (Online/Offline). The platform will be customized for schools with their specified look and feel (colors and logo) at zero cost to each school and help students whose educational institutions are shut due to COVID-19 pandemic to fulfill their educational needs", Glo added.
The company explained that students of public and private primary and secondary schools, tertiary institutions and working professionals who have needs of enhancing their capabilities will find Glo Smart Learning Suite a good valuable tool as it will cater to their digital needs in a robust manner. The company added that the new package will enhance learning and skill development which is key to future development of youths widely regarded as the leaders of tomorrow.
The benefits of the service, according to Globacom, include "bundled free access to the learning portal for students and teachers, full feature platform to access total learning and school management including ability to learn from anywhere, live classes, performance reporting, access for parents and students, live test and examinations, chat services, video conferencing amongst others".
In addition, it said that schools can opt to use the platform to manage their administration including course registration, fees payment, hostel accommodation allocation and others.
The Learning Management System (LMS) which is part of the offering has features such as "multi-tenancy, multi-language, blended learning, gamification (fun learning), live classes, E-Library, Course Library, Examination and Assignment Portals, Advance Reporting, Performance Management, Web Video Conferencing and others."
On the other hand, Enterprise Resource Planning(ERP) will afford schools the opportunity of providing services like "Customized Dashboard, Class and Student Information, Human Resources, Assignment, Hostel, Transcript, Fleet Management, Visitor Pass, Payroll, Time Table, Inventory, Finance/ Budget, Student Clearance, and Reporting."
Globacom advised Educational institutions to make utmost use of the opportunity provided by the Glo Smart Learning Suite to enhance the administration of their institutions, teaching & learning as well as skills development of their students.
Each student is expected to pay access fee or user license fee to access the platform as part of their school fees per term/session (as low as N10, 000 per year), while Globacom will provide free data monthly throughout the year.