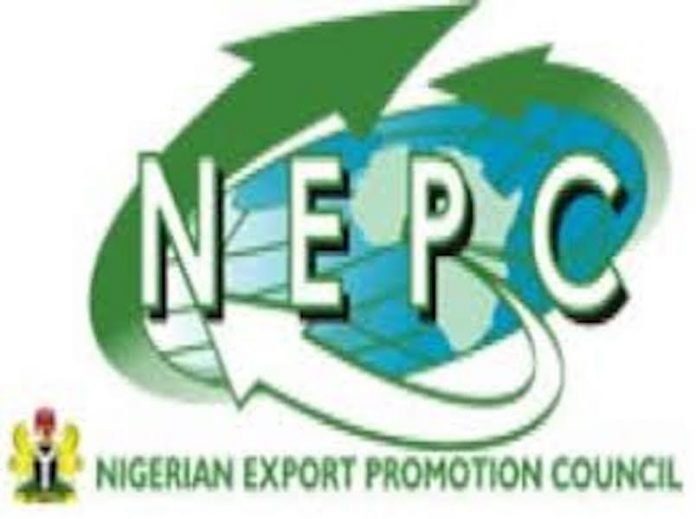 Sunday Okobi
The Nigerian Export Promotion Council (NEPC), Ministry of Communications and Digital Economy and the Ministry of Agriculture, have expressed commitment towards building strategic partnerships on NEPC Zero-Oil plan.
This agreement was reached when NEPC led by its Chief Executive Officer, Mr. Segun Awolowo, paid a courtesy visit to the Minister of Communications and Digital Economy, Dr. Isa Ali Pantami, to meet with the Minister of Agriculture, Alhaji Sabo Nanono, with the duo pledging their supports for export business in Nigeria.
In a statement issued by the media office of Awolowo at the weekend, he stated that while presenting the zero-oil plan, they discussed avenues for renewed partnership among NEPC, the ministry of communication, and agriculture to support and develop the Zero-Oil plan.
He stated that the ministry was created to facilitate Information and Communication Technology (ICT) as a key tool in the transformation agenda for Nigeria in the areas of job creation, economic growth and transparency of governance.
On his part, the minister commended the efforts of the Nigerian Export Promotion Council (NEPC) and re-affirmed that "our strength as a country lies in the synergy between information technology, agriculture and all other aspects of the economy."
Pantami addressed the need to develop the Nigerian non-oil export sector through youth development in relation to digital economy.
According to the statement, they agreed on the need to promote the digital economy to boost export growth and facilitate international revenue generation, job creation and enable poverty alleviation.
The Minister of Communications and Digital Economy expressed determination to fully support the Zero-Oil plan.
On his own, the Minister of Agriculture and Rural Development, Nanono, emphasised the need for strong collaborations among industry stakeholders.
He said the ministry promoted the production and supply of raw materials to agro industries, provide markets for the products of the industrial sector, generate foreign exchange and aid rural socio-economic development, and that all activities aligned with the Zero-Oil plan.
As a member of the National Committee on Export Promotion, he pledged the unwavering support of his ministry to the plan.