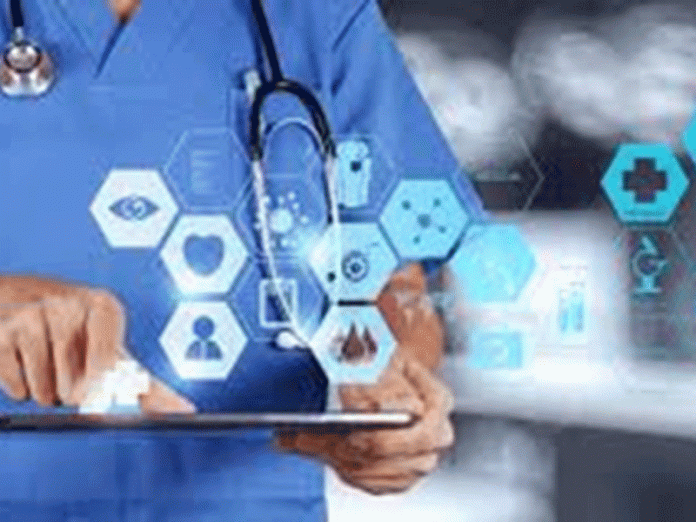 By Funmi Ogundare
Stakeholders drawn from the health sector and health management service organisations, recently, converged for the maiden virtual seminar organised by the International Health Management Services (IHMS) Limited.
The seminar was designed to engage consumers of HMO products to chart a path to recovery and build resilience for businesses following the COVID-19 pandemic.
The programme, themed, 'Managed Healthcare during a pandemic and beyond: The Role of Technology in Medicine', featured conversations on how technology and innovation can be adequately embraced to chart a path to recovery especially in managing patients.
In his remarks, the acting Chairman, Chief Olawumi Gasper who welcomed participants, said he believes that the contributions from the programme, will go a long way in mapping the future of health-managed care in Nigeria and bring about new opportunities in the HMO ecosystem.
The Medical Director, Federal Medical Centre (FMC) Ebute Metta, Lagos, Dr. Adedamola Dada explained how technology in medicine could offer a whole lot of possibilities in transforming healthcare in the country especially during this COVID-19 pandemic.
He said there is need for healthcare providers to improve performance and patient outcomes through digital marketing, enrolee/patient engagement and consultation, member eligibility verification, among others.
"There are a lot of technological innovations that is opened to us to solve some of the problems of access between caregivers and patients," he said.
The Managing Director, Lagos Health Management Agency(LASHMA), Dr. Emmanuella Zambia explained how the state health management scheme was inaugurated in 2018 and commenced access to care in 2019.
She said it is currently working in partnership with other states so that Nigerians could have access to healthcare with proper documentation and verification.
The General Manager, NHIS Lagos Zonal Office, Mr. Olufemi Akingbade stressed the need for healthcare provider to look at communication preferences and vamping up processes by introducing new technologies to what they are doing.
"As a regulator, what I want for enrolees is customer satisfaction. The bridge between healthcare providers and patients is now being narrowed. You have to have a database of patients, so that you can take appointment to them via teleconferencing rather than have a congested waiting room," he said.