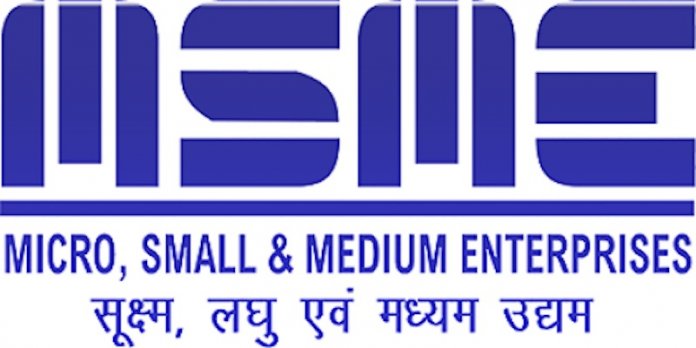 Maduabuchi Ubani writes on efforts by stakeholders to ensuring sustainable growth for micro, small and medium scale enterprises in the country, amidst the global pandemic
It is no longer news that when it comes to micro, small and medium sized enterprises (MSMEs) in Nigeria, they play an integral and invaluable role in the economic activities of the country. Recent projections estimated that by 2030, the global workforce would be about six million and two billion of them are projected to be employed within the informal MSME sector.
Not only is it a well-established fact that MSMEs make up over 70 per cent of Nigeria's workforce, it is also important that projections and policies made around MSMEs should be ones that would encourage them to lead the nation's economy to the promise land.
This has become very paramount, especially during this global pandemic.
The recently released Labour Force Statistics by the National Bureau of Statistics showed an increased unemployment rate by 400 basis points, moving to 27.1 per cent in the wake of the COVID-19 virus in Nigeria.
Even a second quarter report of the impact of COVID-19 on MSMEs, led by FATE Foundation, showed that almost 95 per cent of the 1,900 businesses that were surveyed, were significantly impacted by the pandemic.
And so, in the bid to foster healthy partnerships for the growth of MSMEs in Nigeria, stakeholders recently came together to discuss how MSMEs in Nigeria could face the challenge posed by the virus and still maintain their relevance in the econ grand scheme of things.
These conversations which took place at a recent online pre-summit event of the 26th Nigeria Economic Summit Group (NESG), jointly organised by the NESG, the Federal Ministry of Finance, Budget & National Planning in collaboration with FATE Foundation, enabled stakeholders to discuss the efficacy of ongoing programs and strategies to adopt in order to enable the resilience the Nigerian entrepreneurship ecosystem.
While setting the floor open in her welcome address, Wolu Adetayo of NESG brought to the fore that the summit is one that seeks to engage stakeholders in conversations for action. The idea is to shape strategic partnerships, build resilience for Nigeria's economy, and also ensure that Nigeria is put in a stronger position within the changing world order.
For her , the conversations for action are also aimed at enabling stakeholders to deliberate on a broad thematic and sectorial issues with necessary outcomes that will help keep businesses sustained and put Nigeria's economy on the path to growth.
"We need all hands on deck to help to increase the access of the MSMEs," Adetayo said.
"It is in our collective interest as a nation, as a community, and in the interest of our economy that we focus on the MSMEs with funding support, business advisory, regulatory relief, data, infrastructure and other means of survival and sustainability.
"With sustained effort from the private sector, active collaboration with the government and citizens, Nigeria's MSMEs' ecosystem will be able to draw the required investment that will make them a major contributor to economic development in the national interest."
While it is gradually becoming clear that the virus may likely stay around for a little longer, it has also heightened the need for MSMEs to improvise and adjust. It is this ability to improvise that highlights the strength, resilience and true entrepreneurial traits if MSMEs.
"There is the need for MSMEs to co-exist. That is what resilience means." The visiting scholar, Centre for Public Policy Administration, Prof. Melvin Ayogu noted.
"When we had the initial lockdown, people thought they could hunker down and continue with their lives after the COVID-19 must have passed away. But that's not the case with the virus; it looks like it's here to stay for a little longer. And so, to co-exist with the resilience means MSMEs need to relearn how to do things.
He suggested that the best thing to do for the MSMEs is to reduce the shock to jumpstart the consumer spending, innovate around the supply chain shock induced by the pandemic. This is because MSMEs form the majority shareholders in the Nigeria's labour force, and so, anything that improves the health, resilience and survival of the MSMEs component of the labour force is representative of the aggregate labour force in Nigeria.
Support from Government
Of course, there is no denial that the intentional and pragmatic support of government when it comes to issues of MSMEs is one that cannot be over-emphasised. With the pandemic still hitting hard on businesses across the federation, the calculated support on government in assisting MSMEs becomes even paramount and apt.
In recent times, some state governments have drawn up engaging initiatives to cushion the effect of the pandemic on businesses and the entrepreneurial ecosystem. One of them is the Lagos State government.
"Our concern is first job retention before job creation," Executive Secretary, Lagos State Employment Trust Fund (LSETF), Ms. Teju Abisoye stated.
"With this in mind, we are concluding plans to roll out programmes that are post-COVID intervention. And they are sector-specific; this is because we recognise that some sectors are more hit than others.
"With partnership with credible organisations, we will be launching loans where people in some sectors will be able to find accessible financing. It's not a grant structure, but a subsidized loan to these sectors. We recognize that there must be business development support for businesses, so we are creating linkages and support."
Demands of MSMEs
Clearly, due to incidents like supply chain disruption and massive drop in demand for products, which was caused due to the pandemic, many MSMEs have been faced with new challenges. With the new challenges come new demands which will assist MSMEs stay afloat.
According to the President, Nigeria Association of Small and Medium Enterprises (NASME), Degun Agboade, grants not loans should be given to MSMEs. This is because many MSMEs have difficulties in navigating banks and trade-related procedures.
He further harped on the need for government to remove unfavourable conditions that hamper MSMEs in the procurement process in Nigeria.
"If the above issues are addressed, Nigeria MSMEs will not only be positioned for post-COVID survival, but will also be on the path of higher advantage."
Access to Finance
Even though due to the pandemic, banks have stepped up to restructure their loans so that MSMEs can have time to pay back and in smaller installments, financial experts opine that a lot still needs to be done on the part of MSMEs to access these loans. One of such is organisational structure.
"MSMEs that keep record, have structure, provide proper governance and can show that they can flexibly address their market and also be able to sell would be able to get funding." CEO/Managing Director, Edfin Microfinance Bank, Mrs. Bunmi Lawson advised.
"Most MSMEs say one of the critical issues they face is access to loans. But the truth is that MSMEs need to be structured for banks to be able to give loans."