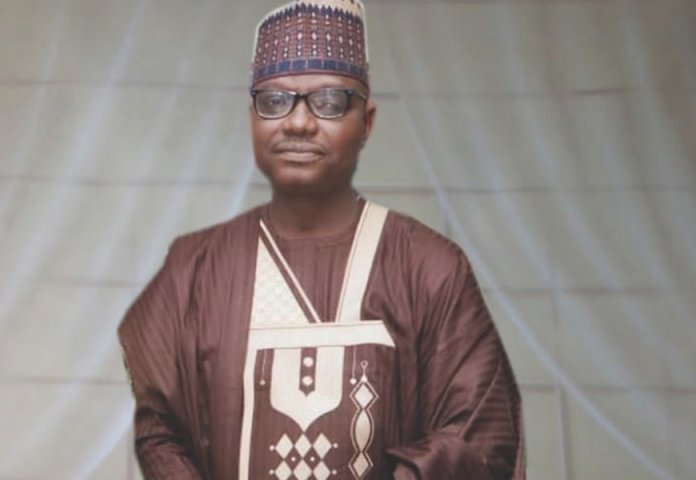 The newly appointed Executive Secretary/CEO of the National Institute for Cultural Orientation (NICO), Mallam Ado Mohammed Yahuza has assured Management and Staff that he would work with everybody to ensure the Institute sustain the achievements recorded over the past years.
Yahuza who made this known at the Institute's Head Office in Abuja recently upon resumption of office, said he "is a team worker and not a Chief Executive who knows it all," hence the need to work together to leave a legacy for the Institute.
He said:"I believe my coming to NICO is to add value to whatever has been done here before my appointment and by the grace of God, with my wealth of experience as well as with your support, we will move the Institute forward. Apart from the statutory programmes of the Institute, the welfare of staff will remain an integral part of my policy so just give us the needed cooperation and I can assure you that we will work together".
Ado Yahuza expressed commitment to also work closely with trade unions in the Institute, saying that no sensitive CEO will neglect unions but rather carry them along to ensure peace and harmony within the work place.
He commended the director overseeing the office before his appointment Mrs.Yerima and solicited for maximum support from Management and Staff of the institute
Directors at the Institute took turns to give goodwill messages, pledging their loyalty and commitment to the new Executive Secretary. The Director, Orientation & Cultural Affairs department, Mr. Omijie said the Institute has a mandate and as the new CEO, it is the responsibility of staff to work with him to ensure no stone is left unturned towards achieving the mandate.
Mr. Ibrahim Hussaini (Director, Administration and Human Resources) and Mr. Michael Ekoko (Director, Research and Documentation) also pledged their allegiance and expressed their readiness to work with the new ES, saying NICO over the years has been known to have a peaceful working environment which they both promised to ensure that the same gesture is accorded to him towards achieving a common goal.
While the Head of Finance and Accounts, Mr. Herbert Ogbe prayed that the same God who made his appointment possible will see him through to complete his first tenure and possibly grant him a second one, Mr. Uremu Okorodudu who is the Internal Auditor expressed delight to have him on board and assured of his maximum support. Mr. James Adediran who is Chairman, Amalgamated Union of Public Corporations, Civil Service Technical and Recreational Services Employees (AUPCTRE) said the union will continue to work together with Management to ensure there is peace, stressing that same was accorded to Mrs. Yerima whom he described as a mother who gave staff the needed attention during the period she was in charge of the office of the ES. Mr. Sam Agbi, a Director in National Council for Art and Culture said with the appointment of Yahuza as Executive Secretary, NICO, he is confident that the Institute is in safe hands, saying NICO and NCAC are one family.
He said: "NICO is in safe hands. NCAC is behind the success of this establishment and we are ready to work together to achieve this. When we heard of his appointment, we were happy because he was coming to a better place. He is frank in his contributions to any issue so just give him your support and I can assure you that you will get a lot from him."
Yahuza an astute administrator, obtained his first and second degree from Ahmadu Bello University and University of Ibadan respectively. He has been a lecturer, a researcher, member of governing bodies of many Institutes, headed so many professional bodies and until his appointment, the Head of Human Resources management, National Council for Arts and Culture in Abuja.