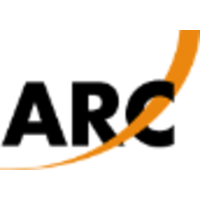 The African Risk Capacity Limited (ARC Ltd) Governance Committee has appointed two new Non-Executive Directors (NEDs). They are Ms. Sarata Kone-Thiam and Ms. Lade' A. Araba. They are to join its Board of Directors thereby completing the Board complement of seven individuals in line with structure.
The new directors are joining a group of other industry experts led by Mr. Abdoulie Janneh in serving as Directors to steer ARC Limited towards a more sustainable future through sound, ethical, legal, governance and financial management policies and practices towards the advancement of its mission.
"In just over 6 years of operations, 56 policies have been signed by the ARC Member States with $83 million paid in premiums for cumulative insurance coverage of $641 million and the protection of 64.1 million vulnerable population in participating countries.
"From this, ARC Ltd made $60 million payouts to the governments of Senegal, Mauritania and Malawi and the START Network following droughts episodes in 2014, 2015 and 2019. These funds have gone towards assisting over 2, 480, 500 million people whose livelihoods rely on agriculture, preventing the loss of hard-earned developmental gains in addition to 1, 295, 189 livestock," the organisation explained in a statement.
Speaking on the appointments, the Director-General of ARC Agency, Mohamed Beavogui said, "We have always relied on the versatile technical knowledge and business savviness of our Board members in setting the tone for smart operations. The appointment of Sarata and Laide will invariably strengthen our strategy oversight and help consolidate the excellent governance practices we have acculturated over the years."