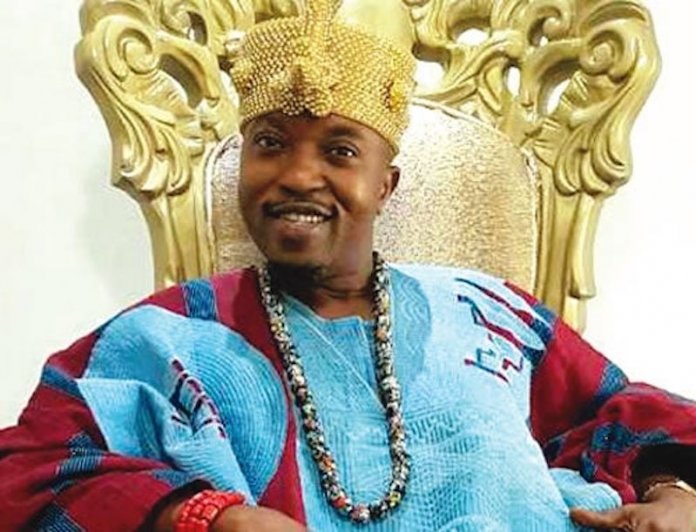 By Yinka Kolawole
The Oluwo of Iwo, Oba Abdulrasheed Akanbi, has described ex-Lagos State Governor, Senator Bola Ahmed Tinubu, as a living legend in Yoruba Land and urged the Yorubas to make him a rallying point for the region and the nation.
The royal father spoke while receiving the Special Adviser to Osun State Governor on Civic Engagement, Hon. Olatunbosun Oyintiloye, who paid him homage at his palace in Iwo at the weekend.
The Oba said: "Tinubu should be made the image of Yoruba nation who shall be speaking on our behalf because he's a symbolic living legend.
"Because of his sterling qualities, which he has exhibited over time, he should be likened to our late foremost leader, Chief Obafemi Awolowo, whose charismatic personality and progressive leadership have immensely contributed to the plenary development of the Yoruba nation.
"It's time the Yoruba rallied their support round Tinubu and not crucify him like Awolowo who was made to suffer despite his sacrifices and the developmental monuments such as the establishment of the University of Ife, now Obafemi Awolowo University, the Cocoa House, the Western Nigerian Television, the first television service in Africa and free education policy among others that were recorded under his leadership.
"Tinubu has equally laboured for the nation through his focused leadership, which has facilitated the growth of Yoruba sociopolitical space through a number of leaders who are at the helms of affairs across the country."
The monarch also urged Yoruba people not to allow Tinubu to die before acknowledging his significant contribution to the development of the nation like it happened to Awolowo.
He commended the progressive government in the country under the leadership of President Muhammadu Buhari, noting that his giant strides are obvious in every sector of the national economy such as the massive construction of rail lines, social investment programs, road construction across the nation, economy and various interventions in education sector among others.
The Oba also canvassed supports for the Osun State Governor Adegboyaga Oyetola and emphasised that he is always impressed with his capability, dexterity and proficiency in diverse ways, such as prompt payment of salaries and pensions, construction of roads, upgrading of health facilities, improving the state security among other social programs despite the financial quagmire facing the state.
In his reaction, Oyintiloye said the administration of Oyetola would remain resolute in working to ensure development of all sectors of the economy for the benefits of the masses.
He commended the Oluwo and the people of the community for their commitment towards Oyetola's administration and assured them of more developmental initiatives from the administration.