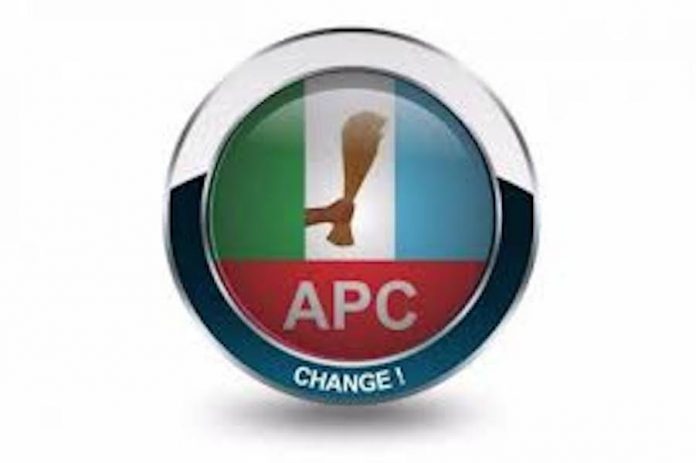 By Laleye Dipo
Amid tight security, the caretaker committee of the All Progressives Congress (APC) has taken control of the Niger State Secretariat of the party in Minna.
Members of the caretaker committee were seen occupying various offices in the secretariat with police personnel and men of the local vigilante seen at the entrance and within the secretariat complex.
People going in and out of the secretariat were also properly screened by the security operatives.
The legal adviser of the caretaker committee, who was retained from the previous executive, Alhaji Khaleed Ibrahim, said "You can see we are in charge here, everything is going on well."
Ibrahim said the additional security within and outside the secretariat premises was because "we are the largest party in the state, we are also the party in government so we should not take chances".
The legal adviser, who said other members of the caretaker committee were in an undisclosed place for a crucial meeting, added that the zonal and national bodies of the party are aware of the new dispensation, "they have sent a high powered team here to see things for themselves".
"The state Working Committee, the state caucus of the party, which include the the state governor, members of the national and state assemblies and local government council chairmen have endorsed the vote of no confidence passed on three principal officers of the party," he said.
The officers, according to Ibrahim, are the Chairman, Alhaji Jibrin Imam; the Secretary, Alhaji Bala Mohammed; Treasurer, Dr Shaffi Abdulsalami; and Alhaji Mohammed Abini the PRO.
They have all been replaced by Alhaji Aliyu Saidu Galkogo, Caretaker Committee Chairman; Sulaiman Abdullahi, Secretary; Alhaji Saidu Madaki, Treasurer; and Alhaji Hassan Wakili, PRO.
He said they were removed on account of "gross abuse of office, maladministration and refusal to follow due process in the management of party finances".
Ibrahim said in line with the directive of the national body of the party all "civil cases" have been withdrawn from the courts but said: "What is left are criminal cases which we don't have control over, it is the police that is prosecuting these criminal cases."
However, the leadership of the purportedly sacked executive has described the caretaker committee as illegal and unconstitutional, saying: "We are the recognised executive as far as Niger State APC is concerned."
"I am the substantive PRO, everything the caretaker committee is doing is illegal. Nothing has changed," Alhaji Mohammed Abini stated.