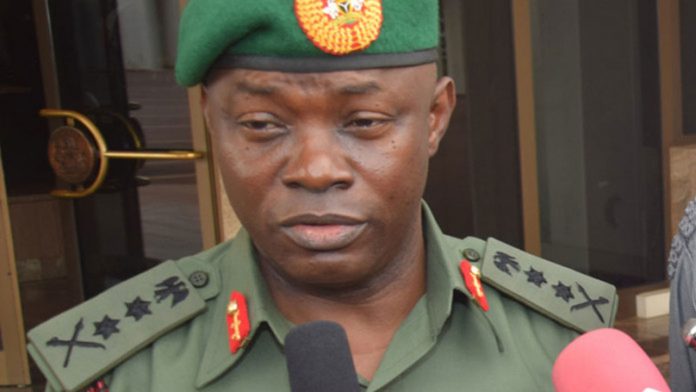 Kingsley Nwezeh in Abuja
The United Nations and the Japanese government have mounted three peace support projects in the North-east, Lagos and Kaduna States.
The projects are geared towards achieving Sustainable Development Goals (SDG) 16 for conflict prevention, conflict management and post-conflict peace building.
This comes as the Chief of Defence Staff (CDS), General Abayomi Olonisakin, declared that the military was committed to providing troops for peace keeping and peace support operations across the country and around the world.
Speaking at the launch of Japan-UNDP-CSRS/NDC project on "Strengthening of National and Regional Capacities for Peace Support Operations (PSOs)" that was organised by the Center for Strategic Research and Studies (CSRS) and the National Defence College (NDC) in Abuja, the Resident Representative of UNDP, Mr Lealem Bethany Dinku, said that with the launch of this project, the government of Japan and UNDP would be implementating "one in the North-east, one in Lagos and Kaduna as part of Japan's regional support and one at the national level-NDC Abuja".
In his remarks, the Minister of State for Budget and National Planning, Mr. Clem Agba, said the laudable initiative was coming at a time when Nigeria and other West African countries are facing different security challenges that call for building capacities and resilience of critical actors towards eradicating these challenges.
Earlier in his speech, the Commandant of the Nigerian Defence College (NDC), Rear Admiral Marcson Kadiri, said the project would herald the third phase of collaboration with courses provided by the Japanese government including "Protection of Civilians (PoC) in Armed Conflict, Gender in PSO and Logistics Support in PSO."