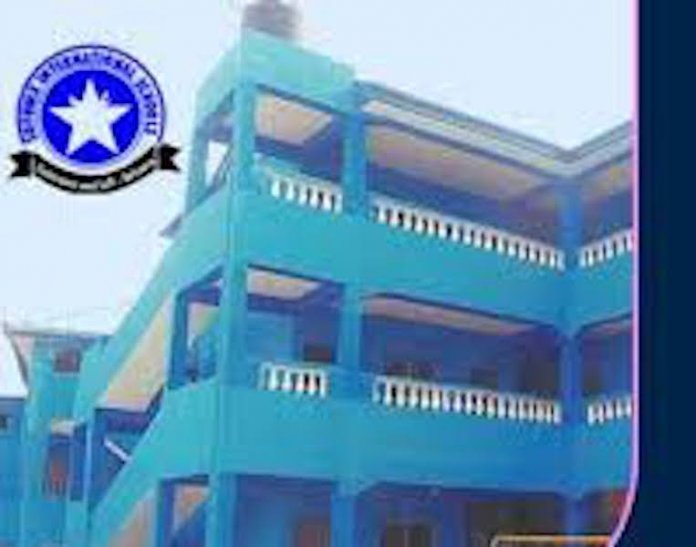 Uchechukwu Nnaike
The management of Ogun State based Sofunix International College, has lauded the feat of its ex-Head Boy, Mr. Adeshina Badejo, who recently graduated with a first class in Petroleum and Gas Engineering from the University of Lagos, with a Cumulative Grade Point Average (CGPA) of 4.58.
Badejo emerged the overall best student in the 2013/2014 West African Senior School Certificate Examination (WASSCE) at the college and was the school's head boy for that academic year.
Reacting to Badejo's achievement, the Proprietor of the school, Mr. Sola Oni said he was not surprised, describing it as a continuation of his academic records at the college.
"We adhere to ensuring development of the three domains of education: affective, cognitive and psychomotor. We place premium on the development of well-rounded students because they are the future of the country. We partner with our parents in monitoring the students to ensure that they pursue careers where they have comparative advantage," Oni said.
Responding, Badejo said: "My excellent result in the university was not surprising because it was a logical follow-up to my performance at Sofunix International College. The school laid the solid foundation by ensuring that students understand the fundamentals of achieving greater heights by dint of hard work and being independent. The school employs qualified and experienced teachers. Its enabling environment is reinforced with well-equipped library and laboratories.
"Students are at the core of all activities as the school and are trained to be globally competitive. They are taught to uphold tenets of discipline with a view to shining like a star everywhere. There is zero tolerance for laziness. Within one decade of the school's existence, some of the former students had graduated in many professional courses, including Medicine, Engineering, Accounting. Economics Computer Science, Education and Mass Communication with excellent results. The school's motto is 'Endurance and Self-reliance'. This has been one of my guiding principles," he said.
Badejo, whose parents took a loan for his university education, had some initial challenges in securing admission, but attributed his stellar performance to divine intervention.
"I had difficulty in securing admission into the university. My UTME score didn't qualify me for my choice of course, but I was eligible for admission into the polytechnic. After a long deliberation with my parents, I accepted to go to the Polytechnic Ibadan and re-take the UTME. But few weeks later, I got to know about the UNILAG Foundation Programme and purchased the form. Although it was expensive, my parents summoned the courage to take a loan, because they saw it as a lifeline to study Petroleum and Gas Engineering like I had wanted without wasting an academic year.
"Petroleum and Gas Engineering has made me realise that nature can often be unpredictable. Resources that emanate from nature can significantly impact or impair our lives depending on how it is managed. It is no news that Nigeria is a rich gas province producing little oil. Despite this, homes and industries are unable to realise their full potential because of the epileptic power supply. It is appalling and makes me sad whenever I hear the amount of money lost to gas flaring yearly. I believe with the NLNG Train 7 Project and the Nigerian Gas Flare Commercialization Programme, gas will be better utilised going forward.
Reflecting on Nigeria's parlours state of education, Badejo took a swipe at the role of leadership, saying: "I am grieved about the lackadaisical attitude of our leaders in Nigeria which is self-centred and lacking consideration for sustainability of the future. Except there is re-orientation of our leaders at the helm of affairs, the situation might worsen.
"The attention given to education is nothing to write home about. This is why the eggheads end up leaving for foreign countries where they will be appreciated. The current inconsistency in government pronouncements on re-opening of school is doing more harm than good. There should be more investment in the education sector and higher reward for academic excellence," he said.