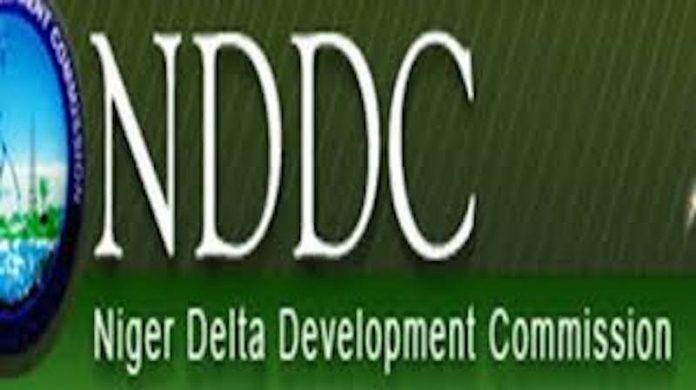 I never thought the time would come when I would waste my emotions on being depressed about the state of our country, Nigeria; but, lately, involuntarily, such times (not just one time) have been coming rather regularly. One of those times was last week, on account of the suspension of the acting Chairman of the Economic and Financial Crimes Commission (EFCC), Mr Ibrahim Magu, and 12 of his Directors; and of course, the tragicomic drama/saga presently unfolding at the Niger Delta Development Commission (NDDC).
Sadly, everything is connected to corruption and reckless expenditure. It's all so sordid – truly an embarrassment, which the whole world is watching – that majority of those who have ended up in positions of authority in Nigeria are not trustworthy, of questionable character, totally unconcerned about the good of people and the roles which they are in office to perform, towards the development of the country – all that they are consumed with, is the illegal amassing of wealth for themselves and their families. Worse still and more mortifying, are the numerous allegations of corruption being levelled against the harbinger of the so-called fight against corruption, Mr Magu. For Nigeria's sake, I pray that the allegations against him are unfounded, otherwise our already battered image as a country, will be further dented.
How are majority of our Government officials different from the alleged 'Scammers', Hushpuppi and Invictus Obi? While they are alleged to have defrauded foreigners, our politicians (Government officials) whom we voted for, or who rigged the elections to get themselves into office under the guise of representing the interests of Nigerians, are also defrauding us. They are one and the same – Scammers! And, both groups have, over the years, brought our country into disrepute.
Intrigues of the NBA Elections
This tradition of fraud, is all intertwined with the upcoming NBA Elections which I spoke about last week. We live in a totally dysfunctional, ultra-materialistic society, where the end justifies the means, no matter the cost. It doesn't matter how you acquire wealth, position or status – whether you loot the Treasury or re-loot recovered looted funds and assets, or you commit internet fraud, or you break all the rules and rig elections – as long as you achieve your goals, it is quite alright. Why should the NBA be any different? After all, the NBA is not made up of aliens, but of Nigerian people; a microcosm of our larger, warped society.
I will not bother to publish the feedback that I received from our colleagues, about my piece last week on the upcoming NBA Elections, because the sum and substance of the responses were that, even in the face of overwhelming evidence, the ECNBA and the NBA itself, would do little or nothing to right the wrongs and deliver credible elections. The Lagos Branch (which I am a member of) stands accused of manipulating their voters register to exclude those who do not support the candidate that its leadership is rooting for, while the Abuja Branch is also accused of padding their voters register with thousands of voters, all in a bid to rig the elections in favour of the same candidate which the leadership of the Lagos Branch supports.
Again, nothing has been done about the candidate who was caught on audio tape (which went viral on social media and has reached the ears of the ECNBA), flagrantly breaching the 2015 NBA Constitution and the 2020 ECNBA Guidelines, by travelling to canvass for votes in Uyo during the Covid-19 travel ban period, to the extent that he was heard scoffing as he referred to the electronic voting system (technology) which will be adopted to conduct the elections, as the "koko"! What exactly did he mean by that statement, especially as there has been an outcry against the credibility of the electronic voting platform to be adopted in the elections?
It seems that, the ECNBA has only been paying lip service to Lawyers, guaranteeing that it will deliver a free, fair and credible election, as it is obvious that it is turning a blind eye to the obvious discrepancies and anomalies that have so far, arisen. The pertinent question to ask at this juncture is that, would it be illogical to conclude that an electoral body which fails, neglects or refuses to address such glaring inconsistencies, is as complicit as those Branches who are manipulating their voters registers in this sinister plot to enthrone particular candidates? What do think, my dear colleagues? As for me, all l desire is credible elections, where the most popular candidates win fair and square – nothing more, nothing less. I really couldn't care less, whether it is a Senior or Junior Advocate that takes up the mantle of leadership, as long as he/she does so honestly. However, as things stand today, it looks like my desire is nothing more than a pipe dream!
The EFCC and Magu Matter
As for the EFCC matter, since I am not a court of law, I cannot decide on the culpability or otherwise of Mr Magu – whether it is a case of the allegations against Mr Magu being trumped up (or in our parlance "corruption fighting back"), or whether there is some veracity in the allegations – it is not my place to judge. However, I do hope Mr Magu is given his constitutionally guaranteed right to fair hearing in accordance to Section 36 of the 1999 Constitution of the Federal Republic of Nigeria (as amended)(the Constitution), and all his other constitutionally guaranteed rights, though he was not that gracious to many, in the execution of his mandate at the EFCC. It is quite ironical, that Mr Magu has now become a victim of the same questionable process which he has been superintending, for the past few years.
I hope that the EFCC and other law enforcement agencies learn from Mr Magu's travails, that it is imperative that the rule of law is always upheld and due process followed, not just because that is how an effective, transparent system is run, but because the shoe could end up being on the other foot, and the hunter could become the hunted – on the receiving end of their own 'jankara tactics' and unjust processes, as is the case of Mr Magu presently.
In December 2018, in my piece 'EFCC: The Use and Abuse of Bond Persons', I wrote about how my friend who was invited to the EFCC to respond to a petition, was looking for a surety to accompany him to the interview. One of my seniors at work then confirmed to me that, honouring an EFCC invitation, is akin to an arrest requiring the invitee to be bailed out by one or two sureties. So much for the provisions of Section 35 of the Constitution, which guarantees our right to personal liberty, subject to the exceptions stated therein, exceptions which do not include an invitation to respond to a petition at EFCC.
I was therefore, rather amused when, in a television interview, Counsel to Mr Magu complained about the unlawfulness of his client's detention for nine days or so, or his not being formally informed of the grounds of his arrest – in short, alluding to the faulty processes (contrary to Section 35(3) of the Constitution). A complaint was brought to me in March – a person who had been charged to court and granted bail by a court of competent jurisdiction, but still, EFCC refused to release him from its custody. What Mr Magu's Counsel is complaining about, are some of the unlawful processes which his client adopted as a matter of course as EFCC Chairman. Now that Mr Magu is enjoying a taste of his own medicine – very bitter pill – it is distasteful!
The NDDC Imbroglio
As for the NDDC issue, that is another shameful imbroglio. While students on NDDC Scholarship in the UK are stranded and their school fees remain due and unpaid (we saw some of them speak on a television interview last Friday), the NDDC is alleged to have recklessly spent a whopping N1.12 billion on public communications, N3.14 billion on Covid-19 palliatives for its staff, N790 million on imprest (petty cash) and N85.6 million for travels during the Covid-19 lockdown and no travel period. These alleged expenditures, are only a tip of the scandalous iceberg.
Instead of concentrating on more crucial issues relating to the forensic audit of the organisation and development of the Niger Delta, Nigerians are being distracted with mudslinging between Senator Akpabio, NDDC Minister, and Dr Joy Nunieh, the former acting Managing Director of NDDC. Who cares how many husbands Dr Nunieh has been married to? I'm not aware that marrying multiple times constitutes an offence, unless of course, the previous marriage was not properly dissolved before contracting another one. But, is that the case before the court? In any event, this kind of gender discrimination should be denounced – insinuating that a woman is of questionable character, because she has been married more than once. Would anybody bat an eyelid, if Senator Akpabio has six wives? Would that be the basis for judging his level of trustworthiness, efficiency or mental stability? No. So, why should it be the measuring scale for Dr Nunieh, because she is a woman?
As for the Police storming Dr Nunieh's home last Thursday to arrest her – on what charge? In Skye Bank Plc v Emerson Njoku 2016 LPELR-40447 (CA), the Court held that, Complainants who wrongly use agencies such as the EFCC and the Police to violate the rights of people, must be made to pay for their actions. Again, I am not in a position to comment on the corruption within the NDDC, and who is at fault or not – the forensic audit, if carried out by accounting/auditing firms of repute, will be in a better position to make those revelations – but for now, those who ordered that misadventure which took place at Dr Nunieh's house, and those who implemented the illegal act which satisfies all the elements of the offence of false imprisonment – wilful detention, detention without consent and unlawful detention, must be held accountable. The defence of probable cause cannot avail the Police here, as, correct me if I'm wrong, presently, Dr Nunieh doesn't stand accused of any offence, and was on her way to the National Assembly to testify at a public hearing, in respect of the NDDC.
Conclusion
The bottom line is that, our country seems to be getting more lawless as the days go by, and the irony is that, it is those in positions of authority, that seem to take the cake in this regard – whether it is Governors flouting the Covid-19 Regulations because they believe that they are VIPs and are therefore, above the law, or corrupt Government officials looting the Treasury with gusto and aplomb, or the Police killing citizens extra-judicially, or politicians and NBA candidates rigging elections.
President Buhari's call for the investigation of the allegations against Mr Magu and EFCC, and the forensic audit of NDDC, are a step in the right direction, provided that these investigations aren't just a smokescreen, but are sincerely intended to enhance the fight against corruption and are carried out by people of integrity, so that the outcomes are credible. Since Chapter II of the Constitution, that is, Fundamental Objectives and Directive Principles of State Policy, remains non-justiciable (Section 6(6)(c) of the Constitution), these kinds of investigations, if genuine, can be some form of alternative way of seeking accountability from public officials.
Quote
"WHY SHOULD THE NBA BE ANY DIFFERENT? AFTER ALL, THE NBA IS NOT MADE UP OF ALIENS, BUT OF NIGERIAN PEOPLE; A MICROCOSM OF OUR LARGER, WARPED SOCIETY"