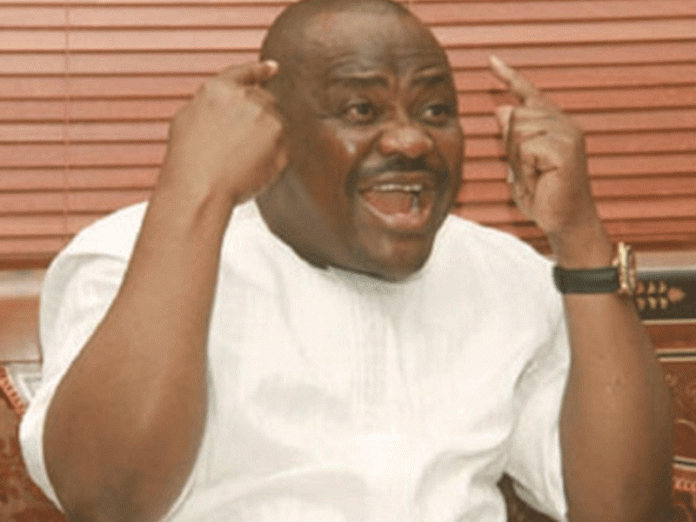 It was Ganduje that fired the first salvo. But wait how that one even escaped that dollar scandal complete with video still baffles a lot of people. Anyway that is not the gist for today. In his capacity as chairman of something for APC in this Edo State something, he had said something about sending my brother Wike to Isolation centre. Kai, you no dey use that kind thing joke with Wike. The man can fear Covid, a man that bulldozed a whole hotel in his fight against the virus? Come and see the seven face masks and windscreen of him bullet-proof G-wagon he customized to cover his face.
To the point that when he is talking he will be wheezing and gasping for breath, that one is not a problem, na the virus. It cannot come near him. So using isolation centre to yab the bro will really rub him up the wrong way. His reply as expected was caustic and pinpoint. He immediately alluded to the dollar scandal, quipping that Edo will not fall to his dollar rain and ending by asking where this country is headed with such people leading and choosing leaders.
Na the question where some of us dey fear to ask be this too. But let's just keep quiet as this season is looking more interesting than anything Nollywood can throw at us. Ganduje and Wike are the best comedic characters any tragicomedy movie can come up with. I just feel like throwing up and jumping off the bridge as the ship of state continues to veer off course. We are in trouble, I tell you.