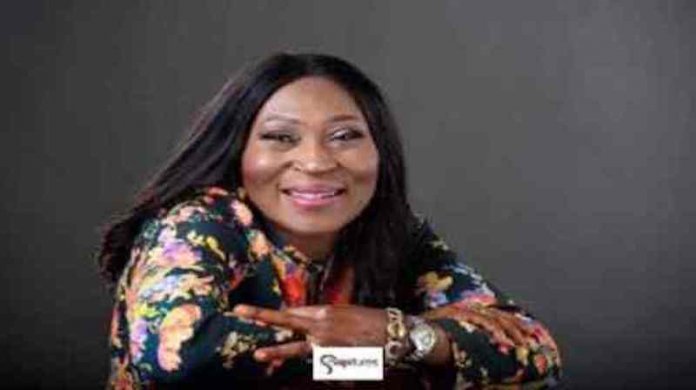 Teachers are any school's best asset, as proprietors who spoke to Funmi Ogundare explained the efforts they took to empower their teachers so that they can continue to give their best despite the extended closure of schools due to the COVID-19 pandemic
Proprietors of private schools have devised about five measures to ensure that their teachers feel appreciated and can commit to their duties, despite the challenges COVID-19 poses.
The measures included constant communication on how the teachers are faring, adequate training on the use of technology and provision of resources that they would need to enhance their teaching.
Ms. Oyindamola Egbeyemi is the Director of The Foreshore School, Ikoyi. She said her school is not laying off anyone now (including administrative staff who are virtually not working), despite the financial constraint, but ensures that it gives palliatives to them from time to time.
Aside palliatives, communication with the staff is vital, as the school ensures that it communicates with them to be sure that they are well and okay.
"It is a difficult time for everyone financially. Many businesses are constrained, so there is only so much that we can do with regards to compensation, but we are doing our best within our means," Egbeyemi stated.
The Principal and Chief Operating Officer of Olashore International School, Iloko-Ijesha, Osun State, Mr. John Toscano said his school recognises the importance of maintaining strong morale among staff during the extended closure.
He noted that it is essential not just for the teachers, but for all the staff, including hostel parents, administrators and the large team of facility support staff.
"We took an early decision that all staff would continue to be paid at a reduced rate for the duration of the extended closure."
The school has also been able to capitalise on its existing blend of learning and technology programmes as the success of the online application has helped teachers maintain an excellent positive spirit with the members of the online team.
Toscano said it also brought together a pastoral team made up of its hostel parents to provide support to a group of students receiving online teaching from a team of teachers. The involvement of different staff in the programme has further helped to strengthen the morale among staff as a whole.
Throughout the extended closure, the principal said the school doctor had been coordinating online COVID-19 awareness sessions with all staff members to build their understanding of how to keep themselves and the school site safe and at low risk for when the students return. The school also organised online training for staff through the Mentally Aware Nigeria initiative.
"We recognise the importance of good physical health as a means of reducing the risks posed by COVID-19 and we are holding a weekly online fitness session for staff which we also invite parents and students to join.
"As the extended closure goes into its third month, we are proud of the positive contribution made by all the Olashore staff in keeping the online programme functioning and the school facilities up and running," Toscano stressed.
The Chief Executive Officer of Global International College (GCI), Mrs. Bolaji Osime said her school ensured that the teachers get paid, so they are motivated to continue teaching online which is more demanding than classroom teaching.
They were trained and equipped to know how to use technology effectively to teach students online. As she said: "We have trained our teachers to use several online tools like Zoom Teams, Edmondo, Google Classrooms, among others. Aside from teaching online, they also trained to record, upload documents and hold virtual classes effectively with students."
She added that they are also encouraged to collaborate and share ideas in a community of learning; check on their students periodically to make sure they are happy and engaged. "We trained them in identifying challenges students have so that we can address them quickly," Osime said.
Global International also emphasises safety. The teachers are encouraged to stay safe to avoid contracting the dreaded COVID-19. "We ensure they take care of their health by washing their hands with soap and water, wearing a mask if they leave the house and avoiding crowds."
The Administrator of Greenwood House School, Ikoyi, Dr. Ekua Abudu said the school had to keep its lines of discussion open to teachers for frank and truthful talks about expectations regarding salaries and job security so they can plan accordingly.
Establishing their mental health and wellness is also essential, as she stated that the management made out time to listen and allow the teachers to discuss personal issues or any other challenges they may be going through.
"Teachers at this time have had to embrace a new way of teaching as we have transited online even though they would always prefer seeing the children face-to-face in the classroom. They are under the scrutiny of parents who sometimes interfere and sometimes criticise what they do, leading to demoralisation.
"They are facing pay-cuts and uncertainty. They are also coping with working at home, which means looking after their own families and homes at the same time. It has been necessary to empower them through training, provide every resource they need and then, constantly encourage them," Abudu stressed.
Emphasising on the training, the director said: "We have taken them through special training on how to use our preferred e-learning platforms: Google Classroom, from joining and setting up the classroom, to posting assignments, uploading videos and communicating with students and parents. We also offered training in Purple Mash, effective use of Zoom interactive video for face-to-face lessons using the whiteboard, sharing screens and most importantly, all the security measures to ensure the teachers have effective control of the class."
The teachers were also exposed to in-house training where they shared best practices, as well as different ways to make e-learning more fun for the children.
"It was nice to see different strengths and hidden abilities emerge," Abudu stated. Many teachers who had been in the background have risen to the occasion and flown with online teaching and finding innovative new ways to keep the children interested.
"A few, though, have found it difficult to adjust. It was nice to see both our older and younger teachers learn from each other, and there is a new bonding amongst teachers as they all embark on this journey together, " she said.
The Founder of Abolarin College, Oke-Ila Orangun, Osun State, Oba Adedokun Abolarin, said the school pays teachers as and when due. The college also gives palliatives to them.
"What we are doing is missionary work. Some of our teachers are in school, and even for those who are not, we are still paying them. It may be meagre because ours is missionary work. In terms of health, there is a Seventh Day Hospital where we registered the school, and there are doctors who counsel us from time to time during this pandemic on the best way to stay safe. We also motivate ourselves, work together, and we enjoy what we are doing to create a new set of leaders for the future," he said.
The Proprietor of De Joyland School, Yaba, Mrs Abimbola Osagie said: "For us, we are doing our best to give necessary support within our reach. Our teaching and non-teaching staff got a pay cut, and the school had to source for fund to make sure we were able to pay salary and we hope this will be consistent going forward.
"Every month, we also give our teachers data to enable them to carry out the online classes."
The Lagos State Commissioner for Education, Mrs. Folasade Adefisayo confirmed to THISDAY that the state trained about 18,000 of its secondary school teachers for four weeks on digital literacy in partnership with Microsoft Nigeria. The aim was mentoring, creating, and sharing subject-specific content with them.
She said the teachers were able to access interactive classes from mobile phones and devices, diagnosing and understanding learning needs and challenges, assigning homework, give feedbacks and auto-grade quizzes/tests remotely.
There was also internal stakeholders' engagement within the four weeks. Lagos State has even been paying their salaries fully and gave palliatives, especially to those who live in rural communities.
The commissioner said the state is also making efforts towards helping the private schools by getting loans from banks to assist them through the pandemic.
"There are over 18,000 private schools in Lagos. We cannot assist all of them, but we are trying to help them with loans from banks."
This reporter visited the homes of some teachers to find out how they are faring during this period.
Mrs. Rosemary Nwaogu is a teacher at a low-cost private school in Lagos. She told THISDAY that she last received her salary in March before the lockdown and she has been using her data to conduct online lessons for pupils in her class without support from her school.
She said she complained once to the management of the school, but the administration department only gave her N500 to buy data. Her husband has been assisting her with a monthly data of N2,000.
"As it is, the admin of the school asked for permission to include the other arm of the class to mine. The teacher declined to carry on with the class for lack of data which she also has been funding from her purse. We asked the school to support us with data, but they said they would reward us when the school opens," she lamented.
As it is, some of her friends have advised her to disengage from such unrewarding enterprise.
Ms. Moyosore Lasisi teaches in a public school. She was among the 18,000 teachers that underwent the digital training which involved the use of Microsoft team application for teaching.
She said she is happy about the training and grateful that the government has paid her salary fully to date.
"I feel fulfilled. The training involved two parts which were instructor-led and self-path learning. They awarded us several online certificates after the training."