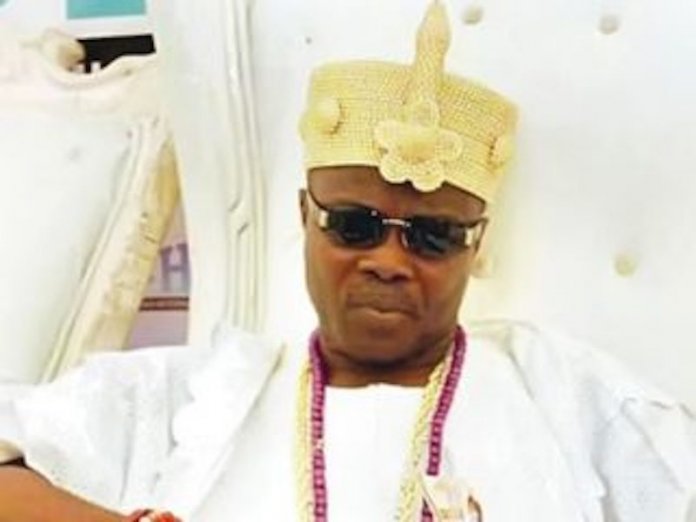 By Segun James
As Nigeria grapples with insecurity, the Olowu of Kuta in Osun State, Oba Adekunle Oyelude Makama, has advocated increased funding for the security agencies, even as he called for synergy among the agencies in order to defeat Boko Haram.
Oba Makama, who made the call at a press conference after an interface with civil society organisations (CSOs) in Lagos, said there was need for increased funding for the Nigerian Army as well as other security agencies.
He also called for synergy on intelligence gathering and sharing among the security agencies in order to nip in the bud any form of crisis that could result in national upheaval.
At the event, which had in attendance the Media Law Centre (MLC), Lagos Island Vanguard Campaign Against Impunity (LIVCAI), Centre Against Injustice and Domestic Violence (CAIADV), Grassroots Democratic Initiative (GDI), Centre for Human and Socio- Economic Rights (CHSR), Community Women Initiative (CWI), Activists for Good Governance (AGG) and M&M Initiative among others, was in commemoration of the Nigerian Army Day celebration.
The monarch noted that the country is currently passing through an unusual situation, arguing that Nigeria's defence budget should be more than that of South Africa, which was not at war, declaring that the Nigerian Army needed more funding.
"The defence budget of Nigeria should be more than that of South Africa, which is not at war. They (Nigerian Army) needs more funding. Countries that are at peace fund their military more in preparation for emergencies. We need adequate funding for our military," he said.
He stressed that there should be conscious efforts towards rebranding of the Nigerian Army, adding that it was also resolved that the Army be allowed to face the its primary assignment of defending the territorial integrity of the country squarely through improved professionalism.
The monarch, who described himself as an advocate of support for the country's Armed Forces, argued that achieving this turnaround would enable the citizens see the Nigerian Army as their own and assist it to flush out miscreants and other undesirable elements from communities across the country.
Oba Makama, while stressing the need for effective and efficient communications by the Army hierarchy, also called for the strengthening of relationship between the country's military and the civil society as there was need for perception management.
While wishing the Nigeria Army a successful Army Day celebration, the monarch rejoiced with the Chief of Army Staff (COAS), Lt. Gen. Tukur Yusuf Buratai, on what he described as the milestone achievements so far recorded under his leadership.