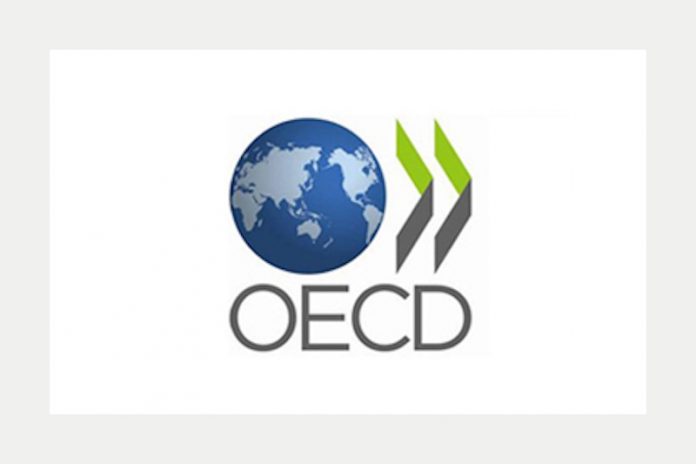 By Ugo Aliogo
The Acting Director, Organisation for Economic Co-operation and Development, (OECD) Public Governance Directorate, János Bertók, has revealed that illicit trade accounts for three per cent of global trade and also causes huge revenue losses in excess of billions of dollars for governments and the private sector globally.
Bertók, who disclosed this while speaking during a recent webinar organised by The Economist, that was sponsored by Japan Tobacco International (JTI) with the theme: 'Global Illicit Trade- Profiteering From Pandemic,' also stated that illicit trade doesn't only impact the economy, but also raises serious safety, health, and leads to production of fake pharmaceutical products.
"The new evidence released just months ago, estimates the total at €4 billion for pharmaceutical products. Data analysed and quantified shows that the most frequently encountered products are antibiotics, lifestyle, and pain killer drugs. What is interesting is that many of these specific drugs especially those that are anti-malaria, are linked to COVID-19 as a treatment," he said.
On his part, the Global Senior Director, Anti-illegal Trade, (JTI), Ian Monteith, said it was important to recognise that illegal trade was being driven by criminals whose only concern was to make money, adding that customers are going to be driven towards such because of lower incomes, "and an increasing number of them are going to be exposed to that."
Monteith noted that strong enforcement with reasonable and moderate taxation are key drivers that would reduce the supply of the illegal commodities.
According to him, "Because none of the money from the illegal activities of the criminals goes back to the government and it does not benefit society and individuals. Rather, it benefits criminals, and individuals involved in terrorism, smuggling and other related crimes.
"The International Monetary Fund (IMF) actually described the current situation as waning of income inequalities. These are very desperate situations, which require a very careful partnership controlled approach with governments, law enforcement agencies, private sector, and society working together.
"Information is the lifeblood of law enforcement agency. We can bring quality intelligence forensic analysis, transportation, reach and everything that will assist law enforcement to initiate or to continue with their investigation.
"Law enforcement agencies can be restricted by international boundaries and different government regulations. But private sector is not restricted; therefore, we work in one continent or in one country and provide that information to another country where the illegal activity is taking place.
"The point here should be better understanding of the vulnerability of ecommerce, and also its impact on the global supply chain. There is need for closer collaboration between the public and the private sector in sharing data, and standardisation."
Speaking on the changing nature of illicit trade, the Director of Organised and Emerging Crime, Interpol, Paul Stanfield, said an obvious trends would the restriction of the movement of people, noting that as people go online to commit massive amounts of frauds taken advantage of the situation, they become savvier as a result of using online.
He further explained: "Because of the motivation to make money, criminals see the opportunity where there is a real demand for public protection equipment and other medical pharmaceutical goods, and they seize the opportunity.
"However, people still want to move across borders by whatever means possible. So we also see an increase in risk. And because it's an increasing risk, it is more difficult, the cost also rises.
"We see this as a significant problem across the world. As the police one of our priorities is around public safety, and attention is being drifted away towards safety elements, and therefore less opportunity to tackle some of these new and emerging threats."
Stanfield, said law enforcement agencies weren't prepared for the COVID-19 pandemic especially on how pharmaceutical companies could help protect themselves and members of the public.
The Interpol director added that people are taking advantage of going online and leveraging on cyber enabled capabilities to actually commit the crime, which has led to a massive increase in fraud.
He maintained: "Of course, Interpol represents 194 member countries, and therefore each country has different capability to address the issue.
Presently, the spike as we see, are in Latin America, and North America. And we also expect it to maybe picking into Africa. Again, we see different responses from different parts of the world, depending on how the pandemic moves, but it really is hitting the ability to place additional crime."