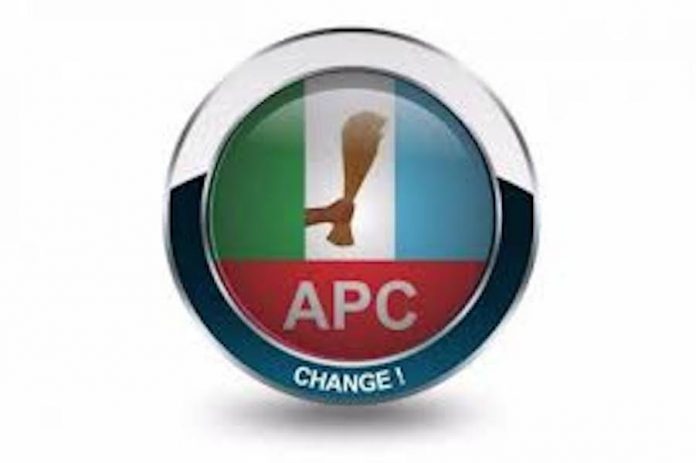 By Peter Uzoho
Enugu State chapter of the ruling All Progressives Congress (APC) has rejected the composition of the 20-man selection committee for the extended special public works programme of the federal government in the state.
Citing unfairness and sidelining of APC members in the composition of the committee, which will select 1,000 people from the state for the public works, the party called on the Minister of Labour and Employment, Dr. Chris Nigige, to review the committee's composition and approve that an APC member become the chairman of the committee.
In separate letters written to the minister by the Deputy State Chairman of APC in Enugu, Mr. Gilbert Chukwunta, and the Zonal Organising Secretary, South-East APC, Mr. Timothy Amah, which were made available to THISDAY, the party said the committee was dominated by non-APC members.
According to them, the head of the public works selection committee in the state, Chief Gbazuagu Nweke was a staunch candidate of the All Progressives Grand Alliance (APGA) in the 2019 election and a loyalist of the Peoples Democratic Party (PDP).
The Enugu APC said: "Employment scheme which is a federal government's programme has a list of 20 members headed by Chief Gbazuagu Nweke for Enugu State. The list has no known APC member as member while APGA and PDP members were selected apart from traditional rulers, and NDE state coordinator.
"The chairman of the committee is the APGA senatorial candidate in the 2019 general election who worked against the interest of our party just like the PDP in Enugu State."
The party leaders however prayed the minister to among others, "approve that APC leader should be nominated to chair and lead this very important committee that will not only help our youths but will strengthen APC presence at the ward level.
"APC members should be included in the committee to save our great party from being seen as a party in government but not in power in Enugu state and by extension in the South East.
"APC members should be involved in the federal government's programmes in Enugu State so as to market our party for future elections.
"Sir, I believe that as a patriotic APC member, you will listen to my pleas and direct further as this situation is affecting our membership and morale. While thanking you for your understanding and fatherly guidance, please accept my highest regards."