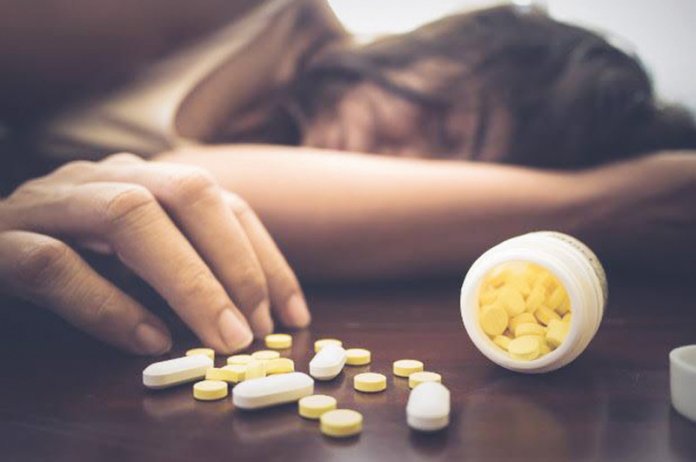 Chuks Akamadu writes that government could do more to stem the scourge of drug abuse
"Our findings have shown that it is more difficult
to bring down crime rate to acceptable levels without
clearing our country of substances abuse."
– President Muhammadu Buhari (October 18, 2019)
I bring you very warm felicitations, Mr. President and do trust that you are staying safe for the nation. Let me start by confessing upfront that I was more inclined to tarrying a bit further on writing you publicly regarding this matter of urgent public importance on account of the sudden siege Covid- 19 pandemic has brought upon the entire world – Nigeria inclusive, but the 2020 commemoration of International Day Against Drug Abuse and Illicit trafficking which came up on June 26 presented me with a most auspicious and I dare say irresistible occasion to communicate my growing apprehension to you vide this medium.
Quickly, please permit me to confess also that this wouldn't be my first time of calling out your administration over the worsening scourge of drug abuse in Nigeria. In an article titled "Drug Abuse as a National Emergency" published in the April 23, 2017 edition ofTHISDAY, I had laboriously argued the imperative of recognizing drug abuse as debilitating national malaise. It was therefore a great relief to receive, in less than one year, the news of the inauguration of a Presidential Advisory Committee on the Elimination of Drug Abuse (PACEDA) by Your Excellency. To make my joy full, Brig-Gen. Mohammed Buba Marwa (retd.), fit-for-purpose, was named as Committee Chair. For this, I say "Thank You, Mr President".
Similarly, after PACEDA had completed its assignment and formally submitted the committee's Report to Your Excellency on October 18, 2019, you made hope come alive afresh by publicly acknowledging that indeed drug abuse and crime have become mutually supportive, mutually reinforcing and substantially inter-dependent. Again after waiting for a quarter for Your Excellency's administration to translate the Report into actionable plans, I had occasion once more to call out the federal government over the delay in speedy implementation of the PACEDA Report vide another article titled "Waiting for the PACEDA Report which THISDAY published on January 18, 2020.
Yes, I am aware that the Report was sent to the Secretary to the Government of the Federation, Mr. Boss Gida Mustapha, for review, but given the urgency of the moment, I can assure you, Mr. President, that quite a number of stakeholders are getting increasingly worried about the prolonged delay in the official release and immediate implementation of the Report.
Mr. President Sir, when Col. Muhammad Mustapha Abdallahi (retd). Leading from the frontlines as Executive Chairman of National Drug Law Enforcement Agency (NDLEA) says "Drug abuse in Nigeria should be declared as emergency in Nigeria, even ahead of terrorism – this is because terrorism is hugely fuelled by drug abuse", he is not merely concurring with you that we can no longer deny the nexus between drug and crime, but he is, in addition, making a case for action in the immediate.
There is at present a cacophony of voices all over the nation lamenting the surge in rape cases, murder, domestic violence and sundry crimes. Please kindly note, Mr. President, that they are all consequences of government's failure to prioritize and expedite action on the fight against drug abuse. Mr. President Sir, when Federal Neuro-Psychiatric Hospital Kaduna says that six million bottles of codeine expectorant were being sold daily in the north-western part of the country alone in 2016, it didn't mean to alarm the government, rather it was reporting a verifiable fact, with a view to raising the consciousness of stakeholders and stimulating collaborative efforts for the purpose defeating the menace of drug abuse.
Whilst the 2019 World Drug Report released by United Nations Office on Drugs and Crime (UNODC) reveals that 35 million people worldwide suffer from drug use disorders NDLEA Report Drug Report for 2018 indicates that, in one year, over 14.3 million Nigerians between the ages of 15 and 64 used hard drugs and psychotic substances for non-medical purposes. These are not fictitious figures from rival political parties or detractors conceived to put the government in bad light, far from it; they are, quite frankly, images of the true state of affairs from credible sources.
Furthermore Mr. President, if it is true, as experts say, that drug abuse leads to stroke, cancer, damage of blood vessels, cardiovascular and terminal diseases as well as overloads the brain, liver, kidney and other vital organs, then who knows, it might actually be taking more lives, directly and indirectly, than the dreaded coronavirus – especially when its role as an aider and abetter of crime is factored in.
Elsewhere, I had argued, on the strength of your demonstrable commitment to the fight against drug abuse, with some compatriots who strongly believe that the government is yet to smell the coffee, but it is all too evident that your administration's best has not and clearly cannot yield the desired result. You must do more. How I wish you could have a word with the old women from your home state, Katsina, to find out first hand from them the pain in their hearts that led to their hitting the streets with placards protesting the sudden upsurge in drug abuse in the State, you would understand better why the delay in release and implementation of the Marwa Report comes with so much discomfort to some of us. Or you hear from Lagos State how it feels to record over 600 Police arrests, in 2017 alone, for various drug-related offences ranging from armed robbery to cultism and kidnapping.
What is more Mr. President, the NDLEA 2018 survey further revealed that 10.6million Nigerians abuse opioids while 2.4 million youths and adults abuse codeine-based syrup with 92,000 more using cocaine. Looking at it from the lens of a father, you would agree with me on the urgency of the times. Please make haste to call for that Report because as the hands of the clock ticks away, Nigeria loses inestimable non-renewable human resources. The PACEDA file should be marked "URGENT" and please do not forget low hanging fruits such as incorporating the three tiers and arms of government respectively into the next phase of action. Ditto the media, civil society organizations (CSOs), religious leaders and traditional institutions.
––Akamadu, M.IoD, President, Centre for Ethical Rebirth Among Nigerian Youths