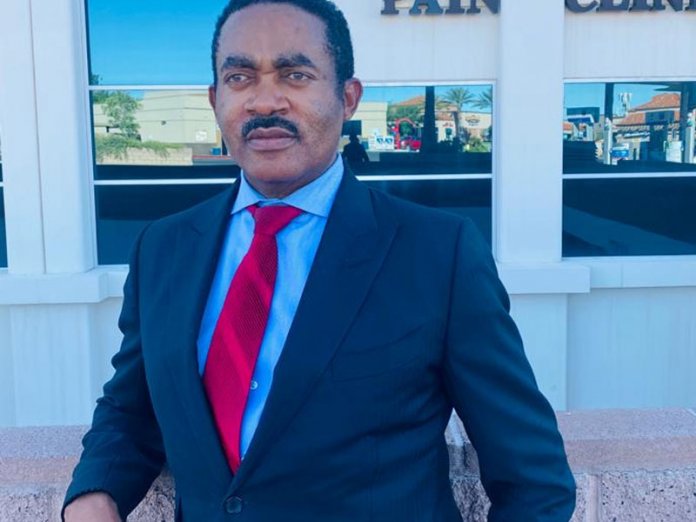 A philanthropist and founder of Las Vegas Pain Institute and Medical Centre, Dr. Godwin Maduka has distributed foodstuffs and undisclosed amount of money to different households in the 181 communities in the 21 local government areas of Anambra state.
Maduka, who made the distribution through his foundation, Dr Godwin Maduka foundation, said that the gesture was geared towards alleviating the sufferings of the less privileged in the communities occasioned by the coronavirus and lockdown.
Delivering the items which include rice, beans and undisclosed amount of money to the needy, the Assistant Coordinator of the Foundation, Dr. Emezie Madu explained that the gesture was in fulfilment of Maduka's commitment towards the less privileged.
Madu noted that the gesture was aimed at complimenting the effort of the Anambra State Governor, Chief Willy Obiano in assisting citizens of the state to overcome the hardship and hunger associated with the lockdown and economic difficulty the country is going through
Maduka, who is aspiring to contest the Anambra governorship election in 2021 used the fora to encourage the people to adhere strictly to all government and NCDC COVID 19 protocols.
He said: "The foundation is doing this to help ameliorate and serve as palliative measure to ease the economic hardship the luck down has brought to the state."
Madu stated that apart from the palliatives, Maduka had built over 100 houses for the less privileged in the state, built a Divisional Police Headquarters and a 17 storey medical research institute in Anambra State.
According to him, the medical research institute is estimated to be the largest in West Africa when fully equipped. Other projects executed by the philanthropist include, the building of a church for the Roman Catholics and another for the Anglican Communion.
"In the area of security, Maduka constructed two storey buildings in four spaces for the Nigeria Police and complemented it with a bungalow as Officers Mess.
"He also built a structure to serve as operational base for the Men of Anti- Robbery Squad, SARS, which he donated to the Nigeria Police. Built headquarters for the Nigeria Security and Civil Defence Corps (NSCDC).
"Maduka has also sponsored hundreds of Students from his Community and beyond to acquire good education. He also secured jobs in blue chip companies for numerous of them. He built a vocational centre for trainee artisans."
Mrs. Ngozi Okafor who spoke on behalf of other beneficiaries thanked God for the gesture and prayed God to continue to give Dr Godwin Maduka the resources to cater for the needy