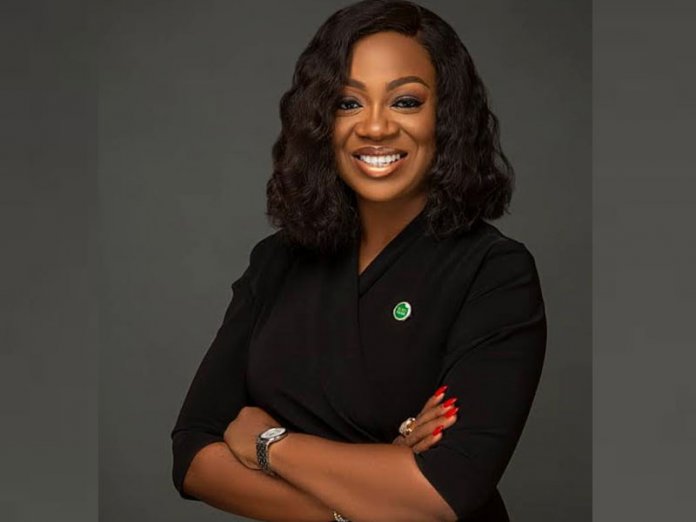 Ijeoma Ndukwe is not just your average successful woman who has carved a niche for herself in the agro-business, but she has also distinguished herself as a mentor and coach for burgeoning business owners and individuals. In this interview with Nume Ekeghe, the mentor and coach, who also doubles as the MD/CEO of Bubez Foods Ltd, revealed how she started from home with N200 and has over the years grown the venture into a thriving sustainable business that has expanded into exporting its products
What do you have to say about your business Bubez Foods and your coaching programs?
 Under my leadership, Bubez Foods has made some tremendous progress within the agribusiness industry in the past eight years. We've rebranded a local traditional meal, Pap/Akamu/Ogi and given it a global appeal. Also my most recent webinar series has pulled in almost 300 registration in 24hours and this a testament to how over the years I've been able to inspire people.
How has Bubez faired over the years?
Last year we exported a 20ft container of Bubez Pap to Houston, U.S. We carried out some research and development tests in Massachusetts U.S and another in Denmark to help us improve our processes and be well positioned as the global brand we're aiming to become. We're currently in the market to raise $5m for the next phase of our business.
As a business in these trying times, what has your firm done to cushion the sufferings of the vulnerable people?
In the face of the food shortage crisis rocking the nation due to the lockdown, we are distributing extra fortified Bubez Pap powder to 260 families. It's a box of 30 single use packs of three-base cereals, soybeans and vitamins and minerals, that is expected to feed a child for a month.
You mentioned your webinar pulled in almost 300 registration in 24hrs, how were you able to achieve this mileage?
The response has been huge, we have people in Ibadan, Ajah, Port Harcourt and so on, asking to receive a food pack but we can only feed so many and also distribution is affected because of the restricted transportation. I bless God that we are able to step in as an organisation and do our bit. It's been an interesting journey watching the business I started from home with N200 (less than $1) grow into a thriving sustainable business with a factory in Abuja and two sales offices in Lagos and Port Harcourt.
In these trying times, how would you advice on dealing with fear and seeking to upgrade one's self confidence in times of crisis?
One of the questions I'm asked very often is, what are my fears and I wouldn't say that I'm fearless, I know that fear is real and exists in different forms and ways. Fear is my currency, I trade my fears for my dreams. I don't exhibit the fear of failure, my risk appetite is pretty modest however I am afraid of how big my ideas would grow, so that's the fear that I keep upgrading my confidence level to deal with.
In this COVID-19 global pandemic crisis, a lot of people irrespective of status, are exhibiting different kinds of fears and anxiety. Worrying if the virus would get to them, worrying about their jobs, their finances and all kinds of things. In times like these, one of the instructions is "Don't panic", it's for a reason, panic and fear lead to poor decision making.
However, as the Lead Brand Strategist at Leap to Limitless Global and a transformational clarity coach, I'm passionate about helping success-driven women create powerful brands. I coach people on how to create their dream lives utilising fears rather than dwelling on it…we can't stop the thoughts and fears, it's what we do with them that matters.
 I started Bubez Foods by imagining what getting my products in the hands of 1million people at a profit of N100 per piece would mean to my family and I. That was all the motivation and confidence I needed to push my dreams in spite of the numerous challenges that have come my way.
The crisis and it's havoc can't be denied. Businesses like the UK's Carphone Warehouse and Debenhams are either shutting down or filed formal notice of intention to appoint administrators, economies are on the brink of collapse, the number of deaths are staggering. Recently, BBC news reported that there have been over 1 million cases recorded globally. 6.65 million people have been reported to have filed for unemployment in the US in one week and the economists say it's gunning towards a 30 per cent unemployment rate.
 A lot of anxiety is rooted in worrying about the unknown and waiting for something to happen – COVID-19 is that on a macro scale, this was said by Rosie Weatherley, spokesperson for mental health charity Mind in the UK.The fear people are experiencing is real and very valid looking at those interesting stats.
Depending on your perspective, at least one of the positives in this season is that with the enforced lockdown in Nigeria, we are no longer too busy to spend time with our families whom we are actually working for. People are having to reflect on their lives and are determined to make certain adjustments to their priorities once everything gets back to normal. People have also started taking their health seriously trying to boost their immunity against COVID-19 and I'm one of them…laughs. I take 500mg – 1000mg of Vitamin C daily plus my green smoothie. I'm not taking any chances, I've got three amazing kids and a supportive partner to live for. Fear is a powerful force and stops people from capitalising on the opportunities that are presenting themselves. Dealing with fear is systemic and a choice just as facing any kind of crisis as you build your business.
How are you able to encourage people to remain positive in these times?
I have my ways of dealing with fear of any kind and that would be my advice to my
mentees and everyone else in this trying time. I choose what I focus on because our thoughts control our feelings and actions. I consume less negative news and information. I increase my knowledge base in that subject area from the experts. For example with the pandemic, I read information by the world health organisation to keep
myself abreast of the situation at hand, however this I do once in two weeks. I need to keep my sanity and my focus. When I began Bubez Foods eight years ago, I went on to register and attend the Owner Manager's program at the Lagos Business school, to improve my capacity and sharpen my management skills. Increased capacity helps combat fears and upgrade your confidence levels to help you make the right kind of informed decisions and take actions.
 This is such an interesting conversation, I am having a free webinar "How to go from fear to confidence in 24hrs" (at the point the interview was conducted) and we have over 600 participants signed up for the webinar within 72hrs. That's part of my own way of helping beyond the food distribution program.