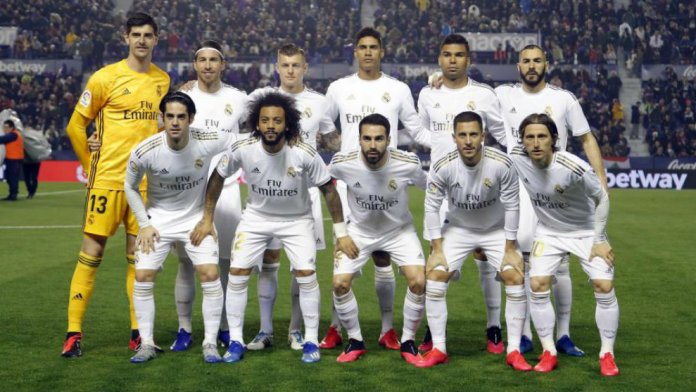 The 2019/20 season will go down in football history as one of the strangest. The title will be won by the players as always, but the physios who prepared them for the 11 games in 39 days in soaring temperatures will have played a bigger part than ever.
As Spain's Diario AS put it on Tuesday, Real Madrid's Gregory Dupont believes there is only one way to go about preparing for the rest of the campaign – treat it like a World Cup.
The 47-year-old fitness guru – known in the game as the 'Scientist' for his commitment to, and willingness to use, the latest sports science investigation – knows a thing or two about successfully preparing a group of players for such a tournament: he was France's physio in Russia two years ago as they lifted the World Cup.
"I trust the science and I try to put it into practice in sport," he says of his methods. "Fifteen years ago there was not that knitting together of the two fields."
A modest player in the Belgian leagues before dedicating himself to preparing players, Dupont's single biggest challenge is to get the best out of Eden Hazard.
The former Chelsea forward might well be the difference between Real Madrid eliminating Barcelona's two-point lead over them, and winning the league. He knows Hazard well from his time as Lille physio where both men first caught they eye for being exceptional at what they did.
Dupont was signed by Real Madrid at the start of this season in a bid to make the team better physically. Zinedine Zidane had returned to the club but did not want his previous physio Antonio Pintus working with him into the new campaign.