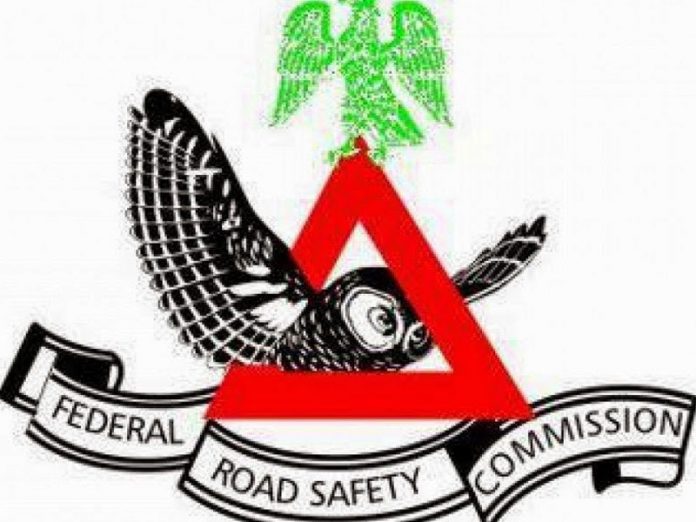 ROAD SAFETY ARTICLE
Last week I concluded by saying that one of the most effective means of reducing deaths and injury for vehicle occupants is the use of
seat-belt by all occupants in the front and rear seats as  contained in section 58(3) and (4)of the National Road Traffic Regulations,2004. Seat belt use saves. They however do not prevent crashes but play a crucial role in reducing the severity of injury to vehicle occupants. Vehicle safety featuresare distinguished by ".primary safety and secondarysafety".
Primary safety features such as good brakes and tyres aim to prevent an accident taking place. Secondary safety features on the other hand aim to prevent or minimize injury to a vehicle occupant once the accident has occurred. Seat belts are a secondary safety device with a number of objectives which includes; preventing ejection from the vehicle in an impact, reducing the risk of contact with the interior of the vehicle or reducing the speed of such impacts, providing a distributed force to the wearer to give the necessary support in an accident and restraining the vehicle occupant before guiding them back into their seats.
So what really are car seats or child restraints for those who may claim ignorance of this as provided by the National Road Traffic Regulations traffic regulations which assigns 2penalty point as well as cost of 5,000 Naira as fines while also providing a fine of 5,000 Naira for child safety violation and 3penalty points.
A child restraint or child safety seat, sometimes called an infant safety seat, is designed to protect children from injury or death during vehicle collisions. What is the most effective safety restraint system for protecting an infant child? A rear-facing child restraint system (sometimes called an "infant car seat") provides the best protection for infants until they are both 1 year of age and at least 13 kilograms (kg) weight. For the best protection, infants should be kept in rear facing seats for as long as possible. Children ages 4 until 8 must ride in a booster seat or appropriate child restraint system, unless they are taller than 4 feet 9 inches or weigh more than 80 lbs. Children less than age 4 or less than 40 lbs. must be secured in a child passenger restraint system.
Seat belt I wrote last week, saves. A seatbelt is designed to protect the occupants of a vehicle against any dangerous movement in the event of a crash or sudden stop. A seatbelt reduces the severity or even the possibility of an injury in a crash by preventing the occupants from colliding with interior elements of the vehicle or other passengers. It keeps occupants positioned correctly for maximum safety, and prevents them from being ejected from the vehicle.
Ironically most parents irrespective of status, sex or religion still do not see any sense in protecting their children while driving by restraining them. Most drive their children unrestrained. Some lap them. Others leave them unattended in moving vehicles. Some claim that strapping these kids in a car seat is alien. These groups maintain that strapping children in a car is meant for the 'oyibo' (whiteman), not a blackman. Others say the cost for a car seat is high even though the cheapest among these cars cost as low as 1,000,000 naira while others go for as high as 5million naira, compared to car seats which range from just about 35,000 naira for the protection of the life of God's precious gift. Yet, these same parents, would not mind hanging out with friends and business partners to spend thousands on drinks, pepper soup and other extras. The female ones would prefer spending thousands of naira on designer shoes and bags, but not on the safety of their children.
Generally, parents ignore the truth that road safety crisis is the leading cause of preventable death; the 3rd largest cause of disabilities. In Africa, it is the 2nd largest cause of death after HIV/Aids. These deaths, according to a study, are caused mostly by human error and vehicle factors that include the following; over-speeding, dangerous overtaking, alcohol and drug abuse, negligence of drivers, poor driving standards, overloaded people or goods vehicles, poor tyre maintenance, burst tyre, bad roads and hilly terrain, negligence of pedestrians, distraction of drivers by passengers, and cell phone use among others.
Road traffic injuries alone are the leading cause of death among children 15-19years and the second leading cause among 10-14 years old.These injuries are not inevitable.They are preventable.Ironically most parents are not concerned,going by their actions behind the wheels.Despite these behaviors, Global concern on child safety stresses the need for strategies to ,''reduce child injuries due to accidents or other causes through the development and implantation of appropriate measures such as child restraints.This is why we must always emulate safe practices.
Developed countries such as the United Kingdom, are alarmed by "disastrous" figures for vulnerable road users particularly children. Statistics show increases in death among child pedestrians and child pedal cyclist as a well as a five percent jump in motorcycle (okada) fatalities.Today, Britain's child pedestrian safety record is worse than the average in Europe in spite of the increase tightening of strict measures to tilt the road crash record. Even when the figures decline slightly or otherwise, emphasis is always placed on the need for the appropriate intervention to curtain avoidable deaths. The picture with respect to child safety is not different in Nigeria as the cases in the last couple of years are pointers on the trend
Motor crashes remain the leading cause of unintentional injury related deaths among children ages 14 and under. However, the wearing of seatbelts could prevent many of these deaths and serious injuries. Thus, over the last 30years, it is conservatively estimated that in highly motorized countries about 310,000 fatalities and more that 9million moderate to critical injuries have been prevented through wearing of seatbelts. Even in a safety conscious country such as the United State of America, failure to wear their seatbelts has let to avoidable deaths and injuries among teens and adults who died were unrestrained as at the time of the crash.
Seatbelts of course, do not prevent an accident-taking place. They do however play a crucial role in reducing the severity of injury to vehicle occupants involved in an accident.As I told you earlier, vehicle safety features are distinguished by two categories; "primary safety and secondary safety". The effectiveness of the use of seatbelts is no longer in doubt as studies conducted throughout the world since the 1950's have shown conclusively that seatbelt when worn and fitted correctly, save lives. Users of safety belts sustain approximately 35percent less 'major-fatal' grade injuries than did non-users. Another study by nordisk trafiksikker hedsrad (1984) calculated that 'drivers and front seat passengers who do not use seatbelts suffer almost the same percentage of head injuries as non-users in rear seats'. Therefore, use of seatbelt by rear seat passengers could not only reduce the likelihood and severity of injury to themselves, but also to drivers and/or front seat passengers.
Statistics from traffic management agencies and groups in developed countries reveal percentage of severity of injuries of deaths resulting from non-use of seatbelts in the event of a crash or a sudden stop. In the United Kingdom, a quarter of people who died in crashes in 2017, were not wearing a seatbelt. The report shows that despite wearing rates of 98.6percent for car drivers, 27percent of those who died in cars on the roads in 2017 were not wearing a seatbelt. This amounts to more than 200 deaths; an additional 1,000 people were seriously injured. Robert Gifford, of the Parliamentary Advisory Council for Transport Safety charity, said seatbelts had saved 35,000 lives in the UK during the last 25 years although there are concerns that usage is waning.
The story is similar in the United States where the national use rate was 90.7percent in 2019. Seat belt usage in passenger vehicles saved an estimated 14,955 lives in 2017.Of the 37,133 people killed in motor vehicle crashes in 2017, 47% were not wearing seat belts. In 2017 alone, seat belts saved an estimated 14,955 lives and could have saved an additional 2,549 people if they had been wearing seat belts. In the province of Ontario, Canada, 42 people who were not wearing seatbelts died in 2015 compared to 34 2014 in the same time frame.
Always remember that there are consequences for not wearing, or improperly wearing, a seat belt; buckling up helps keep you safe and secure inside your vehicle, whereas not buckling up can result in being ejected from the vehicle in a crash. It should be noted that airbags are not enough to protect you; in fact, the force of an air bag can seriously injure or even kill you if you are not buckled up. Secondly, improperly wearing a seat belt such as putting the strap below your arm puts you at greater risk in a crash. Nigeria may not have the sophisticated data bank on this as at today, as the afore-mentioned countries, but fact remains that deaths and permanent injuries are occurring due to non-use of seat belts.
Since January, 1st, 2003, when the Federal Road Safety Corps launched enforcement on the use of the seat belt nationwide seat belt usage has become a norm. Although, the initial focus was on front seat occupants the Corps has since extended usage to all occupants of a vehicles in keeping with increased risk factors associated with non-use. Thus, the advantages of seatbelt use for ALL occupants of the vehicle cannot be over-emphasized.
The following is a piece I culled from a safety article from the Oklahoma State University, and I'd like to present it just as it was written: Imagine running as fast as you can – into a wall. You'd expect to get pretty banged up. Do you think you could stop yourself if the wall suddenly loomed up when you were two feet away from it? This is exactly the situation you face when the front of your car hits something at only 15 miles an hour. The car stops in the first tenth of a second, but you keep on at the same rate you were going in the car until something stops you – the steering wheel, dashboard or windshield – if you're not wearing your safety belt… Bad enough at 15 miles an hour, but at 30 miles you hit "the wall" four times as hard as you would at 15. Or to put it another way, with the same impact you'd feel as if you fell three stories.
A properly worn safety belt keeps that second collision – the human collision – from happening. Quite revealing and frightening, you might say. Now, the reasons I hear people give for not using seatbelt is also quite revealing and interesting. They go like this: "I can't have a crash, I'm a good driver". But a bad driver could crash into you. Or you could have a sudden stop. "They're so uncomfortable". Wouldn't you rather be uncomfortable than be endangered? "The belt will trap me". Little chance of that happening. And the best place to be during a crash is in your car. If you're thrown out of a car, you're 25 times more likely to die. And if you need to get out in a hurry, in the event of fire or other danger, you stand a better chance of doing that when you're conscious and not knocked out inside the car.