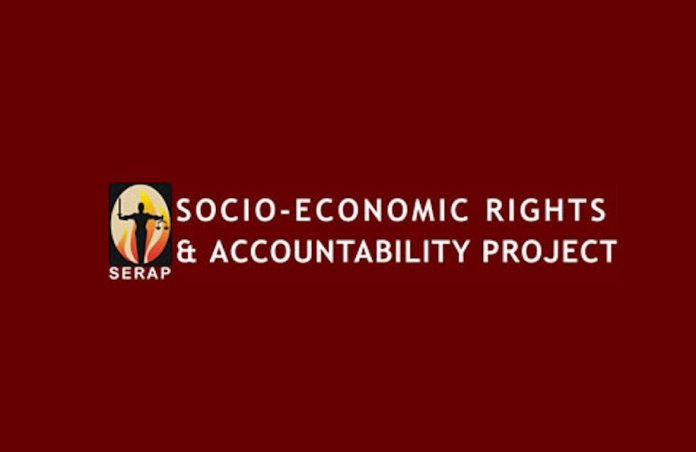 By Udora Orizu
The Socio-Economic Rights and Accountability Project (SERAP) has urged President Muhammadu Buhari to instruct the Attorney General of the Federation and Minister of Justice, Mr. Abukabar Malami, use confiscated stolen assets as isolation centres.
The Minister of Health, Dr. Osagie Ehanire, had last week begged Nigerians to donate and temporarily make their buildings available as isolation centres.
However, SERAP's Deputy Director, Mr. Kolawole Oluwadare, in a statement he issued on Sunday, said that asking Nigerians to donate their buildings as isolation centres would be counter-productive because it would put them at greater risk of contracting and spreading COVID-19.
The SERAP said: "The proposed measure would be lawful, and more effective, as it would be in the public interest. Using the confiscated assets as proposed would neither violate the accused's right to property nor entail a duty to compensate. The proposal by the Minister of Health would pose unnecessary risks to public health.
"We urge Buhari to ask Mr. Malami to urgently work out the details and modalities for implementing these recommendations with the Ministry of Health, Nigeria Center for Disease Control (NCDC), the Economic and Financial Crimes Commission (EFCC) and the Independent Corrupt Practices and Other Related Offences Commission (ICPC).
"We also urge you to ask the Minister of Health to drop the idea of begging Nigerians to donate their buildings as isolation centres and to move swiftly to focus on implementing these recommendations as a step towards effectively reducing the spread of COVID-19, treating and caring for people, and fulfilling the right to health, in line with Nigeria's human rights obligations and the sustainable development goals.
"Our recommendations, apart from being entirely compatible with Nigeria's international anti-corruption obligations including the UN Convention against Corruption, which has been ratified, would also enhance the ability of the authorities to effectively and satisfactorily respond to COVID-19.
"SERAP's request is also in line with the repeated public commitment by your government to provide details and locations of all recovered stolen public funds."