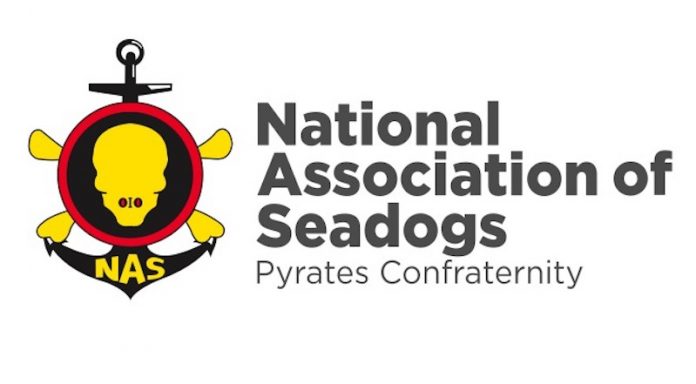 By Chuks Onwudinjo
The National Association of Seadogs also known as Pyrates Confraternity has continued to drum up support for medical service professionals who are on the frontline of the fight against the dreaded Covid-19 pandemic sweeping across the world.
They joined the rest of the world in celebrating this year's annual World Health Day dedicated to celebrate the contribution of doctors, nurses and other health workers in promoting healthier living habits and protecting their well-being.
This year's theme acknowledged the contribution of healthcare professionals, who had become frontline soldiers in the battle against the viral scourge of the novel coronavirus.
In a press statement released recently, the organization noted the shortage of some of these support professionals like nurses and midwives whose numbers are put at about 240,000. They are projected to hit 333,494 registered nurses and midwives by 2030, a number far inadequate for the nation to meet the Sustainable Development Goals (SDG's), it stated.
The statement further added that "As the world acknowledges the input of nurses and midwives, it is pertinent to draw the attention of governments to their plight and that of other frontline health workers. Apart from their limited numbers, they are exposed to sundry socioeconomic challenges, which include but are not limited to health hazards, emotional insecurity, family crises, mental health challenges, poor remunerations, inadequate insurance cover, amongst others."
The organisation urged the Federal Government of Nigeria to review the remuneration and welfare of healthcare practitioners in Nigeria, bringing it at par with international best practices.
The interim leader of the organisation Dr. J. Oteri, commended the current efforts of the Federal Government toward containing the spread of the Coronavirus pandemic.
"The stay-at-home order is a step in the right direction but aggressive testing should be a complimentary activity to help pinpoint the exact nature of contagion and plan appropriate and adequate responses," he said.
The body noted that the total lockdown order worldwide had adversely impacted the global economy, with Nigeria not being an exception.
It therefore counseled the relevant authorities to institute palliative measures to alleviate the harsh economic consequences of the lockdown.
The organisation commended state governments already doing this and enjoined the rest who have not done so to do same.
NAS urged citizens to obey government's stay-at-home order, and advocated strict adherence to the personal hygiene regimen prescribed by the National Centre for Disease Control (NCDC).
The organisation had earlier taken ownership of the awareness campaign to sensitise the public on the threats of Covid-19 by sharing advisory massages on social media in the three major Nigerian languages.