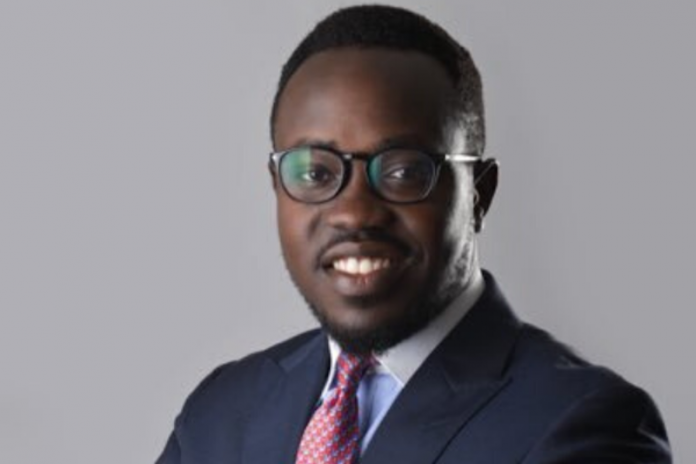 Obinna Chima
The Chief Executive Officer of Northcourt Real Estate, Tayo Odunsi, has anticipated mortgage and rent defaults in the country after the COVID-19.
Odunsi, stated this in a presentation during an online real estate forum monitored by THISDAY in Lagos.
According to him, the global pandemic has levelled the real estate investment plain, adding that all locations are up for consideration to investors. He said sales and lease transactions have also been disrupted as the ongoing lockdown in Lagos and the Federal Capital Territory has forestalled formal close.
Odunsi, noted that real estate, like other investment classes are hard hit by the spreading virus.
According to the real estate expert, "a wait-and-see approach becomes default, but may be counterproductive in certain instances."
In the presentation, Odunsi pointed out that residential properties have maintained status-quo with little or no relocations or take-ups.
For office spaces, he said new stocks were expected to see declined uptake in foreseeable future until the economy rebounds, adding that work from home was expected to be a new wave even post-COVID-19, further reducing need for office real estate.
"COV-D-19 will test the business resilience of co-working operators and if the work-from-home extends beyond two to three quarters, some operators may not survive. For retail, consumer spending will become even more discretionary reducing the reliance on brick and mortar retail even post-COVID-19. Online retail demand will increase and may be more permanent.
"For industrial, demand and supply chain disruptions will promote need for warehousing during and post-COVID-19, especially as online retail rises, requiring the support of warehousing/logistics. Specialised warehousing continues to be in demand," Odunsi noted.
He described the hospitality sector as the first and hardest hit sub-sector, adding that the impact on sub-sector would last long after COVID-19.
A number of sub-sector players are projected to go out of business if there is no bail-out, Odunsi predicted.
According to him, the COVID-19 has highlighted the importance of the healthcare sub-sector. He anticipated that consequently private and social capital would enter the sector, considering the level of interest shown in the sector since the outbreak of the virus in the country.
Furthermore, in his presentation, he anticipated that construction costs would surge, mainly due to the impact of devaluation and reduced importations from China, among other hit the sector.
For land, he said: "This may remain the investment haven for many as bare land has historically demonstrated more resilience during recessionary times than other options. Land banks in nascent locations and growing gated-estates will be a good store of value."
The recently established Private Sector Coalition Against COVID-19 (CACOVID) said they have begun in earnest to provide and equip medical facilities in the six geopolitical zones. The Director, Corporate Communications, Central Bank of Nigeria (CBN), Mr. Isaac Okorafor, disclosed this in a statement he issued on behalf of CACOVID.
According to the statement, the medical facilities includes the creation of testing, isolation and treatment centres, as well as the provision of Intensive Care Units (ICUs) and molecular testing labs.
The statement explained that: "We have started with Lagos (1,000 beds); Kano (500 beds); Rivers (210 beds) Abuja (200 beds); Enugu (200 beds); and Borno (200 beds); and expect to be operational within 10 days.
"The next phase will see locations set up in Katsina, Ogun, Bayelsa, Anambra, Bauchi and Plateau to be ready within three weeks. The remaining states of the Federation will be set up in the last phase within the next five weeks."
It stated that based on the population of Lagos, and the fact that it is presently the epicentre of the crisis, it would also be creating a permanent structure within the next four to six months.
"Teams have been set up and world-class standards are being employed to aggressively pursue a solution to this pandemic.
"This is a massive effort and all hands must be on deck, which is why at a time like this, it is critical we come together as one – hence the need to channel all our efforts through the CACOVID umbrella.
Meanwhile, Nigeria yesterday recorded four new cases of COVID-19, bringing the total number of confirmed cases in the country to 135.
Announcing this Tuesday, the Nigeria Centre for Disease Control (NCDC) said of the four cases, three were from Osun State while one was from Ogun State.
NCDC said: "As at 11:15 am of March 31, there are 135 confirmed cases of COVID19 reported in Nigeria with two deaths."
Of the 135 cases, Lagos had recorded 81 cases, FCT 25, Oyo eight, Osun five, Kaduna three, Edo, Enugu and Bauchi two each, while Ekiti, Rivers and Benue have reported one each