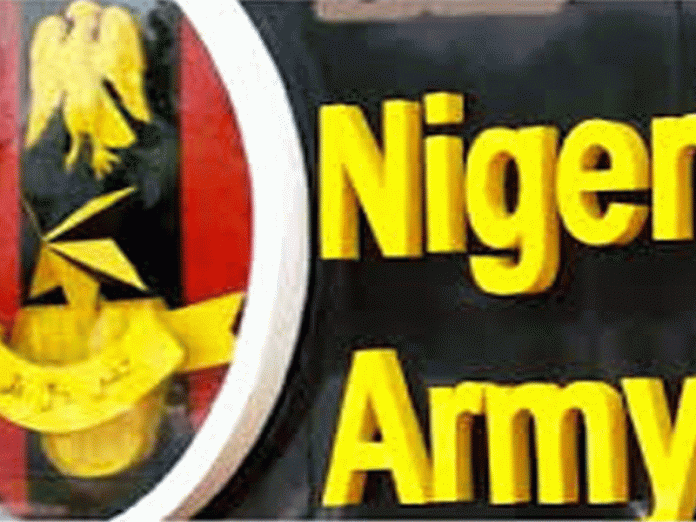 George Okoh in Makurdi
The Nigeria Army has recovered a huge amount of weapons in two communities of Agatu Local Government Area in Benue State following a military operation in the area last Monday.
Acting Director of Defence Media Operations, Brigadier General Bernard Onyeuko, in a statement, said: "Troops of Operation Whirl Stroke in conjunction with NAF Special Forces as well as 72 Battalion troops in the early hours of Monday carried out a cordon and search operation in Odogoke and Odejo communities in Agatu Local Government Area of Benue State to apprehend bandits following deadly clashes on March 23, 2020.
"During the operation, the bandits flee from the area abandoning their weapons. Items recovered from the two settlements included one double barrel gun, 19 locally made rifles, one pistol, four rounds of 7.62x54mm ammunition, three cartridges for pump action rifle among others."
The army said normalcy had returned to the communities and general security in the area remains calm, emphasising that troops dominated the general area with fighting patrols to ensure peace and stability in the area.
Meanwhile, the state Peoples Democratic Party (PDP) has postponed its state congress scheduled for today indefinitely.
According to a statement signed by the party's Publicity Secretary, Mr. Bemgba Iortyom, the postponement is sequel to a directive from the National Secretariat of the party in Abuja which directed that all of its organs across the country comply with measures being taken by the federal government against the COVID-19 pandemic.
The party noted that part of the measures being put in place by the government prohibits gatherings of more than 50 persons in close proximity, saying: "Holding the scheduled state congress today (yesterday) would amount to a violation of those measures aimed at curtailing the spread of the pandemic in Nigeria.
"We hereby direct that all arrangements hitherto being made by delegates and stakeholders of our great party to travel to Makurdi tomorrow to attend the earlier slated state congress be stood down till further notice.
"Benue PDP is in deep sympathy with those who have been infected with the virus and those who have lost their loved ones to the pandemic in Nigeria and around the world.
"The PDP, therefore, enjoined the citizens to adopt safety practices which are being prescribed by the government as a way of curbing the spread of the deadly virus and avoiding loss of human lives."