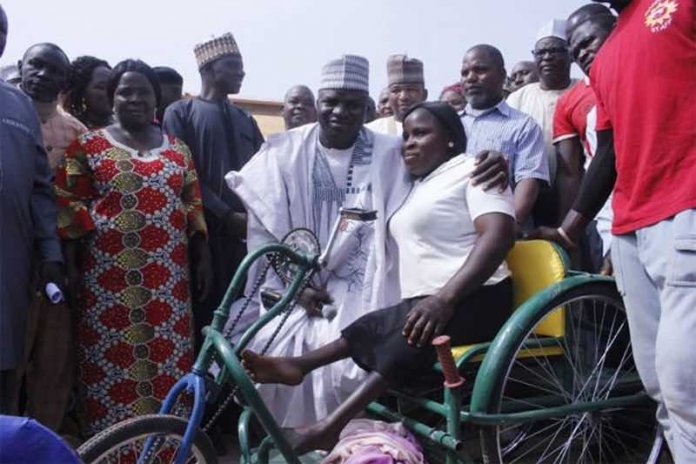 As part of efforts to take Nigerians out of poverty, a foundation, Theobarth Global Foundation (TGF) said it was set to empower over 774, 000 physically challenged persons across the country with financial grants to embark on businesses of their choice. Accordingly, each of the 774,000 targeted beneficiaries is to access N1, 000,000.00 from the foundation beginning from March this year.
Country Director of the foundation, Theophilus Ebonyi, disclosed this yesterday in Karu Local Government Area of Nasarawa State when speaking with journalists. Ebonyi stated that the empowerment scheme, which was meant to lift Nigerians, especially the physically challenged, will commence in Benue State to enable the physically challenged in that state stand up against the challenges before them in the society.
According to the Country Director, "Most Nigerians are discouraged because of the attitude of others towards the physically challenged." He however stressed that the decision by the foundation to embark on the empowerment scheme was anchored on the fact that the physically challenged Nigerians occupy a very special and strategic place in the mainstream of the foundation.
Ebonyi, who is the founder of Faith on the Rock Ministry, a religious faith based centre in Nasarawa State, admonished the physically challenged Nigerians not to see their problems as the end in their lives but should be creative to remain useful to themselves and to the society by embracing entrepreneurship.