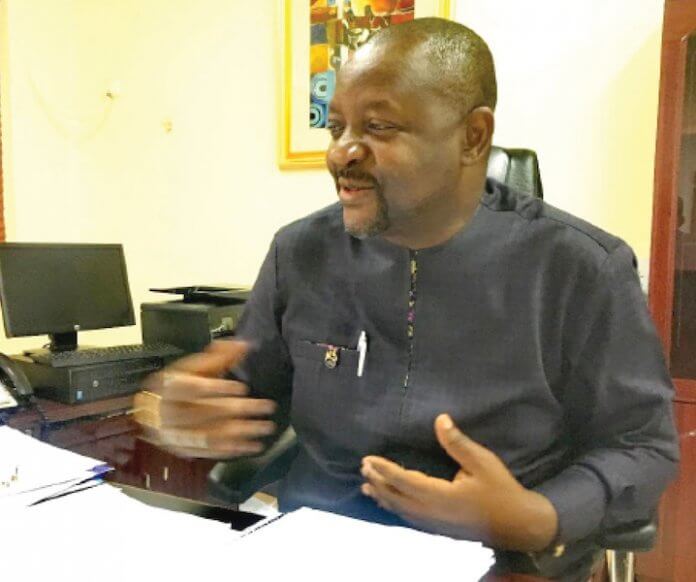 DEATH IN LAFIA
Following the death of the player of Nassarawa United, Chineme Martins during a Nigerian Professional Football League match with Katsina United at the weekend in Lafia, Minister of Youth and Sports Development, Mr Sunday Dare, has ordered that henceforth no game should be played without the full compliments of paramedics personnel and equipment at the venue.
This decision was taken after due consultations, meetings and calls to relevant stakeholders by the minister.
A statement from the Office of the Sports Minister yesterday said: "Henceforth, from March 14th, 2020 no league match would take place without paramedic personnel, full equipment as provided for in the NFF Club licensing Regulations. "This decision was reached to ensure prompt response in the event of any incident during matches. We don't want any avoidable deaths in our match venues or any other sports for that matter.
"We are also going to move against hooliganism at match venues. We shall enforce zero tolerance for violence at stadium as is the case in all match venues," observed the statement from the minister's office.
Under the arrangement, all match commissioners and host state FAs must inspect all medical facilities at match venues, test run to confirm that they are working before the commencement of any league game.
Meanwhile, Dare has offered his condolences to the family of the departed player, even as he assured stakeholders that adequate measures would be put in place to forestall future occurrences.
"The death of the Nasarawa United player is most unfortunate. We shall not tolerate avoidable death as a result of not observing laid down rules," the minister warned.
Meanwhile, the Chairman of the League Management Company (LMC), Shehu Dikko has said the league regrets the passing of the young man in his prime.
"We commiserate with Nasarawa United and the immediate family of the late player", Dikko said.
The LMC expects that there would be a standard autopsy to establish the cause of the player's death.
"It is hoped that the findings of the autopsy would inform subsequent measures, if any that has not been addressed by the existing standard procedure," the LMC Boss stated.
Furthermore, he said that the LMC will keep engaging the club and the player's immediate family to find the best way possible to offer support in this sad moment for the Nigeria football family at large.