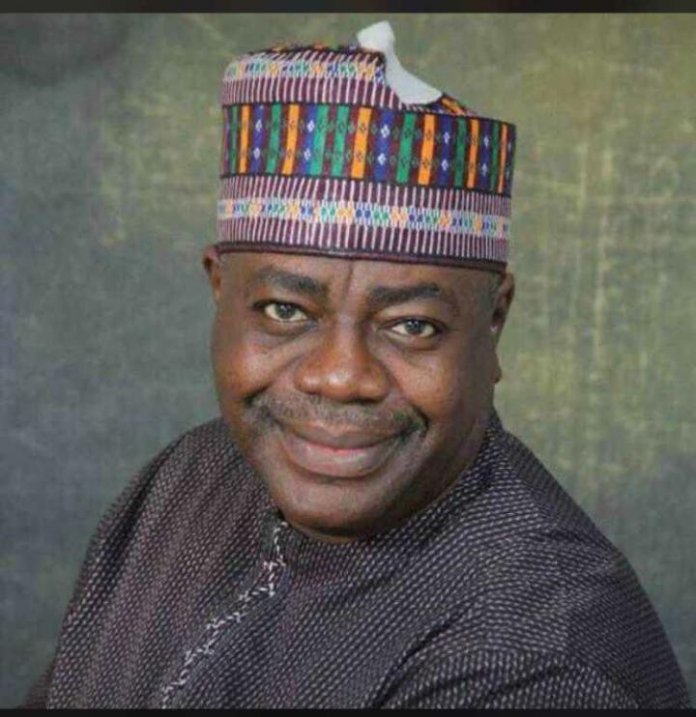 If Olufolarin Kayode Ogunsanwo, a former Head of the Lagos State Inland Revenue, LIRS, chooses to describe himself as the happiest man on earth at this moment, he may be excused for obvious reasons.
His joyful mood may not be unconnected to the fact that his wife, Yetunde Bolanle Ogunsanwo, has been delivered of a set of male twins in a highbrow hospital in Toronto, Canada.
For the 52-year-old society lady, it is a dream come true, giving that the twins came five years after her marriage to the respected tax guru.
Predictably, since the news of the babies' arrival broke, friends and family members of the couple have been swarming their home and offices to share in their joy. It will be recalled that, prior to their wedding in 2015, they had been involved in a steady affair, which almost crashed Ogunsanwo's marriage to his first wife, who was said to have kicked against Yetunde's alleged intrusion into her home.
Thus, when Ogunsanwo and Yetunde decided to finally get married, they opted for a low-key ceremony, which was held at the bride's family home. The couple, it was learnt, later moved into a mansion in Lekki, Lagos.
Ogunsanwo is regarded as one of the most outstanding and thoroughbred professionals in tax administration.
This is a feat he attained through decades of hard work, commitment to duty and utmost desire to reach the peak of his profession.
But Ogunsanwo, who succeeded Tunde Fowler, a former chairman, Federal Inland Revenue Service, FIRS), was said to have been sent packing over trumped-up charges.
Following the allegations, his supporters had made some efforts to save his job.
But in the face of the crisis, his supporters were said to have later prevailed on him to throw in the towel. He did listen to wise counsel.
As fate would have it, he had the last laugh, as the house of mischief literally built by his traducers on a sandy soil collapsed on them and he was vindicated.
Described as a man of integrity, he enjoys a healthy relationship with top personalities in the state as well as the powers that be.
Meanwhile, in the coming months, Ogunsanwo will be coronated as the Alara of Ilara kingdom in Epe, Lagos.