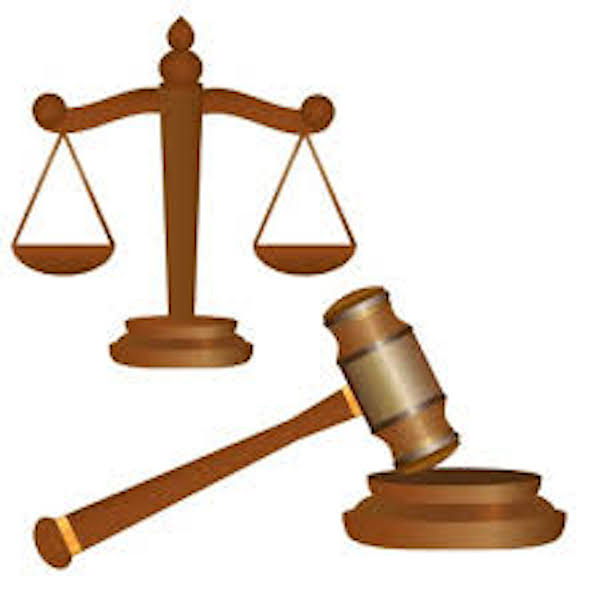 By Emeka Opara
On February 18, 2020 the Nigerian Supreme Court sat and called up for the first time the application by Rt. Hon. Emeka Ihedioha and the Peoples Democratic Party (PDP) to set aside the Court's judgement of January 14, 2020 in which the Court had ousted Rt. Hon. Emeka Ihedioha from the governorship seat of Imo State. The matter was eventually adjourned to March 2, 2020 to enable the parties file and exchange all necessary processes.
It would be recalled that following the March 9, 2019 governorship election in Imo State the electoral umpire, INEC, declared Rt. Hon. Ihedioha elected. His rival of the All Progressives Congress (APC), Chief Hope Uzodinma, filed a petition in the Governorship Election Petition Tribunal. Uzodinma lost at the Tribunal and on appeal to the Court of Appeal, but on a further appeal the Supreme Court ousted Ihedioha and ordered that Uzodinma be sworn in immediately. It is the judgement of the Supreme Court that Ihedioha and his party, PDP, has applied to be set aside, on five major grounds.
The PDP had before the February 18, 2020 sitting by a formal letter made public requested the Chief Justice of Nigeria to convene a different panel other than the one that gave the decision of January 14, 2020. However, it appears that that request had, as at February 14, 2020, not been either granted or formally refused, but the sitting of the same panel on February 18 seems to portend an answer.
The purpose of this piece is to find out whether it would be proper under the circumstances and in accordance with the principles of fair hearing, the Constitution of the Federal Republic of Nigeria 1999 (as amended) and the statute and rules of the Supreme Court if the same panel that gave the judgement of January 14, 2020 should sit to review it with a view to setting it aside if found worthy.
"
The Relevant Principle of Fair Hearing
A man shall not be a judge in his own cause. This principle, expressed in the Latin maxim nemo judex in sua causa, is one of the sacred pillars of fair hearing which is central to justice.
When the Constitution of the Federal Republic of Nigeria in Section 36(1) thereof demand that a court or tribunal shall be "constituted in such manner as to secure its independence and impartiality", one of the things it is demanding is the application of the above principle.
Several authorities exist on what could make a judge be said to have an "interest" in a case. The major areas are where a judge:
(a) is a party to the cause, or
(b) has a financial interest in a party to the cause (for example a shareholder in a party to the cause, as in Dimes v. Proprietors of Grand Junction Canal (1852) 3 H.L. Cas. 759, or
(c) has an interest in the outcome of the cause, as in the Re Pinochet I [2000] 1 AC 61, explained in Re Pinochet II [2000] 1 AC 119.
On this last (c) aspect, there are different ways in which a judge may be said to have an interest in a cause or matter. Concerning a judge in any case, a judge can hardly be found to dabble into a case where he has an interest in the outcome or where he is so closely connected to one who has an interest in the outcome that he could rightly be seen or suspected to have an interest.
It is very clear that wherever a judge is so connected to a case or the outcome of a case that a doubt can objectively arise as to his impartiality, he ought to recuse himself. This principle, that a man should not be a judge in his own cause is also predicated on an equally important principle that justice should not only be done but should be seen to be manifestly done, and that the appearance of justice is equally important, and in some cases more important, than the substance of it. Our judges have over the years kept to this and its adjutant principle.
It is important that we keep to the narrow issue in this essay. Whereas there are cases where the issue is bias or likelihood of bias in a judge because of his interest or closeness to an interest, the issue of concern here is whether there is sufficient interest raised in a situation where a judge has to sit to review a judgement which he has earlier rendered, and whether the same panel which gave a judgement can avoid any objective charge of "interest" in reviewing a controversial judgement given by it.
The Practice in Nigeria and Other Jurisdictions
The standard practice by appellate courts in Nigeria is that whenever an appeal succeeds and the resultant order has to be that the case has to go back to a lower court for one thing or the other, the appellate court would order a change in the composition of the court below. The Court of Appeal would always order, where a retrial is to be done, that it be done by a different judge. The Supreme Court would order, where the case would be remitted to the Court of Appeal, that it be before a different panel of the Court of Appeal, or before a different judge or magistrate where it has to go all down to the trial court. This is part of fair hearing, to make sure that justice is not only done but be manifestly seen to be done. In Obikoya v. Wema Bank Ltd [1989]1 NWLR (Pt. 96) 157, the Supreme Court ordered, per Craig JSC in the lead judgement:
"In view of my observation that the lower Court appeared to have decided the main issue which would be raised in the proposed appeal, and in order that the parties may be given a fair hearing, it is further ordered that the proposed appeal shall be heard by a different panel other than that which sat on the Motion."
Would the Supreme Court apply a different standard to itself? Would it, despite the controversy now raised in Uzodinma v. Ihedioha (No. 2) on the apparent if not actual likelihood of bias, deviate from its time-worn practice? Would the same panel that sat to decide Uzodinma v. Ihedioha (No. 1) objectively sit and hear an application to set it aside on the grounds now before the Court and be free from an objective charge that the principles of fair hearing was not observed or that the justices sat to decide their own cause? Whereas it is not their case, can it be said that they have not acquired a cause in that judgement?
In terms of panel composition, there is a difference between when a court sits to review its judgement to correct mistakes under the slip rule and when it sits to review its judgement with a view to setting it aside if found worthy. In the earlier, there is virtually no reason for a change of judge or panel. In fact, it may be argued that a review under the slip rule cannot be done by a different panel or judge other than the one that gave the judgement in the first place. In Barrister Oriker Jev & Ors. v. Iyortom & Ors. [2015] NWLR (Pt. 1483) 484 the Supreme Court by the same panel that gave a judgement varied its consequential order when it discovered that it had misinterpreted a particular section of the Electoral Act. This was done under its slip rule contained in Order 18 Rule 16 of the Supreme Court Rules which allows it to vary its order "to give effect to its meaning or intention". Although it can be argued that that variation was actually a consequence of the Court discovering that it acted per incuriam (without advertence to the law, in this case the proper interpretation of the law) and that it should not have come under the slip rule but on the broader inherent power of the Court to set aside its own judgement or order, the important thing here is that it acted under the slip rule and saw no reason for a different panel.
There are other factors which would, on proper analysis, distinguish Jev's case from other situations that would clearly require a different panel. These are:
(a) The application to review was directed at the consequential order but not on the findings of fact.
(b) There was an unanimity between the court and counsel that a correction ought to be made. From the concurrent judgement of Mahmud Mohammed, JSC it is clear that it was in fact the Court that instigated the application by counsel. His observation, after citing Oputa JSC in Adegoke Motors Ltd. v. Adesanya (1986) 3 NWLR (Pt. 109) 250, at 274 and noting that it was Oputa JSC's dictum in the case cited that inspired the inclusion of Order 18 Rule 16 of the Court's Rule, is important to be quoted in extenso:
"it is not the learned Senior Counsel to the applicant himself who raised the question that our consequential order of 30/5/2014 in the present case was given per incuriam but it was the Justices themselves that saw the problem and rose earnestly to tackle it headlong. This is because the consequential order to conduct another election rather than ordering the 1st Respondent/Applicant to be issued with a Certificate of Return and be sworn in immediately to occupy his seat in the House of Representatives representing Buruku Federal Constituency of Benue State, was made without recourse to the propositions of Section 133(2) of the Electoral Act (2010) which clearly defined the words "tribunal', and "court" as used in Section 141 of the same Electoral Act, upon which the Court order was predicated. Therefore, in order to avoid doing incalculable harm to the 1st Respondent/Applicant, this application deserves to succeed. This is particularly so in order to avert injustice in this case when the sister case from the same Buruku Federal Constituency also containing the Buruku Constituency of the House of Assembly of Benue State where the same political party, C.P.C. now A.P.C refused to forward the names of successful candidates in primaries conducted by it to INEC to contest election resulting in pre-election proceedings that ended in this court with victory to the Respondent who had since occupied her seat in the Benue State House of Assembly from Buruku Constituency on the orders of this court in our Judgment given on 31/1/2014 in the case No. SC.193/2012, ORHENA & 1 OR v. MRS. NGUNAN ADDINGI & I OR."
(c) As noted in the above dictum of Mahmud Mohammed JSC, the Court wanted to bring harmony between two-sister cases where it made disparate consequential orders, a situation that would have resulted to a charge of double standards against the Court. This last point should be a strong point in the ultimate decision by the Supreme Court which is now clearly faced with this same accusation, considering its earlier holdings in recent cases on issues similar to that decided in Uzodinma v. Ihedioha (No. 1).
It is therefore clearly the case that where an application before the Supreme Court is to set aside the substantive judgement on any of the grounds which the Court by its jurisprudence has stated it could be done, it is absolutely necessary for not only the appearance of justice but for fair hearing that a different panel hear and determine the application. That is the practice. The Supreme Court got it right in Olorunfemi v. Asho (Suit No. SC. 13/1999), a very relevant but unreported case which was discussed in another Supreme Court case of Chief Kalu Igwe & 2 Ors v. Chief Okuwa Kalu & 3 Ors [2002] 14 NWLR (Pt.787) 435; (2002) LPELR-SC.26/1996. In Olorunfemi v. Asho (supra), the Supreme Court set up a different panel to hear an application to set aside its earlier judgement.
The panel composition is not something to be toyed with. It is as important as the decision itself, because the panel composition is what would define the appearance that justice was or was not done. In Re Pinochet II (supra), Lord Browne-Wilkinson cited Lord Campbell in Dimes v. Proprietors of Grand Junction Canal (supra), at 793:
" … my Lords, it is of the last importance that the maxim that no man is to be a judge in his own cause should be held sacred. And that is not to be confined to a cause in which he is a party, but applies to a cause in which he has an interest."
It ought to be observed that the argument in some quarters that the present composition of the Supreme Court cannot permit the setting up of a different panel to hear Uzodinma v. Ihedioha (No. 2) is incorrect. As at 14th January 2020 when Uzodinma v. Ihedioha (No. 1) was decided there were 14 justices of the Court. That judgement was decided by a panel of seven justices, viz – Ibrahim Tanko Muhammad, CJN, Nwali Sylvester Ngwuta, Olukayode Ariwoola, Kudirat Motonmori Olatokunbo Kekere-Ekun, Amiru Sanusi, Amina Adamu Augie and Uwani Musa Abba Aji, JJ.SC. Justice Amiru Sanusi from this same panel has since then retired, leaving intact seven justices who did not participate in that most controversial judgement.
When a judge hears a matter and delivers judgement, he acquires an "interest" not in the fruit or the consequence of the judgement, but by delivering judgement he has taken a stand on the totality of the case – the facts and the law. He has put out a statement, now on the record, that he has a view on the case. If he has to hear an application where that judgement is being challenged and urged to be set aside, he may have no interest in the outcome of the judgement, but his cause or interest, at least on an apparent basis, is in protecting the rightness of his own judgement. It cannot be said that in sitting to review his own judgement he could act fully objectively. This is the danger, and what constitutes apparent bias and an infringement of fair hearing of at least one of the parties.
According to Lord Nolan in Re Pinochet II (supra), "in any case where the impartiality of a judge is in question the appearance of the matter is just as important as the reality." The final and resultant order, per Lord Browne-Wilkinson in the same case, was that "[i]t was appropriate to direct a re-hearing of the appeal before a differently constituted Committee, so that on the re-hearing the parties were not faced with a Committee four of whom had already expressed their conclusion on the points at issue."
The practice in England is not different from what applies in all other jurisdictions. As noted by Lord Browne-Wilkinson in Re Pinochet II [2000] 1 AC 119, the interest of a judge does not have to be proprietary before an objective charge of being a judge in his own cause can be made. Lord Hoffmann's interest in that case was simply that he was on the board of a charity, a subsidiary of Amnesty International, while Amnesty International turned out to have been an intervener in the case. In the eyes of their Lordships, the principle of nemo judex in sua causa, despite there being no wrongdoing on the part of Lord Hoffmann, had been violated.
Re Pinochet (No. 1) [2000] 1 AC 61 was decided by five Law Lords – Lord Slynn of Hadley, Lord Lloyd of Berwick, Lord Nicholls of Birkenhead, Lord Steyn and Lord Hoffmann. When controversy erupted on Lord Hoffmann's link to Amnesty International, a different panel made up of Lord Browne-Wilkinson, Lord Goff of Chieveley, Lord Nolan, Lord Hope of Craighead and Lord Huttonand was set up to review the earlier judgement. They set aside Re Pinochet I (supra) and recommended that an entirely new panel be set up to rehear the appeal. The new panel of seven Law Lords (Lord Browne-Wilkinson, Lord Goff of Chieveley, Lord Hope of Craighead, Lord Hutton, Lord Saville of Newdigate, Lord Millett and Lord Phillips of Worth Matravers) reheard the appeal and gave the judgement which stands as the decision of the House of Lords on the issues on appeal – Re Pinochet III [2000] 1 AC 147.
A practice available in the United States and other countries in very important and/or controversial cases is the en banc session. It is a session in which a case is heard by the entire bench or membership of a court. An en banc session is usually convened to reconsider a decision of a panel of the court where the case concerns a matter of exceptional public importance or the panel's decision appears to conflict with a prior decision of the court. Sometimes, although rarely, a court may convene en banc to hear a matter fresh before it.
Although neither the term en banc nor "full court" is used in the United Kingdom, a maximum of 11 out of the 12 Law Lords of the United Kingdom Supreme Court can sit on exceptionally important cases. So far this has been done in R (Miller) v Secretary of State for Exiting the European Union [2017] UKSC 5 (Miler I) and in R (Miller) v The Prime Minister and Cherry v Advocate General for Scotland [2019] UKSC 41 (Miller II), both connected with Brexit.
In many other jurisdictions something akin to en banc sessions are employed. In Nigeria, although it may be argued that a panel of the whole membership of the Supreme Court or any greater number than seven or five is not possible at present without a constitutional amendment, there is still the possibility that any number greater than seven may be convened under a more liberal interpretation of the earlier part of Section 234.
Conclusion
The conclusion from the analysis above is that:
(a) A call on the Nigerian Supreme Court to hear the application now before it in Uzodinma v. Ihedioha (No. 2) is not an accusation of wrongdoing. It can only be a cautionary call to prevent wrongdoing.
(b) A different panel should be convened to hear the review. Under no guise of justice or fair hearing should the same panel that gave the judgement of January 14, 2020 hear this review slated for March 2, 2020. If the same panel goes ahead to hear an application that raises issues of jurisdiction (ultra vires), per incuriam, fraud and misrepresentation, etc., the Court would not only be laying down a very dangerous precedent but would then be opening itself up to a charge of wrongdoing, no matter how it rules.
(c) It is noteworthy that while the APC has been arguing that the Supreme Court cannot set aside its judgement in Uzodinma v. Ihedioha (No. 1), it has filed an application to the Court to review the Court's judgement in Peoples Democratic Party (PDP) & 2 Ors. v. Biobarakuma Degi-Eremienyo & 3 ors. over the Bayelsa State Governorship Election. This shows that a new vista has been opened in our jurisprudence. It is necessary not only that a different panel review the judgement in each of both applications but that the Supreme Court face up to the reality of the time and set down consistent rules for these kinds of challenges in its case law. To do this successfully, neither partisanship nor judicial impudence borne out of the need to preserve its ego would help.
(d) The Court would equally do well to avoid doing pseudo justice by apportionment – one for PDP and one for APC. That cannot be justice. The Imo State issue is in a league of its own.
(e) An en banc session of the Supreme Court, comprising of all members of the Court as presently constituted, could have been an option, but it is doubtful whether an interpretation permitting such could be neatly fitted into Section 234 of the 1999 Constitution without an amendment. A different panel is the only clear option
A final note is that the decision in Uzodinma v. Ihedioha (No. 2) may turn out the make or mar point of the Fourth Republic. It may seem far-fetched, but that, with due respect, is a huge statement with far-reaching implications. At the end, it would be strongly advised that the Supreme Court heed the admonition of Lord Hutton in Re Pinochet III (supra) that "public confidence in the integrity of the administration of justice would be shaken if [the earlier] decision were allowed to stand."
*Emeka U. Opara is a Lagos-based attorney and consultant.