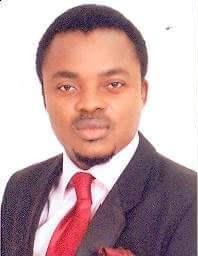 Fadekemi Ajakaiye
Nigeria's socio-economic growth will be enhanced by the development of the skills of the nation's youthful population, the Special Assistant to the President on NGOs, in the office of the First Lady, Dr. Wole Aboderin, has said.
Records show that most of Nigeria's population is young, with 42.54% between the ages of 0–14 and, according to Aboderin, it is important that these people be imbued with the right skills and orientation to make them absolutely productive for the benefit of the nation.
The Special Assistant to the President on NGOs then appealed to non-governmental organisations and civil society groups to partner the government in its efforts at national development by placing priority on youth skills building.
Government alone, he said cannot meet the yearnings of all Nigerians, hence the call for support from relevant organisations and the private sector to assist in growing the nation's economy.
Thus, Aboderin commended an NGO, Mirror of the Masses, which paid him a courtesy visit in Abuja, recently, for its contribution to the development of the country and solicited for more support from the organisation and other relevant groups.
The leader of the delegation, Mr. John Dunu congratulated Dr. Aboderin, on his appointment and expressed the desire of the NGO to give him maximum support, particularly in the areas of youth development and peaceful coexistence.
Oyewole Olumuyiwa Aboderin, the Special Assistant to the President on NGOs, in the office of the First Lady, is a Chartered Estate Surveyor and Valuer, has a Doctorate Degree Public Administration, Associate Nigeria Institution of Estate Surveyor and Valuer, Member Estate Surveyor and Valuer Registration Board of Nigeria, Fellow Chartered Institute of Democratic Administration. He was born on the 30th of October 1973 to the Aboderin family of Kudeti South East/North East Local government in Ibadan, Oyo State and the Shonibare family of Ita Ntebo Ijebu-Ode, Ogun State.
Until his appointment as Special Assistant, he was the Chief Executive Officer of Wole Aboderin Consulting, a real estate and project management firm. Honorary Doctorate Degree in Public Administration; Associate Nigerian Institute of Estate Surveyors and Valuer (NIESV); Member, Estate Surveyor and Valuer Registration Board of Nigeria (ESVABON); Fellow Chartered Institute of Democratic Administration; Member, Board of Trustees, Micro, Small and Medium Enterprises Advocacy and Support Initiative (MSME –ASI-ORG).
He studied Estate Management (Higher National Diploma) at Osun State College of Technology from 1999 – 2002; and he had his Senior School Certificate at Oba Akinbiyi High School, 1 Mokola Hill, Ibadan from 1988 – 1992.
Aboderin worked at Real Estate Mortgage Finance Consultant; G.M.V Advantage Nig. Ltd., Misa Nig. Limited; Jide Taiwo & Co.; Rotimi Olukoga & Associates; MicCom Cables & Wires Ltd.; andAdold Engineering Development Company Limited.Adold Engineering Development is an Engineering and construction development
Company incorporated 1976, Registered under Category "D" (major contracts) with the Federal Works registration board, Ministry of Petroleum Resources (DPR) PHCN and other corporate organisations.
He said Adold Construction Company has expanded to offer full range services in engineering and management related to the construction industry. These services range from development studies and planning, complete engineering and design, to procurement construction and supervision. Complete project management or any component of engineering and management services desired could be provided
Adold engineering has become an integral of engineering and construction Industry in Nigeria.
Adold Construction Company has successfully completed over 250 projects. Included in this number are various works for Shell Petroleum Development Company Limited in Warri and Port Harcourt, Chevron, Texaco, First Bank Plc. UBA Plc, Savanah Bank Plc, Lead Way Assurance, Rank Xerox, Wemabod Estate, Ajayi Crowther University, Globacom Limited, Arevea T & D Nigeria Ltd., and ARM Ltd.
Also, included are works/road construction for various government agencies and parastatals like Estate development for CBN in satellite towns in Lagos, Ilorin, Iseyin, Ibadan, Oyo State, Karu, Wuse, Garki, Apo, Mabushi in Abuja, commercial and residential developers for FIRO in Lagos, Estate development for NPA in Abuja, Federal Ministry of works, Ministry of Foreign Affairs, Defence, etc.

Wole Aboderin also has a political life, as he was on the elections monitoring and evaluation team, representing the Youth Directorate, Muhammadu Buhari/Osibanjo Presidential campaign council, 2015; and was the Director, women and youth Buhari/Osinbajo Presidential Campaign team Chaired by H.E Dr. (Mrs.) Aisha Muhammadu Buhari 2019.
Aboderin said his desire is to provide "Selfless services to my great country and humanity; Exceptional human and resource manager with high level of competence, integrity in and organization with an international outlook; Good team player with strong characters, who can influence team member for positive results; Upward mobile that embraces new challenges with open mind and enthusiasm, thus turning them to positive results; Deep understanding of intricacies associated with urban planning and Real Estate Business; To develop and maintain a high degree of professionalism for the benefit of others and myself, either as a team or an individual in an organisation."
He described himself as a self-motivated person with good coordinating ability, a fast understanding of customer service and how individuals achievement fit into the bottom line with the best interest of the organisation; to work with a team of highly skilled staff where new techniques are developed, challenges are addressed and where good results are achieved while enjoying job satisfaction; multitasking and independent minded.
Wole Aboderin said, "The Buhari cause is something I have always believed in, consequently my passion and zeal in helping to realise this divine mandate. My very first encounter with the peoples General, who by the grace of God happens to be our President and Commander in Chief, was simply divine, from that day onward, I knew that I had a role to play in helping this just, honest visionary, passionate and most distinguished elder states man to achieve the mandate he so sought from the Nigerian citizenry."
Thus, he became a member of mobilisation and Support Group ANPP Lagos and Oyo State in the year 2007; was appointed National Youth Director, Buhari/Bakare Presidential Campaign Council CPC in 2011. "In 2011, I was responsible for the mobilisation/strategy youths for Presidential Campaign Buhari/Bakare 2011. Specifically, I mobilised and sponsored Artistes, Musicians and Celebrities to support the Buhari/Bakare Presidential Campaign in 2011. I contacted the Artiste and sponsored the theme song for the 2011 Presidential Campaign "feeling Buhari" by Ice Prince. In 2011, I also initiated the "Agents of Change" mantra which helped to galvanised great support for the Buhari/Bakare Presidential Campaign.
"In 2011, I organised and facilitated funds for rally in Lagos which was gracefully attended by President Buhari and his then running mate, Pastor Bakare and all the members of CPC National Executive Council/Presidential Campaign Council. As a follow up to the above, I organised different road walks, Campaign rallies, mobilizing intellectually inclined youths, students, and artisans from the South West states of Nigeria. I organised and participated in town hall meetings relentlessly canvassing for votes for President Buhari."