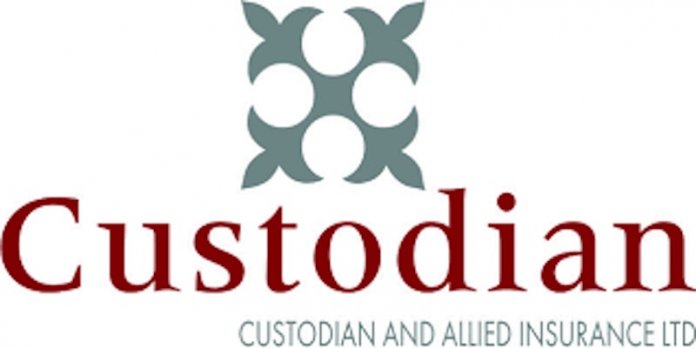 Shareholders of Custodian Investment Limited, an investment and financial services conglomerate have commended the company over its impressive dividend pay-out for the year ended December 31, 2018.
The shareholders at the 24th Annual General Meeting of the company held in Lagos recently gave kudos to the board and management of the company for proposing 35kobo dividend for every 50 kobo share held.
The National Coordinator, Independent Shareholders Association of Nigeria (ISAN), Sunny Nwosu, commended the board and management of the company.
Other shareholders who spoke commended the company for its performance in the year under review.
Addressing the shareholders at the meeting, Custodian Investment Chairman, Mrs Omobola Johnson, said despite the moderate macro -economic growth on the domestic front, the company was able to post strong financial performance across all of its business lines and from the subsidiaries.
"We recorded strong top line growth as gross revenue improved by 16.8 per cent to N50.3 billion. Similarly, total asset and shareholders' funds remain strong at N98.1billion and N41.5 billion with year-on year- growth of 21.5 per cent and 13.9 per cent.
"Significant higher reinsurance and claims expenses, typical of the cyclical nature of the underwriting business, kept profit after tax flat was at N7.1 billion," she said.
She said Custodian investment board recognises the importance of dividends to shareholders and had therefore sustained the company's practice of regular dividend payment by rewarding shareholders with an interim dividend of 10 kobo per share in September, 2018 and has proposed additional 35 kobo per share final dividend making a total dividend of 45kobo per share in the 2018 financial year.
Speaking further, Johnson said despite the challenging business environment in 2018, profit before tax of the company rose to N9.5 billion, from the N8.9 billion posted in 2017. Its total asset and shareholders' funds stood at N98.1 billion and N40.5 billion respectively, with year-on-year growth of 21.8 per cent and 13.2 per cent.
Custodian Managing Director, Wole Oshin, said that the company, would continue to thrive in all sectors in which it operates and would be guided by its vision to always exceed stakeholders' expectations in the delivery of services to its esteemed clients, observance of high corporate governance standards and the recruitment and retention of highly skilled personnel while leveraging on innovation and bespoke technology for excellence.