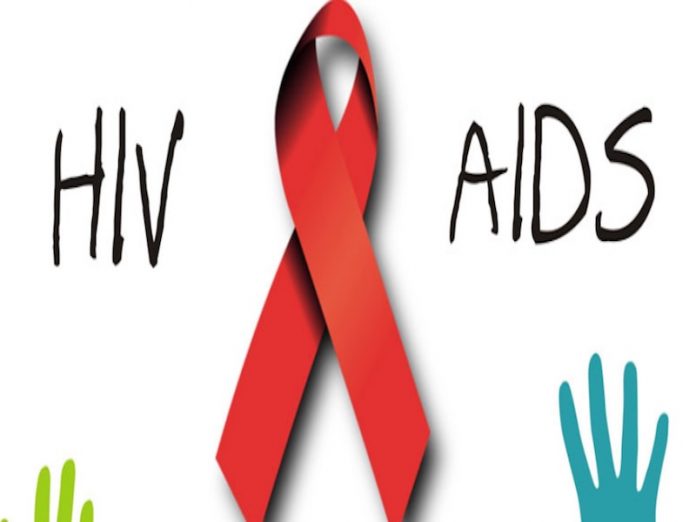 Raheem Akingbolu
When it started operations in Nigeria in 2001 as a project of the Harvard School of Public Health in Boston Massachusetts, little did APIN Public Health Initiatives, formerly known as AIDS Prevention Initiatives in Nigeria, know that it would grow into arguably the best non-governmental organisation, dedicated to ending the HIV/AIDS scourge in Nigeria.
And now to commemorate how far it has gone and to underscore its success story, the organisation will today in Abuja, hold a public presentation of its book, 'Turning the Tide: AIDS in Nigeria', with the Vice-President, Prof. Yemi Osinbajo, as special guest of honour, while the Minister of Health, Professor Isaac Adewole, would be the chief host.
In a letter introducing the book to stakeholders, the Chief Executive Officer, APIN, Dr. Prosper Okonkwo, said HIV/AIDS scourge in Nigeria had evolved from a stage of denial and complacency to effective combating of the epidemic, noting that this was due to serious work of organisations like APIN.
"The HIV/AIDS response in Nigeria has evolved from a stage of denial and complacency, through the establishment and implementation of multisectoral response, to the current state of scale-up of quality comprehensive prevention, care and treatment programs for infected and affected persons in Nigeria," Okonkwo said.
He added that the gains of the enhanced and focused HIV/AIDS programming were evidenced in the recently released reports of the last National AIDS Indicator and Impact Survey, NAIIS, which showed marked reduction in both prevalence and burden of HIV/AIDS in Nigeria.
It must be noted that APIN commenced its operations in Nigeria in 2001 as a project of the Harvard University School of Public Health, Boston. Operating presently with a wholly Nigerian board, management and staff and working in eight states of the federation, APIN presently provides HIV care to more than 250,000 patients, representing about 25 per cent of patients receiving Anti-Retroviral Therapy in Nigeria.
Okonkwo, speaking at a pre-event media parley in Abuja last week, said at the end of its funding cycle in 2005, APIN, in collaboration with Harvard and working with Nigerian scholars, researchers, professionals and government officials wrote the first ever documented intervention efforts in HIV/AIDS in Nigeria-AIDS in Nigeria: A nation on the Threshold.
"About 13 years after, and with documented evidence of improvements from the massive scale-up of intervention in the national response, APIN has just written another book- Turning the Tide: AIDS in Nigeria," the well-traveled health professional stated.
In a recent interview with THISDAY, Okonkwo stated that it would neither be here nor there to determine if the mandate of the organisation had been met or not. To him, there was the need to go back to how the organisation started and how it has evolved and even extended the scope of its work to accommodate other areas of public health.
"Harvard School of Public Health came to Nigeria and started an organisation called APIN. I joined in 2004. As we moved on and started doing different things, we saw the need to become an indigenous organisation on our own. In 2007, APIN became registered in Nigeria as a local entity with the Corporate Affairs Commission, CAC, and we had a Board of Directors.
"When Harvard set up in 2001, the objective was to build capacity in Nigeria which is to build infrastructure and research around the HIV/AIDS issue in Nigeria. We were only thinking about treatment that time but in 2003 to 2004, the infrastructure, that is human resource and laboratory were in place and these became good launching pads for our treatment programme.
"Today, we are one of the leaders in the treatment programme area. Today, we work in about eight states of the federations, managing about 250,000 cases which are about a quarter of the patients in Nigeria.
"When we started, we were called AIDS Prevention Initiative of Nigeria, APIN, and then as we evolved, we became APIN Public Health Initiative because we felt that, the HIV programme we were doing has become a matured because patients are now living longer and also that we have built enough structures, systems, networks and collaborations that we felt we could use of other things.
"For instance, I wasn't trained to do HIV but here I am. So when we wanted to do malaria or reproductive health, they would say no, your name is about HIV. But right now, we are working in the North-east on a World Bank project called N-SHIP (Nigerian State Health Investment Project).
"We are doing this in Gombe, Adamawa and Bauchi. There is also a programme called Save One Million Lives which has to do with child birth related issues. It is estimated that about a million women and children die in Nigeria from child birth related issues. So the World Bank and the Federal Ministry of Health came together and felt that if we could improve on some indicators, we can bring this down. The role we play there is called Programme Support Unit, PSU," Okonkwo further explained.