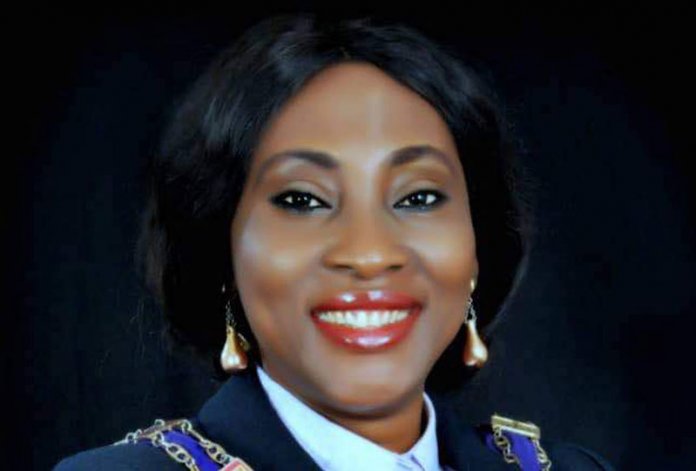 The President of the Association of Professional Women Engineers of Nigeria (APWEN), Mrs. Felicia Agubata has stressed the need for girls to be properly equipped and taught early in school to be as ambitious as their male counterparts so as to withstand any odd.
Agubata, who said this recently at the sixth edition of 'Invent it, Build it' programme in Kogi State, in honour of the President of the Council for Regulation of Engineering Practice in Nigeria (COREN), Mr. Kashim Ali, observed that there has been a challenge in this regard whereby boys are getting the job offers compared to girls, who she said are under-represented in the area of Science, Technology, Engineering and Mathematics (STEM).
"For instance, when boys meet 60 per cent of job vacancy qualification criteria, they apply for the jobs all the same. That is being brave. For the girls, it is completely different, they only apply for any job vacancy when and only when they meet 100 per cent of the criteria.
"The bravery deficit is why girls are under-represented in STEM, in boardrooms and everywhere. We have to socialise our girls to be comfortable with 'imperfection' or tolerable gaps and the time is now. We have to teach them to be brave early in school, when it has the most potential to impact their lives."
The president said the association's role is to create awareness, introduce initiatives and mentorship platform that will alter the current dynamics and foster positive quantifiable changes, adding that the overreaching objective of the programme is "to ignite passion for STEM in young girls and to showcase the socio-economic value and application of engineering in our everyday life.
"This programme will bridge the gender gap in STEM education, as well as engineering as a career choice."
She said the 'Invent it, Build it' programme is a girl-child education initiative, in partnership with the Nigeria National Petroleum Corporation (NNPC), targeted at girls between the ages of eight and 10 in the upper primary school from the six geo-political zones of the country.
She commended Ali for his impactful leadership and commitment to the engineering profession, saying, "we all know that under his leadership, Nigerian engineers are certified to practice engineering in 26 countries of the world along with various international recognitions. Ali has written his name in the sands of time. His humble beginning and success story is being showcased today, to inspire these pupils to go into STEM that will lead them to a career in engineering because STEM is an economic driver and engineers are problem solvers."
The programme witnessed experiments performed by pupils from select primary schools in Kogi State with the guidance of APWEN members and an interactive/sensitisation session for parents, guardians and teachers to inspire positive attitude and support for females in the pursuit of STEM.
A foundation laying ceremony was also performed for the provision of a modern science and technology laboratory for LEA Primary School, Ankpa, which will be named Engr. Kashim Ali Science and Technology Laboratory.
Agubata disclosed that the laboratory would be constructed by APWEN and its partners, the NNPC, adding that scholarships were awarded to 10 female pupils who showed interest in STEM.
"They will be sponsored from primary to university level. The scholarship will be named Engr. Kashim Ali Engineering Scholarship for Girls. APWEN is confident that early contact with the target group will indeed spark off a desire and an ambition of the girl-child to study the sciences and ultimately pursue engineering as a profession.
"As the girls begin to imagine great careers in engineering and diligently demonstrate passion and with the right guidance, the sky will be their limit. APWEN's role is to mentor, point the way forward and partner with the would be champions to midwife their careers by way of providing learning aids, seminars, scholarships at some points and above all inspiration," she said.